Spring is the season of new beginnings, which makes many of us feel the overwhelming compulsion to break from our usual routine and do something different, and it should come as no surprise.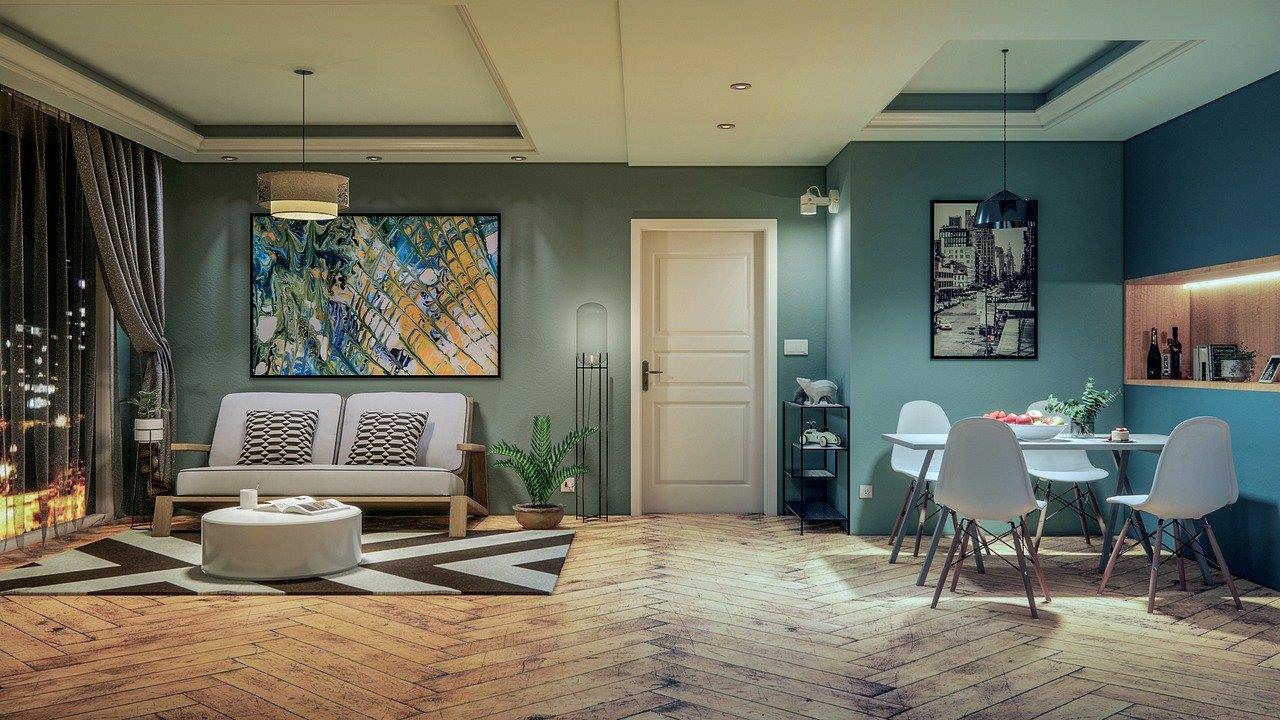 There is just something about the longer days, warmer temperatures, and the lush greenery that gives you an incredible energy boost, making you feel like you can achieve anything you set your mind to. So why not take advantage of your motivation and refresh your home to reflect your state of mind?
Living in an apartment rental, you might think that there is little that you can do with your interiors. After all, you most likely cannot make any permanent changes without your landlord's approval.
Luckily, you can still refresh your place by doing things like getting the patio nice and clean and switching the bedding, curtains, and pillows. You could also declutter, create some additional storage space, and invest in pretty plants. Now, read on if you want to find out how you can introduce spring into your apartment quickly and efficiently!
Get the Patio Ready
In case you are lucky enough to have a balcony or a patio, chances are it is not as inviting as it could be. Fortunately, if you have the space for it, you should find it easy to turn it into a more comfortable place to be.
For starters, you could put a comfortable cushioned chair in the corner. You could also replace the old wooden table with a modern one in a bright color, as well as fill a few pots with colorful plants.
If you want to create a really cozy nook where you can invite friends and family members, add some festoon lights, too. And if none of the ideas listed here seem quite right, do not worry and look for inspiration online! That way, you should be able to get your outdoor space ready for spring in no time.
Add Some Greenery
What about adding plants and flowers? If you do not have much experience with taking care of plants, you could start with the ones that are the easiest to care for, such as succulents and ferns.
As you get better at caring for plants, you might want to invest in plants that are more demanding, such as orchids and miniature roses. In addition to that, you might want to buy a little bouquet of fresh flowers and put it on your coffee table or in the dining room.
---
Read Also:
---
Invest in a New Rug
Aside from the things listed above, you should consider buying a new rug. Rugs not only serve as decorations but also help keep your floor warm and comfortable during the colder months.
The good news is that there are plenty of rugs available on the market, which means that you should be able to easily find one that suits your home's style. From traditional carpets to contemporary runners, there is a rug out there to complement any décor.
Declutter
Decluttering your apartments is a great way to refresh them. It can also help you gain some more room and make the entire place look much more spacious. So, if you have any old clothes, broken furniture, or any other items that are just taking up space, throw them away. If you feel like it would be a waste, donate them to charity. You could also sell them if you want to. It is up to you!
Create Storage Space
If you think that your home looks cluttered because you have no storage space left, try creating some. You can easily find small containers for storing things such as your jewelry, business cards, makeup, and other things that you do not use that often.
Alternatively, if you have an unused corner in your apartment, you could use it for shelving. Just a pair of small bookcases can be incredibly helpful when it comes to keeping things nice and organized.
Switch Bedding, Curtains, and Pillows
Last but not least, think about replacing the bedding, curtains, and pillows with new ones, particularly if your current ones have already been washed dozens of times and look pretty dully. For example, you could look for different colors or patterns, or opt for lighter fabrics suitable for the spring and summer months.
In Conclusion
As you can see, there are many ways to refresh and introduce spring into an apartment rental. After all, you do not need to make any big changes or spend a lot of money in order to upgrade your living space, whether it be a small studio apartment or a big flat with multiple rooms. All you need is some motivation, a bit of time, and a few basic ideas that will help you get started.
Even if you are renting an apartment and do not have the option to make permanent changes, you can always stick to just switching out some accessories. Once you are done, you will quickly notice that your apartment has become much more inviting!