Dubai, the glittering gem of the United Arab Emirates, is a city known for its luxurious lifestyle, breathtaking skyline, and melting pot of diverse cultures. It's a place where dreams come to life, and for many, the dream includes finding the perfect House for rent in Dubai.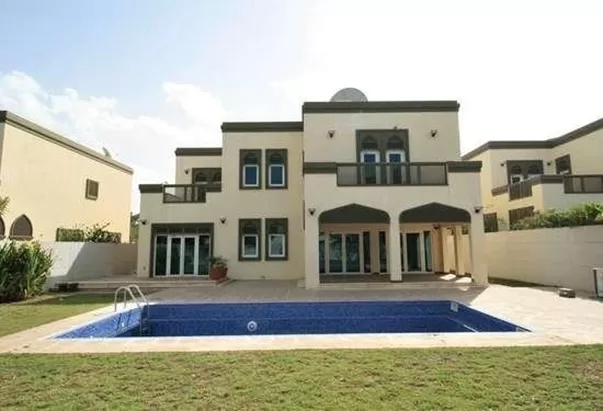 However, navigating the labyrinth of house rentals in Dubai can be quite an adventure. This article will explore the ins and outs of renting a house in this vibrant city, covering topics such as the rental market, legalities, neighborhood, and tips for a successful rental experience.
Dubai: A Dynamic Rental Market
Dubai's real estate market is nothing short of dynamic, with its property sector constantly evolving. When considering a house for rent in Dubai, it's crucial to have a grasp of the market trends. Rental prices can vary significantly depending on the neighborhood, type of property, and market conditions. Prices can also fluctuate seasonally, with certain times of the year being more favorable for renters due to lower demand.
Types of Properties for Rent
Dubai offers a wide range of housing options, from opulent villas and spacious apartments to cozy townhouses and studio apartments. The type of property you choose will largely depend on your budget and lifestyle preferences. For families, villas in gated communities provide privacy and space, while singles or couples may opt for modern apartments in high-rise buildings.
Rental Agreements and Legalities
Understanding the Tenancy Laws
Before you sign a rental agreement, it's essential to familiarize yourself with Dubai's tenancy laws. These laws are designed to protect both tenants and landlords. Typically, rental contracts in Dubai are for a minimum of one year and must be registered with the Dubai Land Department.
Security Deposit and Rent Checks
Landlords often require a security deposit, typically equivalent to a month's rent, as a safeguard against potential damages or unpaid bills. It's important to clarify the terms and conditions regarding the security deposit in your rental agreement. Rent checks are usually made in advance for the entire year or in multiple post-dated checks.
---
Read Also :
---
Ejari Registration
Ejari is a system used to register tenancy contracts in Dubai. It's mandatory for all rental agreements and serves as proof of a legally binding contract. The Ejari registration process helps ensure transparency and protects the rights of both tenants and landlords.
Choosing the Right Neighborhood
Dubai's Diverse Neighborhoods
Dubai is divided into several neighborhoods, each with its unique character and appeal. Your choice of neighborhood should align with your lifestyle and preferences. Some popular neighborhoods for renting a house in Dubai include:
Dubai Marina: Known for its waterfront living, Dubai Marina offers a range of apartments and is a favorite among expats.
Jumeirah: This upscale area is known for its luxurious villas and beautiful beaches, making it ideal for families.
Downtown Dubai: Home to iconic landmarks like the Burj Khalifa, this area boasts high-end apartments and a bustling lifestyle.
Arabian Ranches: If you prefer a more suburban feel, Arabian Ranches offers spacious villas and a family-friendly atmosphere.
Al Barsha: A mix of residential and commercial spaces, Al Barsha is popular for its accessibility and diverse housing options.
Consider Commute and Amenities
When selecting a neighborhood, consider your daily commute to work, school, or other essential destinations. Proximity to amenities such as supermarkets, healthcare facilities, schools, and public transportation can significantly impact your quality of life in Dubai.
Tips for a Successful Rental Experience
Budget Wisely
Before embarking on your house-hunting journey, establish a realistic budget that includes not only the rent but also utilities, maintenance, and other associated costs. Remember that Dubai is known for its high standard of living, and it's essential to be financially prepared.
Use a Real Estate Agent
Navigating the Dubai rental market can be complex, so enlisting the help of a reputable real estate agent is often a wise choice. Agents have extensive knowledge of the market, can show you a variety of properties that match your criteria and can assist with the paperwork.
Inspect the Property Thoroughly
When you find a potential house for rent, conduct a thorough inspection of the property. Look for any signs of damage, and make sure all appliances and fixtures are in working order. Document any existing issues and ensure they are addressed before signing the contract.
Understand Your Rights and Responsibilities
As a tenant, it's essential to be aware of your rights and responsibilities. Familiarize yourself with the terms of the lease, including maintenance responsibilities, renewal clauses, and notice periods for termination.
Community Rules and Regulations
If you are renting in a community or complex with shared facilities, such as a swimming pool or gym, be sure to understand and adhere to the community rules and regulations. Failure to do so could lead to fines or eviction.
Build a Good Relationship with Your Landlord
Maintaining a positive relationship with your landlord can be beneficial. Promptly report any maintenance issues, pay your rent on time, and be respectful of the property. A good rapport can lead to smoother transactions and potentially favorable lease terms.
Conclusion
A house for rent in Dubai can be an exciting and rewarding experience, provided you approach it with careful planning and awareness of the market, legalities, and your personal preferences. With a diverse range of neighborhoods and property types to choose from, Dubai offers something for everyone.
Remember to budget wisely, enlist the help of professionals when needed, and, most importantly, understand your rights and responsibilities as a tenant. By following these guidelines, you can navigate the labyrinth of house rentals in Dubai with confidence and find your perfect home in this vibrant city.