Are you relocating your family to a bigger property and are anxious to ensure everything is streamlined and planned efficiently? Or perhaps, you're planning an extensive and challenging cross-country move to relocate to another state?
Sometimes, first-time home movers find themselves marinating in anxiety over hundreds of chores that keep piling up.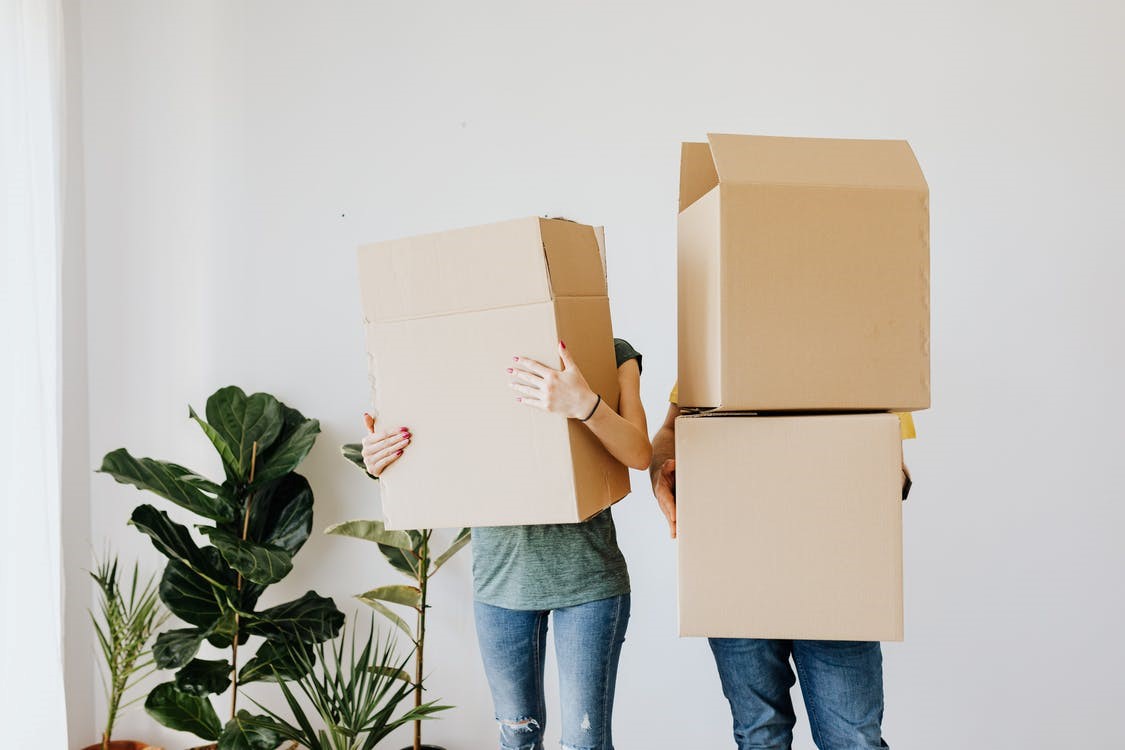 Move-related chores are stressful but only if your approach is haphazard and chaotic. There's much to consider, like packing your entire life's belongings into neat little boxes, transferring utility bills, and decluttering.
We advise starting with a detailed checklist and setting priorities around time-sensitive chores.
Keep reading to explore clever storage hacks for first-time home movers.
Declutter Extensively
Do you plan on carrying all the junk and clutter to crowd up your new living spaces? Or are you going to declutter the junk to maintain harmony and enjoy every square footage to add value to your life quality?
Decluttering is the first step of planning a move, and it will reduce your overall cost and burdens of transportation.
As the wise Mary Kondo suggests, the idea is to discard anything that doesn't spark joy.
What's the point of carrying items, appliances, fixtures, and belongings you haven't used in months or years? We advise decluttering all the things that have turned your garage and attic into storage spaces.
Suppose you're having difficulty decluttering family heirlooms, inherited items, and belongings from your college days.
In that case, have you ever considered renting a storage unit to relocate these items without entirely abandoning them? It's crucial to note that our living spaces are not storage units to dump unwanted clutter and broken fixtures.
Instead, these spaces serve as functional units that add value to our lifestyles and properties. Renting a storage unit will allow you to make the most of your property and personalize it to elevate your life quality.
We strongly advise against packing and carrying belongings that don't serve a functional purpose.
If renting a storage facility doesn't align with your needs, have you considered holding a yard sale? Imagine using the yard sale proceeds to decorate your new home and buy functional fixtures and appliances.
---
Read Also:
---
The Room-by-Room Strategy
Here's a helpful trick to set priorities: embrace the room-by-room strategy while packing your belongings. The idea is to get started with the least essential room, working your way up to the most important one.
The kitchen, bedroom, and living room are the essential living spaces in most homes. You need to maintain these spaces until moving day to ensure your family is comfortable and well-fed.
So, which room should you start packing weeks before the move? We advise beginning with delicate decoratives and embellishments, fine china, crystals, and antiques.
Once you've dealt with delicate items and ornaments, you can tackle the children's playroom and guest bedroom. Gradually, work your way towards the dining and drawing spaces and tackle the living room.
Pack all wardrobes and clothing items, setting a few essentials aside for your comfort. It's wise to pack all items that aren't essential, leaving the pantry until the last week.
Create a Home for Everything
Are you desperate to avoid cluttering your home with the junk of unwanted items and belongings that don't add value to your life? The secret to maintaining a well-organized home doesn't lie in raiding Ikea for the best storage solutions.
While storage solutions always help, the secret lies in creating a home for everything you own.
So, make sure everything has a house by bringing storage solutions like floating shelves, cabinets, racks, and bookshelves.
You are struggling to find a place to store your stuff. Good storage facilities are hard to find, and the existing ones are expensive. Use Will Stor LLC a self-storage facility, to keep your stuff safe and accessible at all times!
Label all the Boxes
Do you want to ensure that unpacking and settling into your new home are streamlined with convenience? We all detest the unplanned scavenger hunt of having to find which item went in which box while unpacking belongings. Here's a simple trick: label every box, so each room is unpacked without complications.
Every family member can carry their boxes to their rooms and unpack their belongings to set up their living space.
Labeling every box and creating a list of its contents will streamline the unpacking process efficiently. The labels and content list will also ensure movers take good care of items labeled as delicate and fragile.
Final Thoughts
Overstressing and overworking yourself while planning and organizing a move hardly guarantees efficiency. If anything, stress encourages chaos and haphazard planning that you must avoid.
Instead, start by delegating the chores across all family members, and everyone should take responsibility for their rooms. You can always invite family and friends to help you with the endless chores.
It's crucial to ensure that no one is overwhelmed with more chores or responsibilities than they can handle.
Start with a checklist to divide the tasks and streamline the storage tasks with the room-by-room approach. Remember to set priorities and start packing the items you don't need, leaving essentials for the last week before moving day.