For those who adore the environment, having a setup of Mother Nature indoors is more or less similar to manna sent from heaven.
However, having an indoor garden is not a walk in the park.
With such a garden, plant friends get to grow their favorite kitchen produce, or they enjoy the beauty of flowers. If you happen to be a gardening freak who can't afford to wait for warm weather, fear not.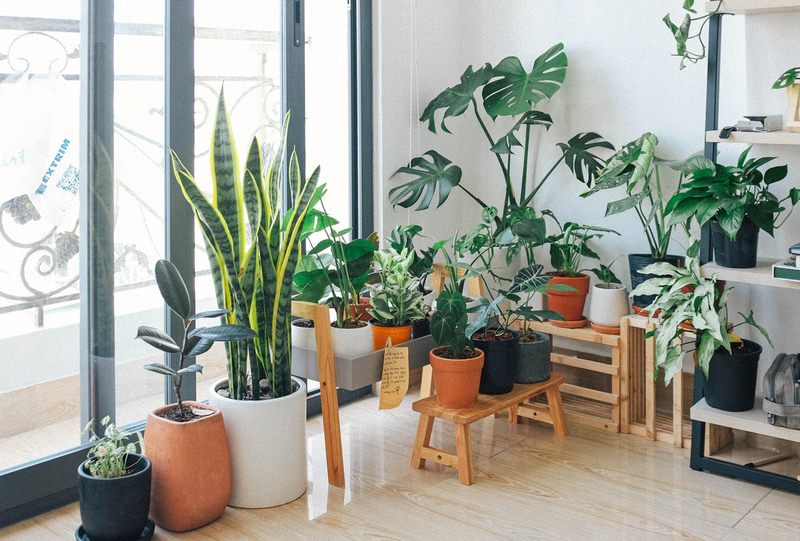 The idea of indoor gardening can give you a good head start of saving money. Ask any gardening expert, and they will confide to you that the process of setting up an indoor garden is as complicated as it comes.
Nevertheless, this warning should not water down your hopes of having a Mother Nature set up inside your humble abode. With the right plan, there is no reason why you should not translate your dreams into reality.
The good thing with an indoor garden is that you have the key to control the conditions inside your house.
As such, you can go ahead and convert a part of your home into a tropical forest. If you're wondering how you should go about it, read on and gather a few tips.
---
Read Also:
---
Determine Your Preferable Style of Garden
If you opt to do indoor gardening, you will be required to choose between hydroponic or container gardening.
The former is a unique way of gardening indoors since it involves the use of a non-soil starter and fertilized water for your plants.
If you happen to have limited space and you intend to produce a lot of plants, hydroponic gardens might be a viable option.
As the name suggests, container gardening calls for the use of containers/planters, which are stashed with traditional gardening soil.
This gardening style is preferable for someone who intends to move their plants outdoors. Moreover, it is possible to grow any plants using container gardens.
Always Settle for the Right Space
The success of gardening indoors is hinged on your ability to select the right space. Such a space should provide your plants with a conducive environment to grow.
If need be, ensure that you grow your plants in an area with lots of natural light. In a typical setup, an indoor garden should be located in an area with east and west windows.
After all, your objective is to keep the copy natural. If your area of choice happens to lack natural light, artificial lighting may suffice.
Some of the preferable options for artificial lighting include LED lights, fluorescent lights, or incandescent lights.
Your Needs Should Dictate What to Grow
Upon determining the amount of space available for an indoor garden, it is at this point that you should decide what to grow. Your choice of plants may be influenced by what you need most often.
If your cooking needs require you to always have a specific ingredient on hand, perhaps this plant should be your first option.
What if you have a passion for trees? If this is the case, then you should plant the seedlings in containers, which you will eventually transfer to your outdoor garden. Keep in mind that you can get most of the merchandise from suppliers like Growace.
Control the Environment
With this type of gardening, you hope that you will get the opportunity to control the environment. When plants are exposed to the right environment, they are likely to grow properly.
Managing the environment often requires you to pay close attention to the soil condition, air temperature, and water frequency. None of these requirements are less important.
These critical requirements will vary depending on the type of plants you opt to grow and the gardening system that you use.
Some of the ways that will make it easier for you to control the environment include choosing a lighting system, use of soil heat mats, and installing a drip system.
In essence, the success of your indoor garden is based on how well you execute these tips. Do not be tempted to take shortcuts as you will end up going back to the drawing board. Such a scenario will only prove to be a wastage of time and resources.
As you will come to realize, indoor gardens call for precision and attention to detail. Anything short of that may be a recipe for disaster.
With these tips, you have no reason for not setting up your dream indoor garden. Perhaps it is time to walk the talk.