Eager to get a small home that maintains your lavish lifestyle? Are you running out of space? Or is it difficult to adjust when guests come over? Or maybe you are expecting a baby in the family so you need more space.
Laneway home is the perfect solution to all your problems. Silver crest homes will aid you to achieve living standards within a small space.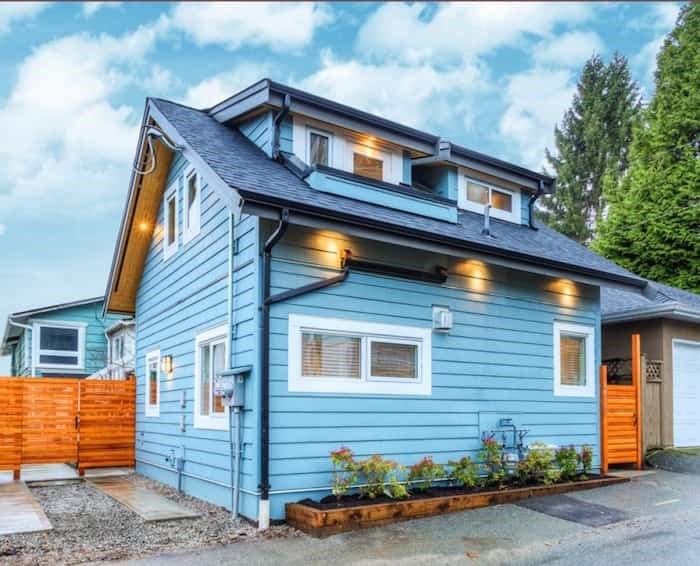 If you're fantasizing about building your small laneway home to nurture your living standards, then you must be careful about the design layout of your laneway house.
For this, we gathered some guidelines from the industry experts that will aid you in designing of a laneway house.
Silvercrest Homes haves the experts and professionals that will help you to develop a laneway house that you crave for.
Design Guidelines
Design Basics
Laneway houses are built in a defined portion of space and are subjected to regulations such as height, size, parking area, tree protection, and setbacks.
These design regulations form a general template for the design of laneway houses.
Following are the limits of design regulations described for 11/2 and 1 storey laneway house:
Backyard
The limit of rear for an 11/2 laneway house is 7.9m (26ft) whereas the limit for 1 storey house range from 1.8m (6ft) to 9.8m (32ft).
This limit is set to minimize the effect on the neighboring yard.
Minimum Separation
The minimum separation space between the main house and the laneway house must be 4.9m (16ft). This distance is the same for both 11/2 and 1 storey laneway houses.
This distance is considered necessary to make sure there is enough space between both houses for outdoor living, gardening, and urban agriculture.
---
Read Also:
---
Sideyard Setbacks
Laneway house is subjected to the same side yard setback as the main house. For 1 storey laneway house, the sideyard setback could also be a minimum of 10% of the lot width.
The required width could reduce to a minimum of 0.6m (2ft) to attain the permitted floor space at grade.
Width
The maximum width for sites in RS-3/3A Districts cannot exceed 50% of the lot while the sites in RS-6 Districts cannot exceed more than 67%.
Lane Setback
The minimum setback of a laneway house from a lane should be at least 0.9m (3ft). This distance could exceed where possible.
Size
The maximum size of a laneway house is always 900ft. The maximum floor area of a laneway house can be calculated by multiplying the lot area by 0.16.
Height
The maximum height for an 11/2 storey house is 5.5m (18ft) to 6.1m (20ft) whereas the maximum height for a 1 storey house ranges from 3.7m (12ft) in case of a flat roof and 4.6m (15ft) in case of a sloped roof.
Parking Requirement
Parking space must be included on-site adjoining the laneway house. It is necessary for both 1 and 11/2 storey houses.
Tree Protection
A laneway house should be designed in such a way that it doesn't affect any existing trees. In the case of removing a tree, a permit is required.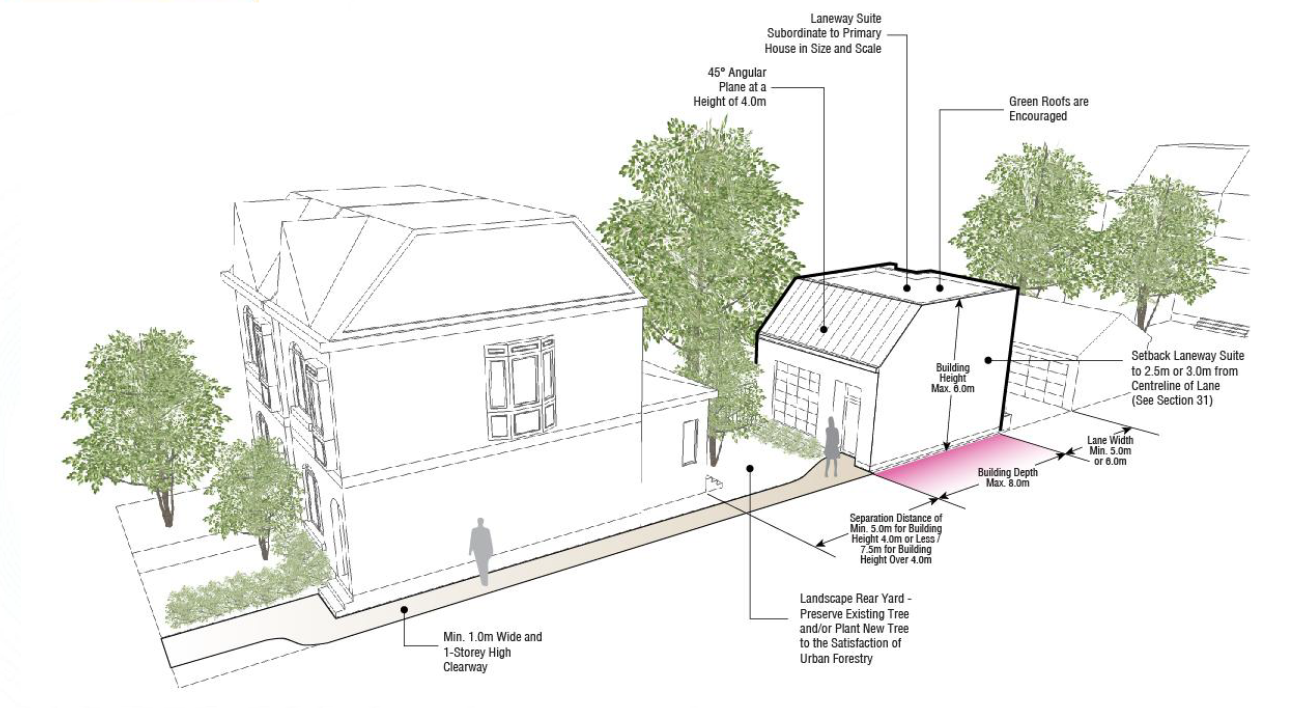 Design in Context
Laneway house design guidelines will enable every single architectural approach while building homes ranges from a traditional approach to an advanced approach.
But there are some guidelines for outdoor space, windows, upper story, upper storey deck, tree retention, and lane scape that you need to fulfill to maintain the privacy of neighbors and cozy lifestyle.
Silver Crest Homes (SCH) is the best construction company in this industry as it fulfills all the design guidelines and requirements that are necessary for the building of a laneway house.
Upper Storey
The upper storey must be restricted to prevent scurf, scale, and accumulation of useless objects.
Upper Storey Deck
The building of the upper storey deck is permitted but its size is restricted to a certain limit and must open out to the front lane not to the backside or garden of neighbors so that the privacy of neighbors is maintained and your lavish lifestyle.
Main Windows
The guidelines for the main window are that they are directed to the upper-level and completely inclined towards the lane.
Upper-level Windows
The upper-level windows that open out to side yards are not allowed if the setback of the side yard is 2ft (0.6m) or less than 0.6 to guard the neighborliness.
If the side yard is more than 2 feet then upper-level windows are allowed but must face the side yard to protect the privacy of others.
Outdoor Space
A small laneway house must have its own private outdoor space in the backyard. Moreover, the upper deck opens out at the lane.
Tree Retention
According to guidelines, the existing trees at the lot must be retained where it is possible.
If the tree is located at a place that hinders your massing and parking standards then you can remove it.
But according to Protection of trees. By law, you have to grow it in another place at your lot.
Lane Scape
According to the guidelines, the lane edge is promising for landscaping. A permeable surface is necessary for a private parking lot.
While, green roofs, green walls, deciduous trees, and drought-resistant plantings are engaging for lane scaping.
Lighten up the walkway in front of your house with a porch or bollard that will enhance the beauty of your laneway homes. And it offers a welcoming gesture for public space.
Conclusion
Laneway houses one of the in-fashion housing trends in Vancouver as it offers many benefits to its owners.
A Laneway house offers extra space you run out of your space or expecting a newcomer in your family.
It can be a stream for the extra income for the investors. It will help you to boost the value of your property.
So, if you're genuinely looking for a laneway house builder that will aid you to build a dream palace for and your loved ones.