Summer fun is right around the corner and that means lots of summer activities around ponds like fishing, boating and, swimming.
However, if lakes and ponds' ecosystems are not managed throughout the year, those bodies of water will be dealing with factors like invasive weed growth.
Invasive aquatic weeds are not inherently bad, but when they move from their native ecosystems they spread more rapidly.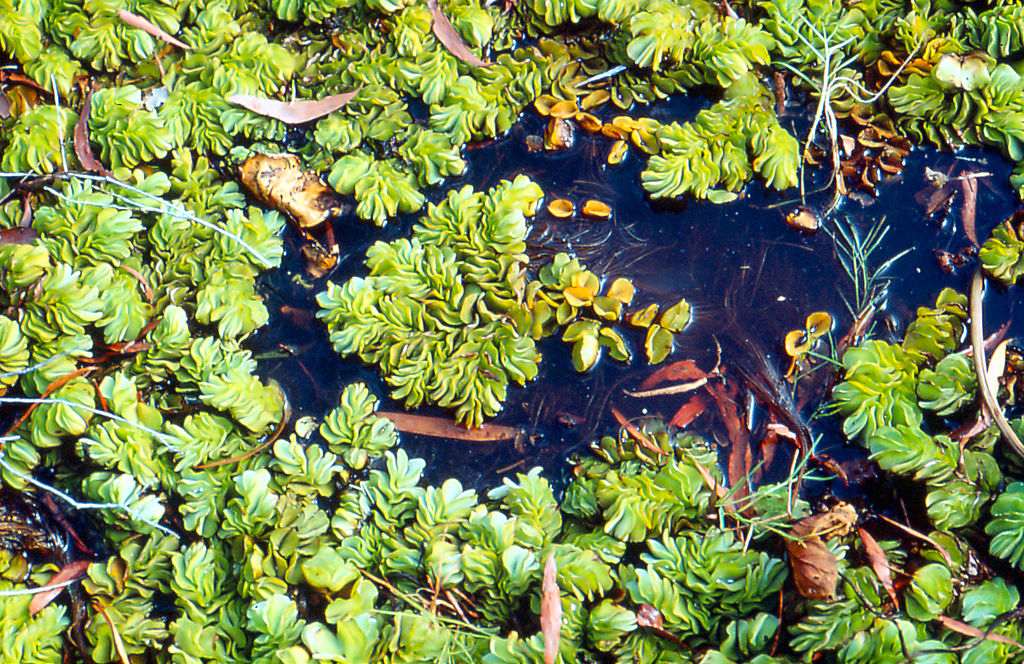 This out-of-control growth can interrupt recreational fun by getting caught in boat propellers and fishing hooks, and impeding kayaking.
On the other hand, native plants serve as food, and habitats for local wildlife can be threatened or destroyed, and strangled out by the invasive plants.
What does this cycle of events lead to? A disruption of the eco-balance. A study found that the dense growth of invasive plants near alligator habitats shaded their nests and keeping eggs cooler during the incubation period.
Temperature plays a huge role in the determination of sex in alligator embryos, in this study scientists found that more females hatched than males.
Over time, this small change can have a significant impact on the species – many long-term consequences of allowing invasive aquatic weeds to spread in our community ponds.
This is why it's crucial to study invasive aquatic weeds and understanding the damage and what we can do to control the problem.
Species of Invasive Weeds
There are several types of aquatic weeds, including submerged, floating, and emergent.
Each plant species reproduces differently – some by transporting seeds from one location to another and others by pruning, which is when a piece of the weed breaks off and forms a new plant.
Therefore, to control this spreading, professionals rely on several management techniques.
Submerged weeds grow at the bottom of the pond or lake and sometimes stop at the surface.
These types of weeds clog the intake systems on pond equipment, tangle fishhook, and kayak paddles, endanger swimmers, and disturb the natural aquatic ecosystem.
There can be economic risks associated with damaged equipment which results in a reduction in recreational activity.
---
Read Also:
---
Long Term Management
As daunting as this seems, management of invasive weeds is possible, but it can be difficult, time-consuming, and expensive.
It can also make changes to the environment on native plant and animal populations by disturbing the ecological balance of their natural habitats. That's why it is imperative to enact year-round preventative monitoring.
The most productive management programs are built on proactive strategies that help evaluate an aquatic ecosystem in several different aspects.
This might include consistent monitoring by foot and by drone, regular water quality tests, and when a problem is identified you can take immediate action.
Depending on how large your water body is, you may want to hire professionals.
However, you can also implement nutrient remediation measures, biological bacteria applications, oxygen saturation, and other sustainable solutions.
In most cases, people are unaware of their role in the spread or prevention of invasive species, so it is imperative to educate yourself.
Encourage members of your community to be on the lookout for these weeds, on boats or recreational equipment once after leaving a waterbody.
Make sure to implement regular but careful weed abatement maintenance. These small actions can have a huge impact on our natural pond environment and our local communities.
If you are looking for pond aeration resources you may check this website https://www.livingwateraeration.com/collections/pond-fountains where you can find the right products for your needs.