Today the market is filled with countless selections of water heaters. This makes it challenging for homeowners to find the right product for their use. Both hybrid and tankless water heaters differ on various factors, including operating costs, installation, and energy efficiency.
You need to have detailed knowledge of every aspect of these water heaters to find the right product meeting your requirements.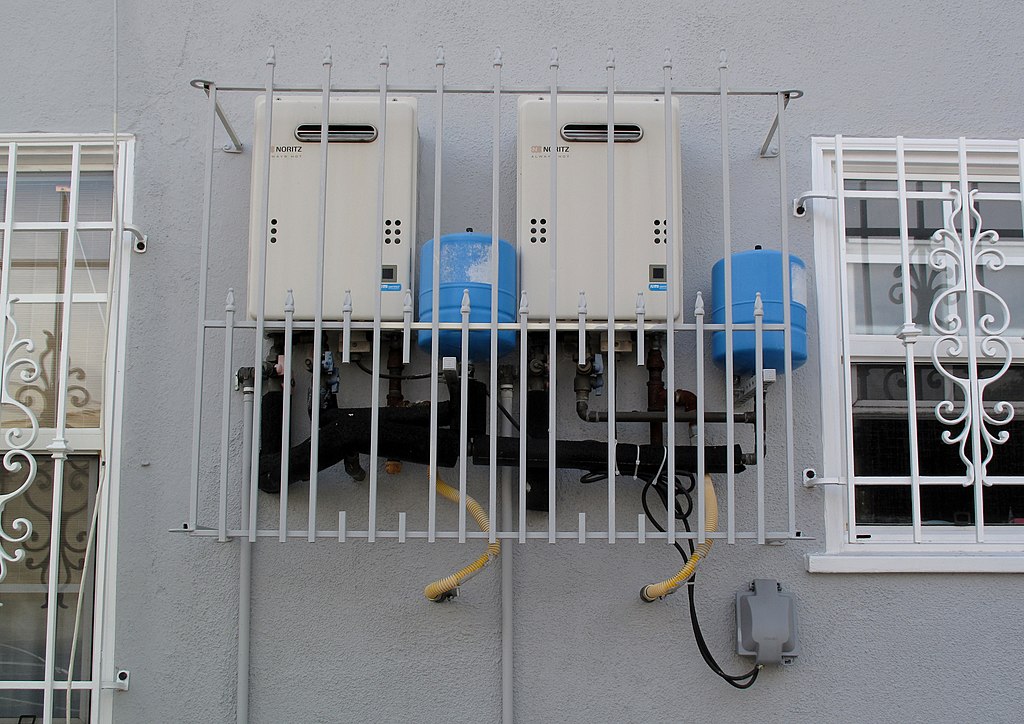 Read on to learn about tankless and hybrid water heaters in detail and the differences between them. Visit americanhomewater.com for detailed info on water heaters.
Tankless and Hybrid Water Heater – Definition
Tankless water heaters use electricity or natural gas for running. They are popularly referred to as an "on-demand" variety of water heater as they don't include a tank where hot water can be filled and stored.
It heats the water as and when needed for instant use. Tankless water heaters are more energy-efficient and help in using less water.
On the other hand, the hybrid water heaters run only on electricity. Unlike tankless water heaters, they don't use propane or natural gas. Plus, they come with a storage tank like standard water heaters.
The functionality of this water heater makes it unique as it doesn't generate heat. The system draws heat from the air surrounding the heater and moves it into a converter, where a heat pump uses it to heat water.
---
Read Also:
---
Tankless Water Heater vs Hybrid Water Heater – Comparative Study
The two water heaters can be differentiated from each other on the following grounds:
Energy Efficiency
Both tankless and hybrid water heaters are energy-efficient in comparison to traditional water heaters. In the case of tankless water heaters, no energy is required for maintaining the water temperature when stored inside a tank.
Hybrid water heaters, on the other hand, save energy by consuming heat from the air that surrounds it and then pumping it to the water heater. In other words, the heater doesn't need to generate any additional heat, which makes it highly energy-efficient.
Performance
The performance of the water heater should be your primary concern when selecting a water heater. The product you choose should be efficient enough to meet your household requirements.
Fortunately, both hybrid and tankless water heaters deliver extraordinary performance. Also, they are suitable for a household with an average of four people. However, there are a few differences in their operating methods, which eventually affect their performance.
The water in tankless water heaters is heated as required, so water cannot be heated for multiple purposes at once. It's not wise to push the limits for the third purpose as it may affect the life and durability of the water heater.
On the other hand, users can use the hybrid heater for multiple purposes. However, the water temperature may not be as high as in the case of other water heaters.
Since the water gets heated from the heat passed on from the surrounding air, if there isn't enough heat in the surrounding environment, the system may fail to bring the water temperature to the desired level.
Cost of Installation
The installation costs for tankless and a hybrid water heater vary depending on the facilities/equipment already available.
Tankless water heaters need a large-sized gas line for running the system so that hot water demand can be met efficiently when the usage is higher. In contrast, hybrids need to be installed in an open area that has access to electricity.
Besides the installation cost, you also need to consider the cost of the water heater and the installation of other equipment needed for water heater functioning, such as cold water tanks. However, the average price of hybrid and tankless water heaters is almost the same.
Operating Cost
The type of fuel used affects the operating cost of hybrid and tankless water heaters. Households with electric service can go for either of the two.
But in this case, the operating costs of hybrids will be comparatively lower than traditional water heaters. However, the costs are higher when compared to a tankless water heater.
Households with gas service, proper set-up, and ventilation can go for tankless or gas water heaters. Also, it will prove to be a cheaper alternative to operate as natural gas is cheaper than electricity.
In simple terms, the operating costs of hybrids and tankless water heaters are almost identical. The operating costs of hybrids average around $190 annually, while the operating costs of gas-fueled water heaters are $228 annually. However, the costs may vary with the extent of usage.
Which One Shall I Choose?
In a nutshell, hybrids, as well as gas-fueled water heaters, are best in their capacity. Both are cost-effective, highly energy-efficient, and eco-friendly heating devices. Households with electric access and open space for their water heater can opt for hybrids.
Tankless water heaters are ideally suitable for households with restricted space, access to gas fuel, and looking for a water heating system that can also help save water.
Tankless is a more preferred solution as it saves both space and water. Hybrids work much more efficiently in warmer climates as they pull heat from the air for heating water. Resultantly, it will use less energy.
Individuals can also get tax credits for hybrid water heaters making them easier to afford and install. Moreover, it doesn't require retrofitting. Tankless water heaters need new venting, top-notch electrical service, and upgraded gas lines.
Also, it is easy to replace the old water heater system with hybrids as its footprint is the same as old, traditional water heaters.
Endnote
The hybrids challenge gas-filled water heaters with almost similar benefits and energy efficiencies. It's best to speak with an expert that has complete knowledge of water heaters and their systems so that you end up choosing the right product for your home.