Compared to an ordinary painter, a painting contractor Miami offers much more than painting services.
They can help with various property maintenance-related work such as floor finishing, wallpaper design, and painting.
Their services cover both residential and commercial properties.
Are you a painter or have some painting experience, and you are thinking of becoming a painting contractor but don't know how to go about it? If yes, you are on the right page.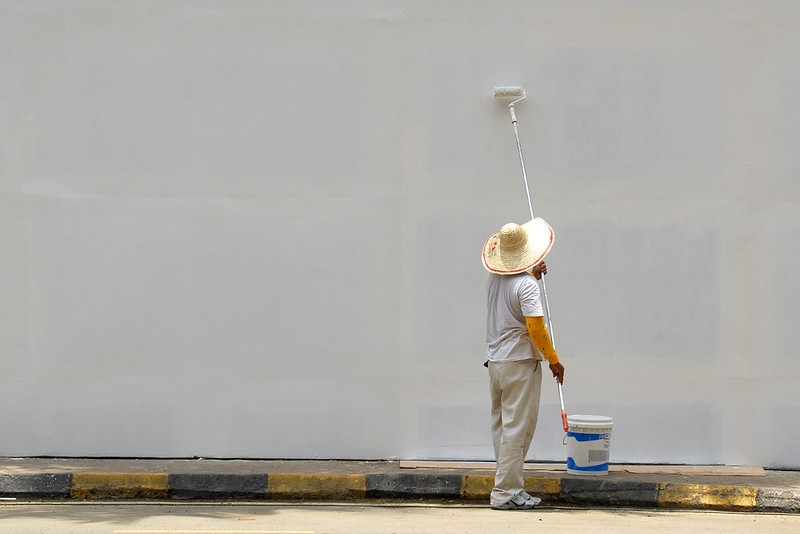 Here we will break down all the steps you need to follow to become a painting contractor.
Pick A Specialization
There are different types of painting jobs. Painting can either be industrial, commercial, or residential.
Someone looking to become a painting contractor must decide which of these types of painting areas to specialize in.
For instance, a person may choose to offer commercial and residential painting services because of their similarities.
By doing this, one will be able to streamline one's target audience. It will also help limit cost because each type of painting specialization requires different tools and supplies.
Aside from this, one needs to decide whether one will strictly offer painting services or additional services like wallpaper and specialty coating.
Get The Proper Licensing
One of the major differences between a painting contractor and a regular painter is a license.
Painting contractors are required to have proper licenses before they are allowed to practice. The criteria for getting a license vary from state to state.
Most states don't require formal education before a person can become a painting contractor.
However, the individual must have a certain number of years of experience and the necessary tools.
Some states have additional requirements, so interested individuals must check for the complete requirement of their state of residence.
---
Read Also:
---
Get Insurance
In the United States, almost all businesses are required to have insurance. For painters, it is vital because painters are prone to get injured while working.
So, aside from having general liability insurance, painting contractors should also get workers' compensation insurance.
The worker's compensation insurance will help protect the workers of the painting firm. If any painter gets injured while working on a project, the insurance company will cover the liability.
The other kinds of insurance that a painting contractor should consider include commercial property insurance, professional liability insurance, and commercial auto insurance.
Do the Needful with Marketing
Marketing plays a major role in the success of any business. So, once you have gotten all the necessary tools, licenses, and insurance, a painting contractor should begin marketing immediately.
These days, there are several marketing tools available for promoting one's business.
A painting contractor may create a website, make adverts on social media platforms, make flyers, or even ask their previous clients for referrals.
Another common marketing option with commercial painting contractors is reaching out to potential clients and making irresistible offers.
This part of the job is why painting contractors are advised to take business training.
Expand by Hiring Workers
If the above-listed things have been done right, then there will be a need to expand. One person cannot handle professional painting jobs.
And since it is possible to have more than one job offer at a time, it is best to have workers you can delegate to handle other projects.
The process of hiring painters must be very thorough. In some instances, you might need to provide extra training to ensure the quality of work they deliver is top-notch and in line with your company's standards.
The important thing is to get qualified workers that one can trust to handle delicate painting projects.
Build a Relationship with Subcontractors
Building a solid relationship with subcontractors comes in handy when a painting contractor has way too many painting jobs on the ground.
The painting contractor can hire a good subcontractor to do some of the jobs. This will help prevent the delay of client's jobs and consequently help maintain a good reputation.
When a painting contractor has skilled workers and professional subcontractors, it makes it possible to supervise multiple painting projects at once.
It should be noted that there may be some additional processes and steps one needs to go through before launching a painting contractor business in one's state of residence, which are not mentioned here.
So, before you go ahead to start your painting contractor business, make sure to find out about your state of residents' requirements first.