Smart homes have emerged as a groundbreaking concept in the realm of modern living. These technologically advanced homes seamlessly integrate various devices and systems to create a connected and intelligent living environment. The significance of smart homes lies in their ability to enhance convenience, comfort, energy efficiency, and security for homeowners.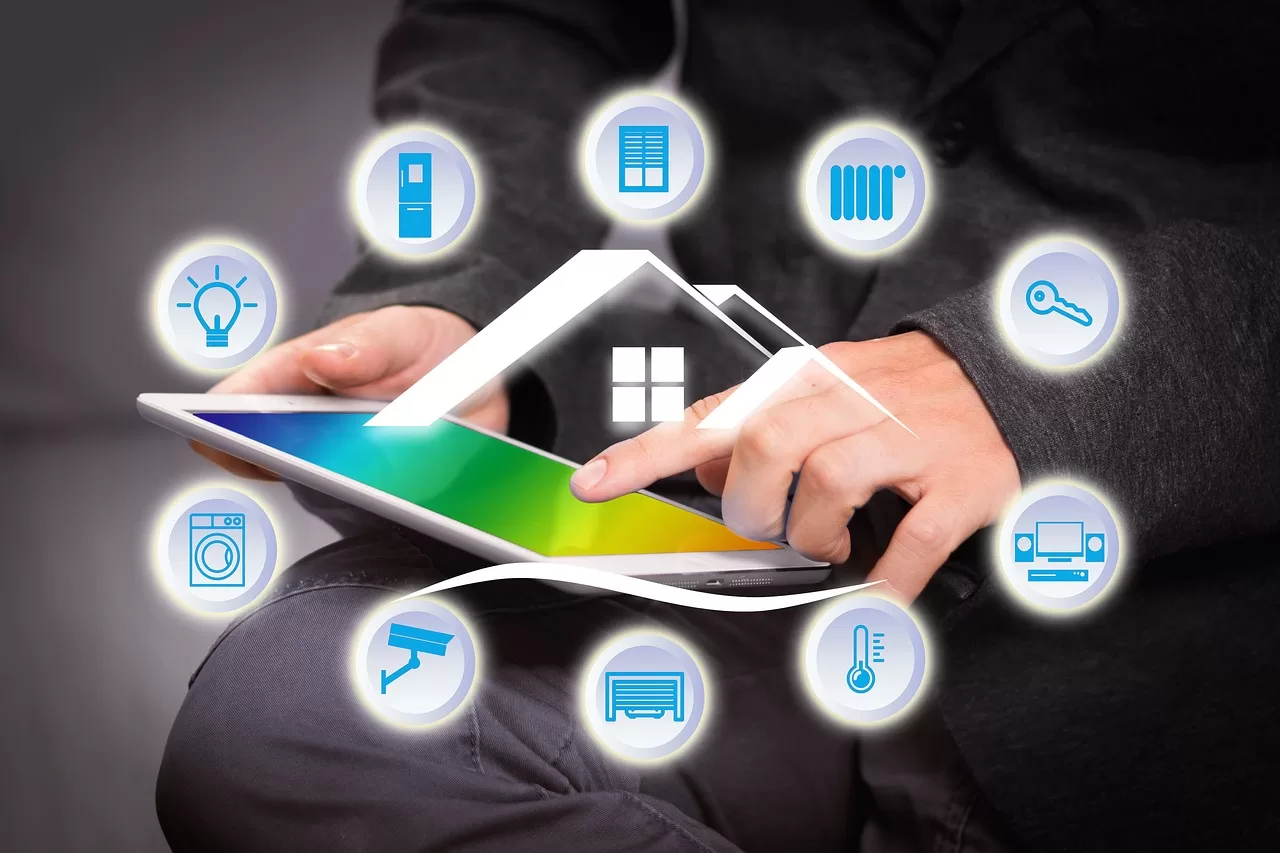 As the demand for connected living experiences continues to rise, smart home technology has garnered immense popularity among consumers. However, in an increasingly competitive market, the importance of effective marketing strategies cannot be overstated.
A robust marketing approach is vital to educate consumers, showcase the benefits of smart home products, and drive adoption in this rapidly evolving industry.
In this blog, we will explore the definition and significance of smart homes, delve into the growing popularity and demand for smart home technology, and emphasize the crucial role of effective marketing strategies in promoting these innovative products.
Understanding Smart Home Technology
Smart home technology has revolutionized the way we interact with our living spaces. By seamlessly integrating devices and systems, these homes offer an unparalleled level of convenience, comfort, and control.
Let's explore the various aspects of smart home technology, including an overview of devices and features, the key benefits and advantages they offer, and some popular examples of smart home technologies.
---
Read Also:
---
Overview of Smart Home Devices and Features
Smart homes comprise a wide range of devices and features that work together to create an interconnected ecosystem. Some of the common devices found in smart homes include:
These intelligent devices learn and adapt to homeowners' preferences, optimizing energy usage and reducing heating and cooling costs. They can be controlled remotely through mobile apps or voice assistants.
Connected Lighting Systems
Smart lighting solutions offer flexibility, convenience, and energy efficiency. They can be remotely controlled, programmed to turn on and off automatically, and even adjust brightness and color to create the desired ambiance.
Voice-Activated Assistants
Virtual assistants like Amazon Alexa, Google Assistant, or Apple Siri serve as the central hub for controlling various smart home devices. They respond to voice commands, enabling hands-free control over lights, thermostats, entertainment systems, and more.
Smart security cameras, door locks, motion sensors, and doorbell cameras provide enhanced protection and peace of mind. These devices can be monitored remotely, send real-time alerts, and offer features like two-way communication.
Smart appliances such as refrigerators, washing machines, ovens, and even robotic vacuum cleaners can be connected to the home network. They offer remote control, energy monitoring, and even the ability to automate tasks based on user preferences.
Key Benefits and Advantages of Smart Homes
Smart homes offer a multitude of benefits and advantages that enhance the quality of life for homeowners. Some key benefits include:
With smart home technology, homeowners can remotely control and automate various aspects of their homes. They can adjust temperature settings, turn on/off lights, lock doors, and even control appliances, all from their smartphones or voice commands.
Smart home devices are designed to optimize energy usage, leading to lower utility bills and reduced environmental impact. Smart thermostats, lighting systems, and energy monitoring tools help homeowners make informed decisions about energy consumption.
Smart home security systems provide advanced monitoring capabilities, allowing homeowners to keep a close eye on their property, even when they are away. Real-time alerts, video surveillance, and remote access ensure a higher level of security and peace of mind.
Smart homes enable homeowners to create personalized environments tailored to their preferences. From adjusting lighting scenes to setting customized temperature schedules, smart home technology adapts to individual needs and preferences.
With automation and remote control capabilities, smart homes offer enhanced comfort. Homeowners can set the ideal temperature, lighting, and even music preferences with just a few taps or voice commands.
Developing a Marketing Strategy for Smart Home Technology
To effectively promote smart home technology and drive its adoption, businesses need to develop a well-defined marketing strategy. This involves several key steps, including defining marketing objectives and goals, identifying target market segments and buyer personas, and crafting a compelling brand message for smart home products.
Defining marketing objectives and goals is crucial to align marketing efforts with business objectives. Whether it's increasing brand awareness, generating leads, or driving sales, clear objectives provide direction and focus for marketing initiatives.
Identifying target market segments and buyer personas helps businesses understand their ideal customers. By analyzing demographics, behaviors, and preferences, businesses can tailor their marketing messages and strategies to resonate with specific audiences. This targeted approach ensures that marketing efforts reach the right people who are most likely to be interested in smart home technology.
A Key Component of Smart Homes
As smart homes continue to evolve, one key component that plays a crucial role in enhancing security and convenience is smart door technology. Smart doors offer a modern and intelligent approach to home entry, revolutionizing the way we interact with our homes. These advanced doors incorporate cutting-edge features that not only provide enhanced security but also offer a range of benefits for homeowners.
Introduction to Smart Door Technology
Smart doors are equipped with integrated technology that allows homeowners to control and monitor access to their homes in innovative ways. They leverage connectivity and automation to offer a seamless and secure entry experience. With features such as remote access, keyless entry, and real-time notifications, smart doors provide a modern and convenient solution for homeowners.
Keeping Drunk Drivers Away
One notable benefit of smart doors is their potential to help prevent drunk driving incidents. By integrating smart technology with alcohol detection systems, smart doors can detect if a person attempting to enter the home is under the influence of alcohol. This can be achieved through sensors that analyze breath or other indicators of alcohol consumption.
If a person is deemed to be intoxicated, the smart door can deny entry and provide alerts to designated contacts, ensuring the safety of both the individual and others on the road.
Conclusion
In conclusion, smart homes have revolutionized our living experience, offering unmatched convenience, comfort, energy efficiency, and security. To thrive in a competitive market, effective marketing strategies are vital to educate consumers and promote the benefits of smart home technology.
Smart doors, with their advanced features like remote access, keyless entry, and integration with alcohol detection systems, play a crucial role in enhancing security and convenience. As the smart home industry evolves, businesses must remain innovative and adapt their marketing approaches to maximize the potential of smart homes and drive widespread adoption of this transformative technology.