Are you thinking of sprucing up your home? Maybe it's time for that long-awaited renovation or a simple DIY project to add some personal touches. Whatever the case may be, planning and executing a successful home improvement project can be challenging without proper preparation. From defining your goals to sourcing materials and monitoring progress — we've got you covered!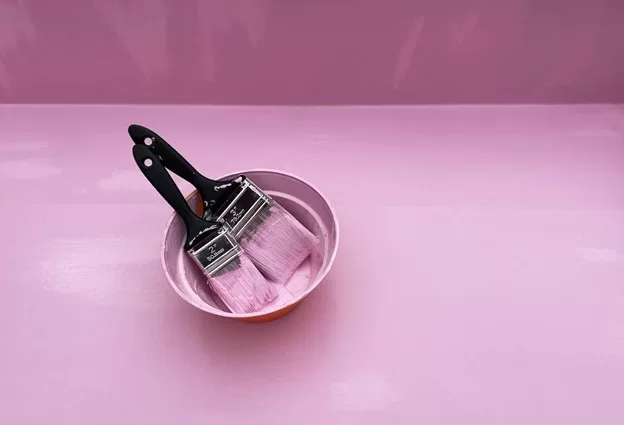 Hire Professionals or Diy
The first decision you need to make is whether to hire professionals or tackle the project yourself. Both options have their advantages and disadvantages, so it's important to weigh them carefully before making a decision.
Hiring professionals can save you time and ensure high-quality workmanship. They have the necessary skills, tools, and experience needed for your project. If you are making some upgrades to your home, the window replacement offered in Escondido, CA might be your best option if need to renew your windows. On the other hand, DIY projects are cost-effective and allow for greater creative control. You get to choose everything from materials to design elements. Plus, completing a DIY project can provide a sense of personal accomplishment.
Before deciding which route to take, consider your skill level in handling tools or equipment involved in the project and how much time you're willing to invest in learning new skills. If you opt for hiring professionals, make sure they are licensed and insured while ensuring that they understand what you want out of your renovation plans.
Define Your Goals
Before beginning any work, you must identify what you hope to achieve with the project. Start by thinking about the purpose of your space. Do you need more storage? More natural light? A larger living area for entertaining guests? Once you have identified your needs, consider how the new changes will fit into your lifestyle. How can this renovation make daily life easier or more enjoyable?
Think about long-term goals when planning a home improvement project. Are you looking to increase your property value before selling in the future? Or are you making changes that will benefit you and your family for years to come?
---
Read Also:
---
Set A Budget
Setting a budget for your home improvement project is crucial to ensure that you don't overspend and end up with unexpected costs. Consider your current financial situation, including any savings or loans that can be used.
Once you have an idea of how much money you can put towards the project, it's time to start breaking down the expenses. Make a list of all the materials and supplies needed for the project. Research prices thoroughly before making any purchases, especially if shopping online. Compare prices from different retailers and take advantage of sales or discounts when possible.
Keep in mind that unexpected costs may arise during the course of the project so make sure to set aside some extra funds for contingencies. It's better to overestimate rather than underestimate your expenses!
Assess Feasibility and Permits
Before diving into your home improvement project, don't forget to assess the feasibility of your plans and obtain any necessary permits. This step may seem tedious, but it can save you from costly mistakes and legal issues down the line.
Consult with a professional contractor or engineer if needed to ensure that you aren't putting yourself or your family at risk by attempting something beyond the capabilities of your house.
Look out for local building codes and regulations to determine what permits are required for your specific type of renovation. Failure to obtain these permits could result in hefty fines and even forced removal of completed work.
Even factor in potential disruptions during construction that may affect neighbors or community members — think of excessive noise or blocked roads. Communicate with those around you beforehand so that everyone is aware of the situation and can plan accordingly.
Source Materials and Supplies
Don't forget to look for the most fitting materials and supplies for your project. With so many options available on the market, it can be overwhelming to know where to start.
If you are taking on the project yourself, consider the quality of the materials you require for your project. Whether it's paint brushes or flooring tiles, make sure you're investing in durable products that will last long-term. You don't want to have to redo your renovation within a few months due to low-quality materials.
Research suppliers and compare prices before making any purchases. Don't forget about shipping costs if ordering online — sometimes buying locally can save money overall.
Double-check that you've ordered all the necessary items for your project before starting any work. It can be frustrating having delays due to missing pieces!
Execute The Project
Now that you have defined your goals, set a budget, assessed the feasibility and obtained necessary permits, and sourced materials, it's finally time to execute the project.
Just know to keep a close eye on progress and communicate frequently with everyone involved in order to remain up to date on how things are going. Remember not to rush through anything; take time to do each task carefully so as not to compromise quality. Be mindful of safety measures during construction work — always wear protective gear when handling dangerous tools or working at heights.
Clean up properly after completing each day's tasks so that everything stays orderly until the completion of the project. Executing efficiently and effectively from start to finish will ensure a successful home improvement project!
Monitor Progress and Adapt
Don't forget to monitor your progress during the execution of your home improvement project. Here's how to do it:
Establish a timeline and set milestones for each stage of the renovation.
Regular check-ins with contractors or team members can also help identify any issues or concerns early on, allowing you to address them before they become bigger problems.
Be flexible during this phase as unexpected challenges may arise that require changes in plans. For instance, if the renovations involve taking down walls but uncover electrical wiring issues or water damage, then additional repairs may be necessary before moving forward with other phases of the renovation.
Remember that adapting doesn't always mean making major changes — sometimes small modifications are enough to keep things moving smoothly. Just make sure all adaptations fit within your budget constraints and align with your overall goals for the project.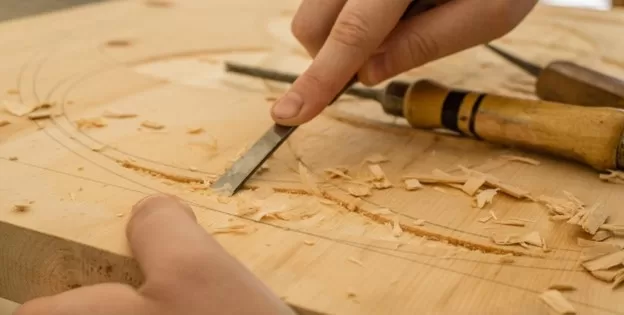 Planning and executing a successful home improvement project requires careful consideration of various factors. Whether you decide to hire professionals or take on the project yourself, defining your goals and setting a realistic budget is essential for success.
Assessing feasibility and obtaining necessary permits is often overlooked but can save time and money in the long run. Sourcing materials and supplies from reputable sources will ensure that you have everything you need to complete the project without delays or setbacks.
Monitoring progress throughout the project allows for adjustments as needed to keep things on track. By following these steps, you can confidently plan and execute a successful home improvement project that adds value to your property while improving your quality of life.