A survey conducted by ValuePenguin shows that one of the most popular smart home technologies in the US is smart lighting. About 20% of Americans use this technology and they are mostly driven by the passion to save the environment.
Do you need more than just an ecological reason to upgrade to automated house lights. Also, do you always wonder, "are smart lights worth it?"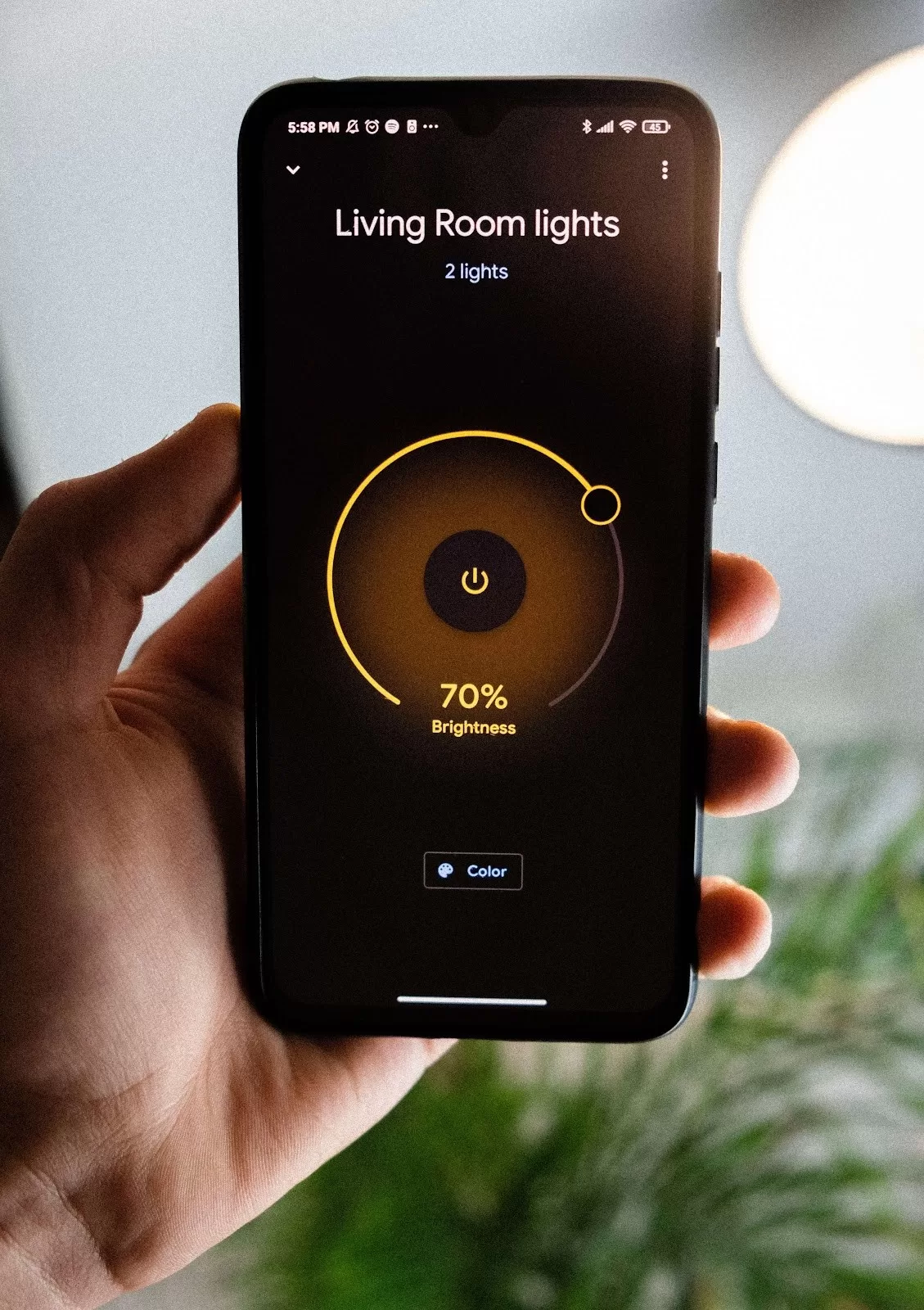 Well, in this article, we uncover all the perks of having smart light technology in your home. Additionally, we reveal the average cost of installation. Keep reading to learn more.
Benefits of Smart Lighting for Your Home
Like everything else in life, there are pros and cons of smart lighting. But the benefits of upgrading to automated bulbs outweigh the disadvantages. Here are the 8 advantages:
1. Saves Money
Smart light technology saves you money because it uses LED bulbs which are known for conserving energy. According to the US Department Of Energy, LEDs consume 75% less energy than incandescent bulbs. This equals a reduction in the cost of energy bills.
2. Helps Your Morning and Evening Routine
With the scheduling feature in your automated light, you can improve your daily routine. This means that you can easily schedule your lights to come on at specific times.
For instance, illuminating your room simultaneously with your alarm could help you wake faster. Also, you can keep track of bedtime by setting smart LED bulbs to dim as a warning before it goes off at the exact time you've scheduled for sleeping.
---
Read Also:
---
3. Convenience
An innovative light system comes with voice activation and smartphone control that aids in managing the lights in your house from anywhere and at any time. For example, you can turn off lights around the house at night without leaving your bed.
Moreso, you get instant updates on your device if the living room smart lights are on.
4. Adapts to Your Mood
Smart lights come with different settings that can adapt to any atmosphere. This means that you can program your light to a warmer white if you're in the mood for a cozy evening alone or with a date.
Additionally, you can have rainbow colors to match your party vibes or dim lights when you're in no mood for intense brightness.
5. Improves the Ambiance of Your Home
Just as you never forget the ambiance in your favorite restaurant, your guest won't also forget the one in your home. This is because smart lights not only beautify your house, it also shows your personality.
Example: Your home can have a welcoming or peaceful ambiance with the right decorative smart light.
6. Integrates with Other Smart Devices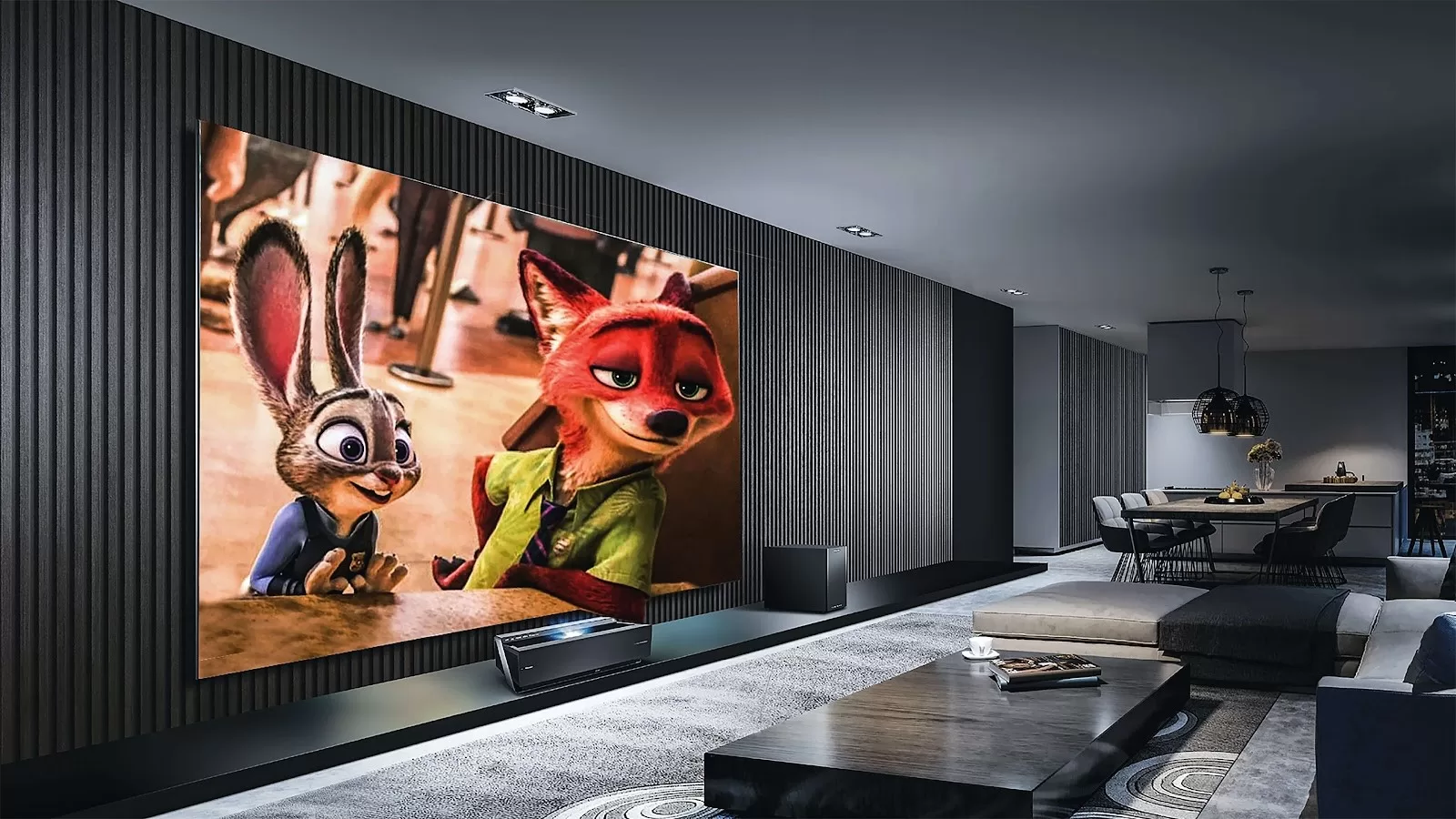 You can integrate smart light technology with home assistants like Amazon's Alexa or Google Assistant. Also, you can sync other intelligent devices like your security or entertainment system. This means that your house goes dark once you activate the security system or turn on your television.
7. Lasts Longer
Aside from saving energy, LED bulbs last 3 times longer than a CFL and 30 times longer than an incandescent light.
8. Improves Security
You can illuminate your house at night to give the impression that you're home when you're not. This keeps intruders away.
Moreso, intelligent light systems from brands like Om Wave come with occupancy sensors to detect movement. For instance, the outdoor bulbs can come on when someone attempts to enter your house at night.
Also, you can program this occupancy sensor to send an alert to your phone when you detect movement in any part of the house.
Average Cost of Installing Smart Home Lighting
According to Fixr, the average cost of buying one bulb, switch, and lamp range from $70 to $340. The average price of installing the listed automated light products is from $320 to $840.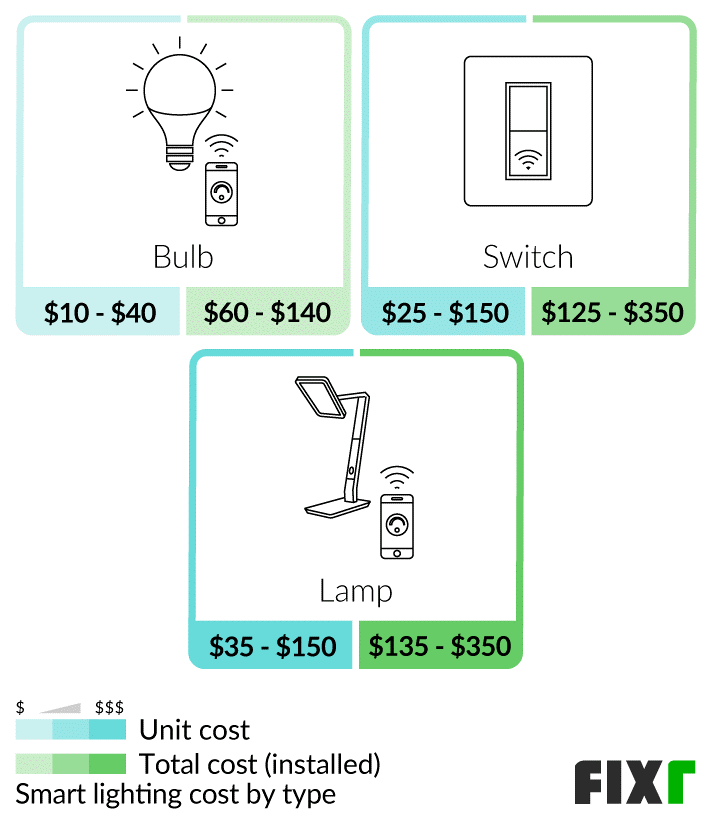 However, this price varies based on
The company
If a home automation hub is required
Lamp vs. bulb
If wired or wireless
Indoor vs. outdoor
With this estimate, you're probably thinking, "do I need smart home lighting?"
The answer is yes. You need it because it's efficient and convenient. To get an accurate estimate of how much it'll cost you, contact OM wave for a quote.
Final Words
Automated light systems save you money, improve security, and make your life easier. The cost of enjoying these benefits depends on the company you're using and some other factors.
To enjoy the benefits of innovative home lights, learn more about the types of lighting you'll need or contact Om Wave experts to guide you.