If you are someone who handles a lot of big, large-scale project works like constructions or house renovations then you would be generating a lot of trash which would have to be immediately removed and cleared.
You will not be able to hire any normal dumpster for this work because they will not be clearing huge amounts of trash in one go and also there would be plenty of extra charges added to it through the form of transportation and fuel costs as the trucks that would carry the dumpsters would not be quite as spacious for being able to carry all your dumpsters in one single trip.
Hence, you will require having rolled off dumpsters and in this article, you will be learning more about them.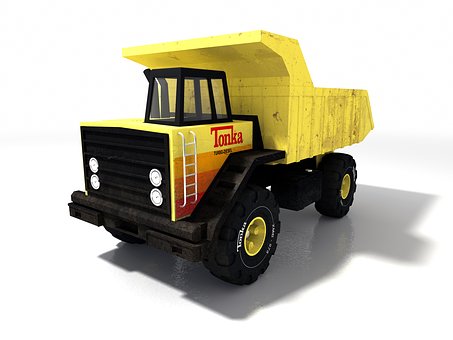 Roll-off Dumpsters: How You Can Get the Right One for Your Project
The roll-off dumpsters would be rectangular boxes which are mounted on top of wheels for facilitating the easy rolling into the roll-off truck. The roll off dumpsters would be available in several different sizes from 10 yards, 20 yards, and 30 yards to 40 yards.
These would be best suited for all your customized requirements. They would be having certain tonnage limits in each dumpster, and if you have extra disposal, then that would mean that you would have to pay an extra fee over your rental price.
---
Read Also:
---
Why Are Roll-off Dumpsters So Convenient?
The roll-off dumpsters would be a convenient option to those customers who have got a large amount of debris that is left at their job site. The roll-off dumpsters would be specifically designed for providing with easy pickup options for roll-off trucks. The roll-off trucks would raise the hydraulically operated beds and then the roll-off dumpster would quite easily settle in the bed.
The trash would be loaded in the roll-off dumpster from two places: either from above the container or the other option is through the back doors. Trash with light contents can be thrown in the dumpster right from the top, while the heavy loaded trash can be dumped through the back doors.
One must not ever load the roll-off dumpsters heavily because of safety and other security reasons. The overloaded roll-off dumpsters can even leave a truck driver with several long-term injuries when it is not handled properly.
An essentially good roll-off dumpster is one which would be able to work outside the building. It will be able to handle large amounts of garbage. It will also transport the garbage with relative ease and be used for several different applications.
Why Is Roll-off Dumpster Useful and Beneficial?
The roll-off dumpster is called because it gets prepared with a large dumpster which would need another truck to roll it off. This would be useful because the dumpster would be able to move from the truck with ease. You would be able to move the dumpster out easily and then pick it back up at a later time.
The roll-off dumpsters will be easily removed. The trucks which carry them would require to be raised by hydraulics while there would be a cable that would work for lowering the container on the ground and then later work again for pulling the dumpster on to the back of the truck.
The Popularity of Roll-off Dumpsters
The roll-off dumpster is a type of dumpster that is quite popular with several different types of works and projects, especially those that have a high level of wastes and rubbish. Demolition and construction sites have several materials in their rubbish and removing all these can extremely difficult, but roll-off dumpsters would make the process easy.
It is quite easy to handle these dumpsters also. That is one of the major reasons why this type of dumpster is popular with people. Asses the requirement you have and find out if roll off dumpsters will be suitable for your needs or not. There are several sources from which you can hire one.
Things to Consider With Roll-off Dumpsters
It is very important that you should know that these dumpsters would work with a certain amount of limit. A lot of companies that use such dumpsters would do so with plenty of restrictions regarding the type of trash that the dumpsters can handle.
For instance, you will not be able to put any paint and certain types of electronic materials in these dumpsters. You must also remember to have proper permits with you to help get an easier experience in using the dumpster. The permit for the dumpster would help in ensuring that the persons who have the dumpsters would have the authority for working with the dumpster.
This will help in assuring that the person working with the dumpster is aware of the several technicalities involved in working with the dumpsters. It helps to ensure that the dumpster gets used in a proper method and manner.
If you are looking to find the best roll-off dumpster for working in your construction or renovation project, consider visiting https://houston.bintheredumpthatusa.com/home to get the best dumpsters for your particular requirements at great and affordable prices.
How Do You Get the Best Roll Off Dumpster?
You will be able to find several reputed companies willing to rent out these dumpsters in several different sizes for your specific requirements. You must try and be a bit cautious when you choose a dumpster rental company. You should know about the methods of pricing in that company and the charges which may be incurred for adding extra weight for the disposal.
You need to be aware of the different types of waste materials allowed in the dumpster also. Also, you should check whether the company offers you a prompt service with regards to the delivery and the pickup service. Finally, you need to check the customer support system of the company so that they can help you out in case you face any problems.
Conclusion
It is very important for you to get the right kind of dumpster for your requirements for waste management. Hopefully, the information mentioned in this article will have helped you.