People often overlook the benefits of using dumpster rental at their commercial sites. If you're a business owner, it's essential to know there are many advantages to renting a dumpster for your construction project.
Whether your site needs renovation or construction, dumpsters can help keep your site clean and safe and prevent the unwanted mess from making its way into the public eye. Dumpsters can come in all shapes and sizes, so finding one that fits your needs shouldn't be too much trouble.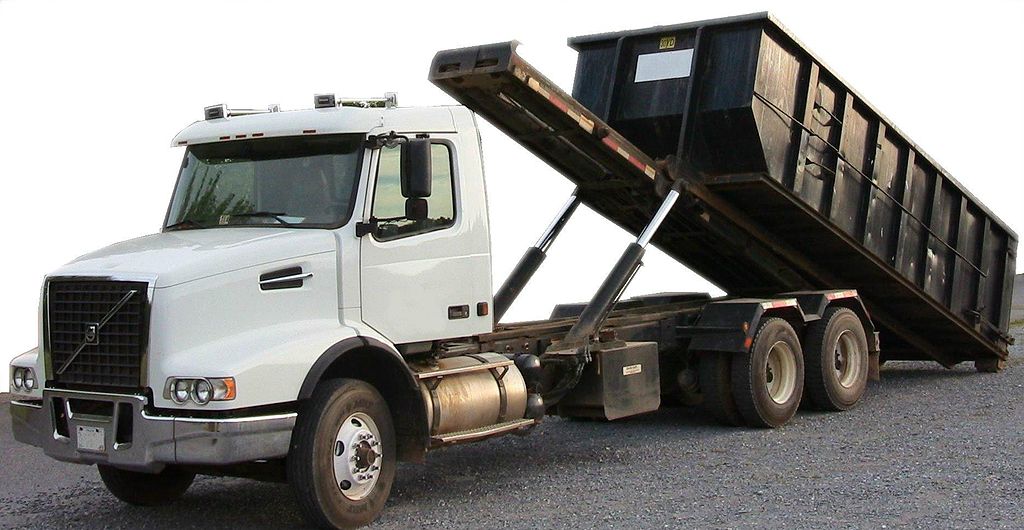 Read on for more information about how dumpsters benefit business owners who want to maintain a pristine work environment.
A Safer Job Site with a Dumpster Rental
You will need to rent a dumpster not just because you want to get rid of the trash but also to be sure that you are keeping your work site safer for employees and clients.
Using a dumpster rental company like Let It Go Junk Removal & Dumpster Service provides an easy way to eliminate hazardous material like sharp metal objects or broken glass without anyone touching them. A reliable company can remove all debris from your job site quickly and efficiently so that everyone is safe.
It Helps You Dispose of A Wide Range of Materials
Dumpsters can help dispose of a wide range of waste materials from your site, from old supplies and materials to construction waste. Having a dumpster on site can help prevent debris from making its way into public areas or offices where it does not belong.
What's more, having a Dumpster Rental company come to pick up the refuse can also help you save money because it helps your employees to concentrate on your core business.
---
Read Also:
---
It Makes Your Commercial Environment Look More Organized
When you have a specific location to dispose of all waste products,  it is easier for you to keep your commercial space clean and organized.
For example, if you're renovating, having a Dumpster to contain all debris from the site helps make everything look more uncluttered and organized. In addition, there isn't any waste lying around to attract unwanted pests or other nuisances.
They Reduce Your Carbon Footprint
Using a Dumpster Rental to dispose of your waste enables more waste to be taken away in a single trip, which helps reduce your carbon footprint. You will also be reducing the amount of excess waste left behind, thus helping to prevent excess debris from getting into public areas where it doesn't belong.
Using a dumpster rental company instead of sending all the waste to landfills can further help reduce your carbon footprint because more garbage is recycled or reused rather than ending up in landfills.
Better Compliance with  Regulations
Using a dumpster rental can help you be better compliant with regulations because having designated locations for all waste means that it is easier to keep track of what goes where and when. It becomes easier to monitor, segregate and control what ends up in landfills and which end up in recycling facilities.
Also, a dumpster rental company will comply with all regulations related to your waste disposal, so you don't have to worry about fines or penalties.
They Give You Peace of Mind
Dumpster rental services give you peace of mind because it takes the responsibility of disposing of your waste off your shoulders. You don't have to worry about where to discard piles of debris or whether there is room in the landfills.
All you have to do is drop off the waste at the designated location and let the dumpster company handle everything else for you, including all necessary permits and paperwork.
Reduced Risk of Litigation
A dumpster rental will help reduce litigation risk because you can be confident that all necessary permits are in order and proper waste disposal methods are followed.
In addition, it allows you to be better compliant with local and federal waste management laws, which can help protect your company from potential lawsuits related to mishandling of waste, environmental damage, or poor working conditions that may result from a lack of proper disposal facilities.
It's easy to see why dumpsters are an excellent investment for business owners. There are numerous benefits of having a designated location and companies that know how to handle all your waste, from construction debris to hazardous materials like sharp metal objects or broken glass.
A dumpster rental company can help you improve compliance with regulations by monitoring what goes where and giving you peace of mind by taking on the responsibility of disposing of your waste.
With a dumpster rental company as your partner, you reduce litigation risks because they have all necessary permits in order, and you are also assured of eco-friendly waste management.