How many times have you seen the automatic glass doors while visiting a shopping mall or a corporate office? The answer will surely be "Many times".
Have you ever wondered why people opt for Automatic Doors instead of using the traditional ones as we see in our homes? Well, there are several reasons behind this, and also there are a few benefits that only the automatic door can offer.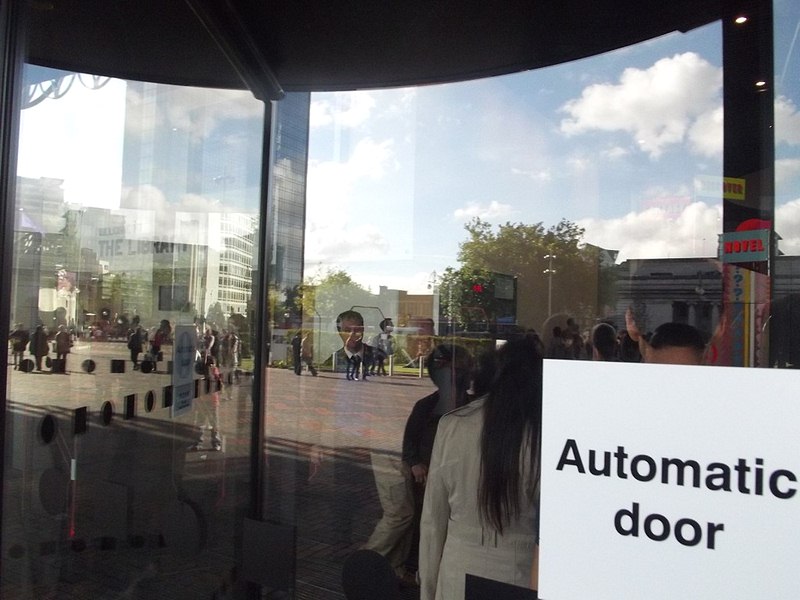 Top 8 Benefits of Automated Doors for Your Business
Here we discuss the top eight benefits of automatic doors that will help you understand their importance at your offices and homes too.
It Adds Great Sense of Practicality
One of the most talked-about benefits of the automatic doors is the comfort and practicality it adds to the user's life. Imagine about a door that opens itself for you. It makes more sense when you are having something in your hands, and are unable to open the door all by yourself. These doors fit comfortably in your daily life and make things convenient.
Apart from being practical, the automatic doors also enhance the beauty of your home/office. They are great to look at !! Also, these automatic doors are extremely beautiful and are available in different styles to suit your needs.
In addition to this, these doors make your space look elegant and classy. So, no matter what kind of office/home interiors you have, you can easily find an automatic door to it and add beauty to your space.
Great for Air Conditioned Space
How many times have you forgot to close the doors of your bedroom, and ruined the reason of switching on the AC? We know, you might have done this many times, accidentally.
Installing automatic doors can permanently solve this problem, as you won't have to worry about the door being left open. This will help your AC function more efficiently and also save a lot on your electricity bills.
---
Read Also:
---
Makes Your Space a More Secured Place
The modern automated doors offered by Associated Garage Doors now have the security lock codes, so if you are not at your place, the doors won't open until you want them to.
This improves the security that remains isolated during the day times. So, if you are working, and want to add some extra safety to your home or office, then the automatic doors will be a perfect choice for you.
Excellent Space Saving Option
Sliding automated doors operate without a hinge. They simply glide along a track instead of swinging open. This means that no extra space is required for the door arc because they simply open up by one door sliding over another panel. You could utilize this extra space for more useful things like beautification and storage.
Installing sliding doors adds an elegant aesthetic to your space. They provide a sleek and simple look that harmonizes with most architectural styles, as well as being an incredibly functional and practical design that maximizes natural light, outdoor views and offers easy functionality.
Improved Public Perception
It might seem strange, but the presence of automatic doors can help your visitors see you as a leader in your industry. Automatic doors create a perception that your business is state-of-the-art, which can help subconsciously justify higher prices for products and services.
Ease of Use and Maintenance
Today's technologically sophisticated automatic doors are manufactured to the highest quality and safety standards. They come with proper installation and a little bit of regular maintenance, the daily operation should be straightforward and trouble-free to use them.
With improvements in technology, they are definitely a much safer option to use in comparison to conventional doors.
Although installing the automatic doors may seem an expensive choice at once, when you go through the above-listed benefits of these doors, you can easily conclude that they are worth the money.