The very thought of getting a house demolished can be unpleasant at first! But this phase is one of the essential stages of a house construction process.
A simple demolition can take place within just a day. At best you will need two days. Remodelling is the challenging part.
House demolition might look messy, but it is swift! But you can't just go ahead with the process with no afterthoughts about it. There are various things that you need to consider before the process begins. When you get involved in the process, without much knowledge then you might land up into troubles in many ways. Hence, it is always better to stay well equipped and get the right professional suggestions.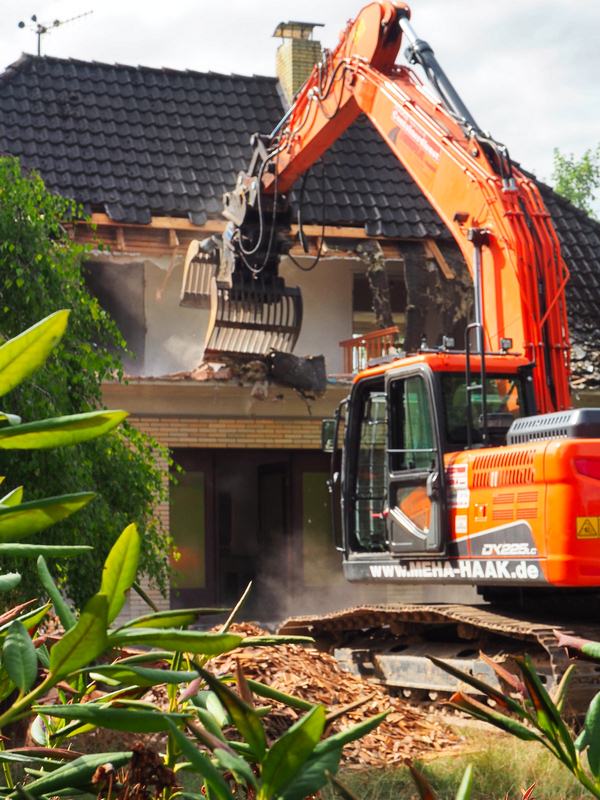 Things to Consider Before Your House Demolition
Some of the important considerations to make while during a house demolition are as follows:
---
Read Also:
---
Decide on the Type of Demolition You Require
Demolition here does not include bringing the entire house down. You can decide to demolish a selected portion of the present structure and excuse a facade or a wall. You can go ahead with this plan when you choose to retain some parts of the original construction. And you might also choose to enhance a selected section of the building that you want to improve and keep the remaining unaffected.
You Reach Out to a Demolition Expert
Demolition takes time, and it involves expenses as well. So if you want it to take place in an organised and cost-effective way, then it is essential to join hands with demolition experts. When you have an experienced team in action, then they will know what to retain and how to go about the process.
In an ideal situation, it's the framing crew that must take the demo. As this team will know things to retain and its responsibility chain will stay direct.
Managing the Law
Selecting your demolition company with great thought is essential! The company should have the required expertise to interact and handle the local authorities. They should know the tact of getting permits and ensuring that the demolition project proceeds legally and lawfully.
In legal terms, a demolition permit is generally termed as the "building permit." The law needs it. Your service provider must obtain it on your behalf from the local council before any demolition work starts taking place.
There might be a need for important paperwork such as a site plan and a land title deed. It's important to know that procuring a permit might take as many as 15 working days. Hence, you need to plan and prepare accordingly.
Take Care That There is No Environmental Harm
Usually, urban houses are located in a society with other houses and trees close to it. Before the demolition work starts, you need to ensure that there's no environmental harm done. So go ahead and scan the region and check if the demolition process might affect the environment or your neighbours in any way.
When you pair up with the correct service provider, you can get the house demolition right. It is essential to assess the pros and cons of the entire demotion process before you get started. You can refer to the considerations mentioned above as you get started.