The countertops make a big part of your kitchen and add to the aesthetics of the whole area.
Getting one that reflects your lifestyle and preferences is an essential step to achieving the look you want.
Whether marinating the chicken or cutting your vegetables, working on kitchen countertops is a big part of your whole cooking process.
Owing to the vitality of this area, you cannot settle on something of low quality, or that does not suit your needs.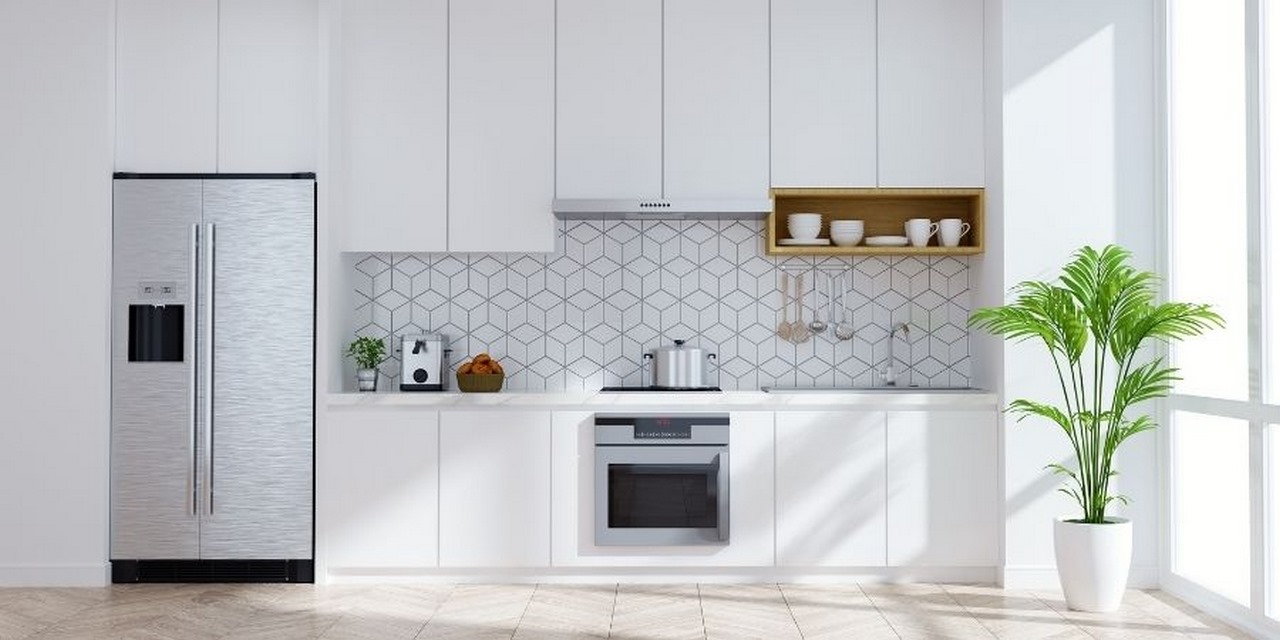 Whatever material you choose, make sure it fulfills the requirements of utility and looks.
With so many options in the market to choose from for the countertop, the choice becomes very tricky. But if you know about these options, selection becomes easy.
Ahead, in this article, you will know about the various materials used for making the countertops.
After going through them, you can choose a material according to your taste and working requirements.
The countertops mentioned below make the most common choice of echo-friendly countertops on the market.
Quartz
Quartz has a non-porous surface, and it comes in a variety of colors. It is also resistant to scratching and staining.
Some of the quartz slabs look like a perfect imitation of natural marble because of veining on the surface.
In this regard, Caesarstone is one of the famous brands offering quartz in 40 different colors.
Things to Like
Allows for DIY installation
easy to maintain
Relatively resistant to staining and scarring
The slabs do not show imperfections
The surface is smooth
It is impervious to heat and acid
Laminates
The second category is Laminates that are becoming very popular these days. They have trademarks such as Formica, Nevada, etc.
These synthetics coated materials have a smooth, shiny surface making them easy to clean and maintain.
The best part about Formica is that you can cut Formica countertops when they are already installed Though it needs the proper tools and care when doing so.
The coating is filled with particleboard (MDF) core. You can buy customized countertops according to the measurements in your kitchen or may cut them later.
The surge in popularity of these countertops is all thanks to their thousands of colors and patterns. They can perfectly fit the combination and interior of your kitchen.
---
Read Also:
---
Things to Like
It is a very cost-effective option
They are easy to maintain
Can be cut when already installed
Their DIY installation is very much possible
Things that Need Consideration
They may be an average option for high-end buyers
Their seams are always visible
If mishandled, they may chip
The damage is almost irreparable
Granite
The list starts with granite that might be have been the first choice for a long time now.
People prefer them for their lustrous looks and elegance in your kitchen. This can be your go-to choice if cost is not a real issue for you.
However, nowadays, the cost is way less than what it was in the past, thanks to economies of scale and more availability of engineered stone.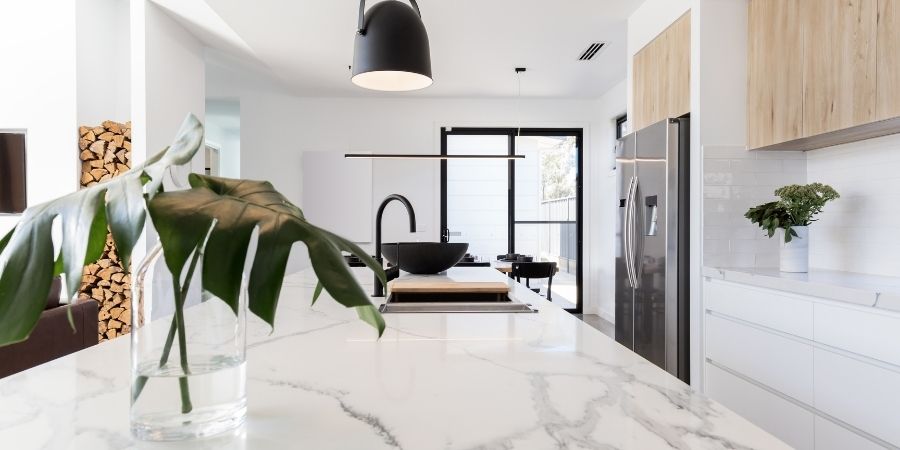 Things to Like
It is almost resistant to heat
It bestows a stylish look to the kitchen
A variety of types and colors to choose from
It does not require much maintenance
Things that Need Consideration
It is one of the expensive materials for countertops
Not preferable for DIY installation
Installation requires intensive care
The porous stone requires fool-proof sealing
Soapstone
Soapstone is a naturally found stone that is commonly available in dark grey color. It adds exceptional dimension and chicness to the kitchen.
The smooth and silky finish of this stone makes it a desirable option for countertops.
The use of soapstone as a kitchen countertop material is increasing day by day. It is resistant to encountering stains and is very hard.
With long-time use, you may see scratches on the surface, but they may also add to the unique coating on the stone.
Things to like
Highly attractive deep color
Relatively resistant to staining
Reasonably resistant to heat
You can manage the damage with sanding
Offers historical looks and new dimension to the kitchen
Things that Need Consideration
The DIY installation is not possible
The color darkens over time
Requires treatment with mineral oil
Marble
This is another naturally found material that is commonly used for countertops. Marble is also found in many colors and patterns.
The marble makes highly unique countertops as no two sheets of marble have the same pattern and design.
This is one of the costly options for countertops. Thus, people may shy away from installing on the whole countertop and may reserve to some area.
Another reason for not picking marble too often is that it is prone to getting scratches and persistent stains.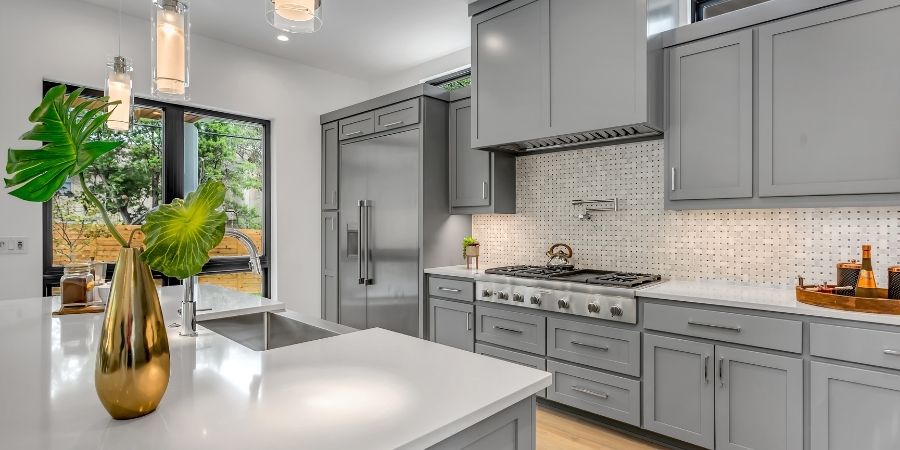 Things to Like
It is heat and water-resistant
Adds to the value of the house
It comes in stunning colors and patterns
Each sheet of marble offers unique designs
Things that Need Consideration
DIY installation of marble countertop is not possible
Highly expensive
Prone permanent stains and scarring
Conclusion
Countertops can boost the appearance of your kitchen. They give dimension and a lustrous feel to the whole area.
However, with so many materials available in the market, you cannot choose any material on your whim. There are so many factors that constitute making the right choice.
You need to think about its cost and budget, durability and scratch and heat resistant properties, etc. Finally, if you are working as a DIYer, make sure it allows for DIY installation.