There is no shortage when it comes to choices that you have to make during a kitchen renovation.
Whether you are gutting the entire room, or simply improving and updating key aspects of the room, you are going to have to figure out what works best for you, your family and this crucially important room in your home!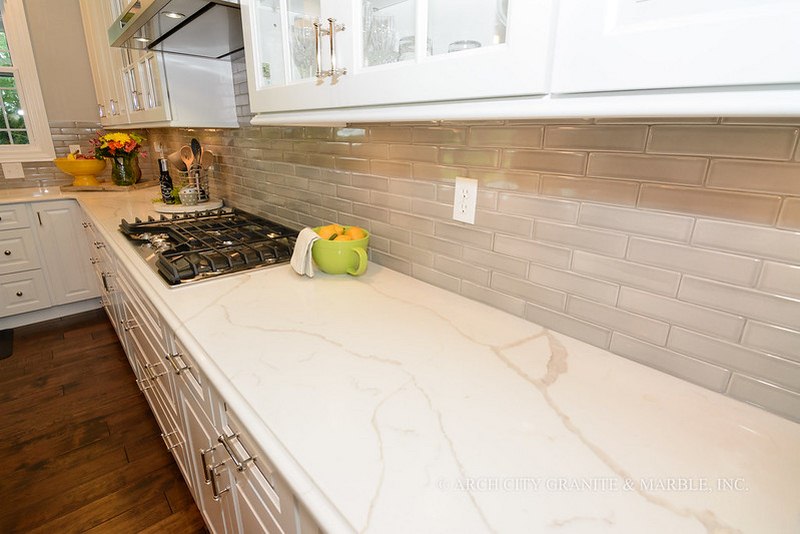 One of the most common changes people make when they are renovating their kitchen is to update the countertops. And there is certainly no shortage when it comes to kitchen countertops options.
---
Read Also:
---
Granite
For years, granite has been considered one of the top materials to choose from for kitchen countertops. It's strong, it looks great, and it's easy to clean.
That being said, granite is also one of the most expensive options to choose from when it comes to kitchen countertops.
While granite is still quite expensive, it has become more affordable recently thanks to an increase in suppliers as well as an increase in options on the market.
Soapstone
Usually dark gray in color and silky smooth to the touch, soapstone is undeniably elegant. One thing to keep in mind is that over time, soapstone takes on an antique look that can be really beautiful with some kitchen styles, but you want to make sure that your kitchen fits that style if you are thinking of going with this material.
Soapstone is much less hard than granite, and while it won't stain, it will likely develop scratches over time.
Marble
Marble is one of the most sought-after materials when it comes to kitchen countertops because of the elegant white look as well as the unique quality.
Every slab of marble is unique. That being said, if you are looking for the best option in terms of utility, you will likely want to look elsewhere.
Marble is easily scratched and stained and while newer sealers can reduce the risk, it is considerably harder to ensure the safety of your marble compared to the previously mentioned stones.
Solid-surface Material
Brands such as Avonite, Corian, and Swanstone offer this man-made material that is made of acrylic particles and resins that are pressed into sheets.
While these materials were once considered quite luxurious and state-of-the-art, they are now widely considered to be mid-tier.
Despite that, they can still look great and is an excellent option for mid-range kitchens. It is also a great option if you are looking to mix and match in a large kitchen.
Here, you can use a more expensive stone for a high-traffic area and opt for solid-surface material for the "workbench" parts of the kitchen.
Ceramic Tile
Durable, easy to clean, and easy to replace, ceramic tile is a great option for any kitchen. It is also perhaps the only real option on this list if you are planning on taking a DIY approach to your kitchen renovation.
On top of that, recent innovations in porcelain tiles mean that there are now more designs to choose from than ever.