The construction industry is regarded as one of the biggest industries.
It is considered as one of the most dangerous professions. As the nature of this work, there is always risk involved in the workers' lives and limbs.
It is highly risky for its employees and millions of workers – both high skilled and low skilled.
Moreover, unforeseen events like machine failures, short circuits, falling objects, and sudden collapse can further aggravate safety issues.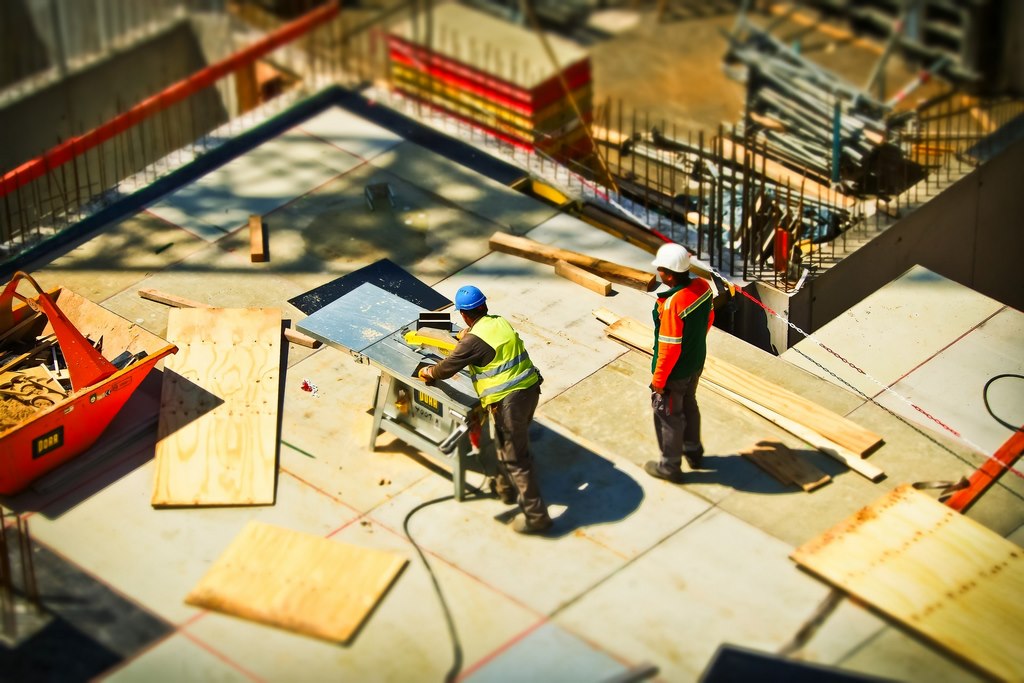 Budget constraints may compel some employers in the construction field to expose workers to risks to save some money.
It is their ethical and professional duty to make sure that reasonable safety measures should always be taken during construction work.
Below, we will discuss some safety tips that will allow you to ensure your construction workers' safety at all times.
Use Only The Best Available Technology
These days, you have the best technology available at your disposal, for example, generators.
You can find the finest ones available just by clicking your mouse. For more information, visit site. Moreover, these days everyone owns a smartphone that offers various applications for monitoring your construction site.
These apps also provide you with the opportunity to check the status of each worker during pre-defined intervals. If a worker is not moving, you will get instant alerts.
Make Protective Gear Available For Every Worker
The availability of protective gear can become the difference between life and death for your workers in case of accidents.
You must make sure that each of your workers is supplied with the right kind of protective gear required for a specific job.
Helmets, goggles, protective pads are some of the examples of protective gear. It is also your responsibility to make sure that workers are wearing protective equipment at all times.
There is another point that you must keep in mind: the protective gear supplied to a worker must conform to the specific needs of the job at hand.
For example, a worker handling hazardous chemicals should be provided with custom-made gloves and protective suits apart from the general protection gear.
Ensure Safe Loading And Unloading
Most of the accidents occur during the loading and unloading of stuff at a construction site. This makes it more critical that all the ramps at the construction sites are perfect.
A reasonable amount of space should be available between the worker and the moving equipment.
A spotter should always be present during the movement of equipment and machine. Supervision of all the turns is necessary beforehand.
Control Overcrowding
Crowded work areas always present a potential risk. It also contributes to anxiety, headaches, and frustrations among workers.
Hence, crowding should be avoided at every cost. Moreover, where heavy machines should be operated in a particular vicinity with great caution.
Onlookers should be avoided and kept out of the way to provide easy maneuverability to operators.
Install Clear And Visible Signs
There is danger everywhere at a construction site. Exposure of such risks and hazards is limited to the workers and the general public moving around the construction area.
It is advisable to display hazard signs to warn people in the vicinity that they are entering danger zones.
Construct Risk-Free Scaffoldings
Scaffoldings are part and parcel of any construction site. It is necessary to construct them impeccably. No cutting corners should be allowed in this area.
However, the scaffolding should be built after checking the ground so footings should be inspected every day. Proper and timely maintenance of all the scaffoldings is a must.
Provide Training
It is necessary to provide proper training to all the workers who will perform duties in high-risk areas. Training would have made them aware of the risks present in each kind of working environment.
There are several kinds of risks associated with construction work. Height, weight, and movement of heavy equipment are some of the main dangers.
There are other risks, too, which should also be mitigated. During training sessions, all these risks are discussed in detail.
Workers are also provided advice regarding how they can keep themselves clear of these risks, and carry out their work safely.
Conclusion
Accidents do happen, and there is no way of creating a completely risk-free environment. By default, construction is a high-risk undertaking.
However, the risks associated with this profession have been known and documented.
Although, with a little bit of foresight, care, and prudence, a lot of accidents can be averted, which will save many construction workers from injuries.