Every homeowner has experienced that nagging feeling of something just not being right or that dream home suddenly feeling too small. Whether you're simply looking to redesign your kitchen or want to make a move from Manhattan to Brooklyn, renovating your home can be a daunting process.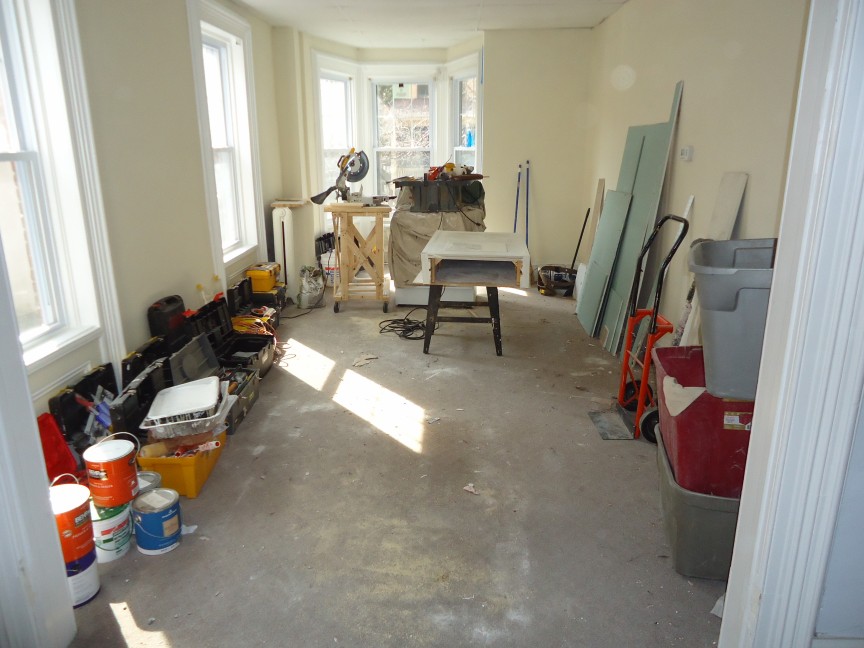 We've put together this list of pre-renovation tips to make sure your project goes smoothly and for the best result possible, and a company such as Overall Renovation can bring your vision into reality. Here are some of the tips.
Plan
Before you begin your renovation, set up a plan; even if you're planning on doing some work yourself, you should still consult with an architect if possible to fully understand how the renovations will affect your property.
You should also make sure to factor in costs like extra utility fees and permit fees if necessary (don't forget about permits!).
Know what's wrong with your house before you start renovating anything. An assessment will help you find the problem areas, which could be anything from draughts in your windows to faulty wiring to a leaky roof.
Once you've identified them, you'll know what to look for when it comes to redecorating or remodeling.
Consult With an Architect
Once you've got your plan together, it's time to consult with an architect who specializes in home design and construction. An architect can help you with the actual design of your renovation and can work with you to create a realistic budget.
An architect will also help you determine how your new space will be used, which is especially helpful if you're living in a home that's too large for your needs.
---
Read Also:
---
Create A Budget
Creating a budget is one of the most important parts of any major renovation project. You want to make sure you plan for all the necessary expenses and give the project a realistic budget.
An architect can help you complete a detailed budget that includes professional fees, materials, and even extra items like a new toilet.
It's important to create a realistic budget for your renovation. As much as you'd love to have comprehensive renovations done to your home, you have to remember that every additional material or service adds up.
Before you commit to anything, figure out what you can realistically afford. It's recommended to consult with a lender before starting any renovations, especially if you're refinancing or taking out a loan for the project.
If necessary, prepare a contingency plan in case your remodel ends up costing more than you planned or times get tough, and you need to delay the job for a few months.
Get Multiple Estimates
It's important to get multiple estimates before you start your project. Make sure to consider the cost of materials, labor, and any extras in addition to the overall price. It's also helpful to know that contractors are people too.
This is especially true for older houses or houses that have been outdated for a long time. Make sure you ask your contractor about the history of the home and how it's affecting your renovation process.
Select A Contractor
Selecting a contractor is one of the most important parts of your renovation project. Make sure to research your contractor and check for reviews before signing anything.
There are plenty of horror stories about contractors who ran off with money or took longer than necessary to complete the renovation. Before you hire your contractor, take the time to interview at least two or three candidates.
You want to make sure you choose someone who can manage your project without interruption and deliver on time.
You should also be prepared to sign a contract for the project. This contract outlines the project details and materials that will be used. It's important to sign a contract that includes all of your needs and specifications, such as additional materials or an additional day of labor for any extra work that may be required.
You should also include all of the measurements or dimensions that are listed in the contract to avoid any confusion while working on your project.
We can't emphasize enough the importance of getting creative during the renovation process. Even if you're working with an architect to design your space, make sure to be as specific as possible when discussing options.
Take inspiration from other places, like magazines or fancy hotels and restaurants. If you're working on your own house, consider using Pinterest to get some inspiration for your project.