Are you interested in increasing the value of your home?
If that's a yes or you're looking to buy a property, renovating can be a rewarding experience.
In fact, since the COVID-19 pandemic, many people are choosing not to buy new properties and instead are looking to renovate their own properties instead.
That's if you know how to do the renovation right and what can actually raise the value of your home.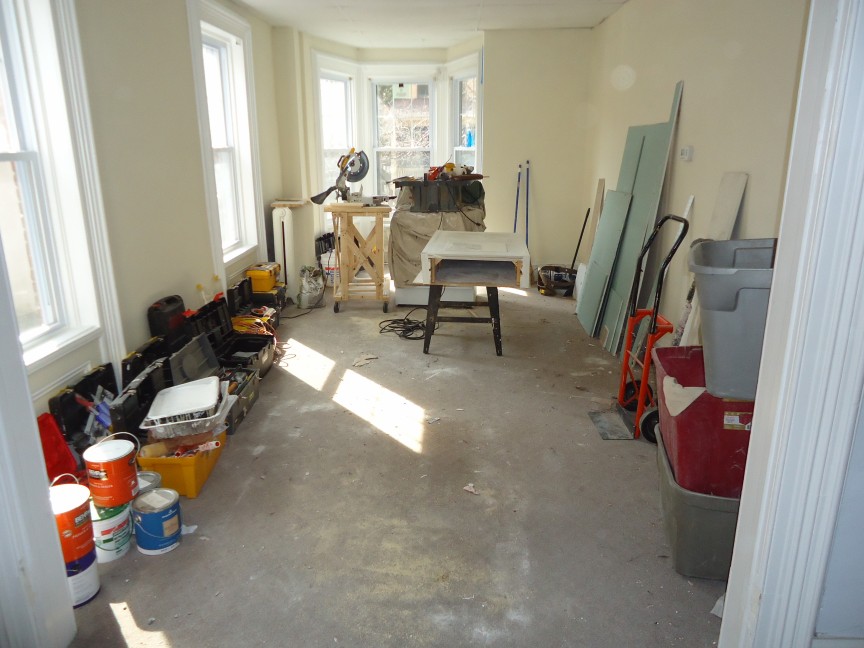 When renovating your home, it's important you take a step-by-step approach so you can focus on specific areas before putting it on the market.
To help you, today, we're going to cover the top 5 areas of your home that will help increase your home value and make you sell it for a higher profit.
Top 5 Home Renovations that Will Help Increase Your Home Value
To help you increase the revenue of your home, we recommend focusing on the following 5 areas:
1. Kitchen Renovation
The kitchen is one of the main focal features when renovating a house. In fact, it's a room that many people want to improve the most.
Many people tend to "ooh and ahh" in the kitchen. Before you do the work to make visitors become impressed by your kitchen, you must do your research and look at the price of other homes in the area.
Similarly, you should consider your budget for a kitchen renovation; on average, a typical renovation can cost between $5000-$75,000.
To renovate your kitchen, you should start with painting it; this is often the least expensive, and it will help you get an idea of how you will renovate the rest of your kitchen.
Following this, you should then swap your old appliances with ones that are energy-saving and are top of their range.
This is important as most new buyers look for features in their kitchen that could save them money.
Finally, you will want to update your countertops and cabinets to make them look more modern. To give you some inspiration on renovating your kitchen, check out our 5 amazing ideas.
2. Renovate Your Bathroom
Always renovate your bathroom or add a bathroom into your home. When looking at houses, bathrooms are another feature that many consider important.
Lucky for you, renovating your bathroom is often a lot easier than other rooms as they're smaller! Now you can do two things when it comes to renovating your bathroom.
First of all, you could convert an unused space like an under the stair closet or an additional room into a bathroom.
Second, you could renovate your existing bathroom to make it look more spacious.
When doing this, you will want to build in free-standing features like soap dishes, medicine cabinets, toilet roll holders and more, to fit in as much as possible.
Similarly, you might wish to change your ceiling light into a recessed light to make it look more spacious.
You must make sure your bathroom color is white or light. If you paint your bathroom dark, it will make it look small and claustrophobic.
Plants can also help brighten your bathroom up a bit and make it look sterile. You will also want to choose the right bathroom flooring and have ceramic, tile, or porcelain for your floor.
---
Read Also:
---
3. Finish Your Basement
If you own a home with a basement, then we definitely recommend spending some time on it. Basements increase home value because they have a large square footage space in your home.
Even if you don't have a basement, it's always a good idea to add one! On average finishing, a basement can cost between $18,400-$34,000.
When renovating your basement, you should always think about how you're going to decorate it.
You might want to add a home gym in there to increase the value. Similarly, you could make a game room which could make it appealing to a buyer of any age.
Alongside this, you could choose to make your basement a home theatre that can raise your home's value.
It's important when you renovate a basement that you carry out a moisture test. This type of test will help you detect if there is any mold or mildew.
To do this, it's best you conduct a calcium and humidity test. Based on the outcomes, you might want to find out local requirements before you renovate your basement.
4. Add a Deck or Patio to Your Outdoor Space
Since the pandemic, more families and homeowners are looking to participate in staycations or have parties in their homes.
Because of this, decking and patio outdoors are absolutely essential for most people when looking for a home.
The cost to add a deck in your garden can vary a great deal, and it depends on the size of the decking and the materials required.
Again, you may wish to consider having different levels of your patio space.
If you have different levels, it could add a unique contrast and make it look like your outdoors has more space.
Similarly, you could include a wrap around the deck if you've got a large garden space.
You might also wish to add a deck that is designed for lounging in the sun. These are flat decks that allow seats to be placed on them and provide a large entertainment area.
You might wish to also make your garden look unique, but you can easily do this yourself and save you money. To have an idea check out DIY ideas to make your garden look more beautiful.
5. Include Energy-Efficient Windows
As mentioned earlier, when people are looking for a home, they're most likely looking for somewhere they can save money and get more value from less.
Changing your windows to make them more energy-efficient, like from single panel to double glazed windows, can significantly reduce your energy and heating costs.
You might also want to change the shape of your windows to make more natural light come into each room, making your home more spacious.
Final Thoughts
If you're looking to raise the value of your home, it's often best you focus on renovating your kitchen, bathroom, outside area, basement, and including energy-efficient windows.
Before your dive right into your renovations, take some time to conduct research and see what others in your neighborhood are doing first.
If you need any help with renovations in Canada, Walker General Contractors are full of knowledge and are cost-effective.