Is a move to another state on your plan in the coming months? Well, a cross-country move can mark a thrilling step into your next big adventure.
Whether relocating for your dream home, love life, or career, traveling hundreds or thousands of miles across the country is a considerable undertaking.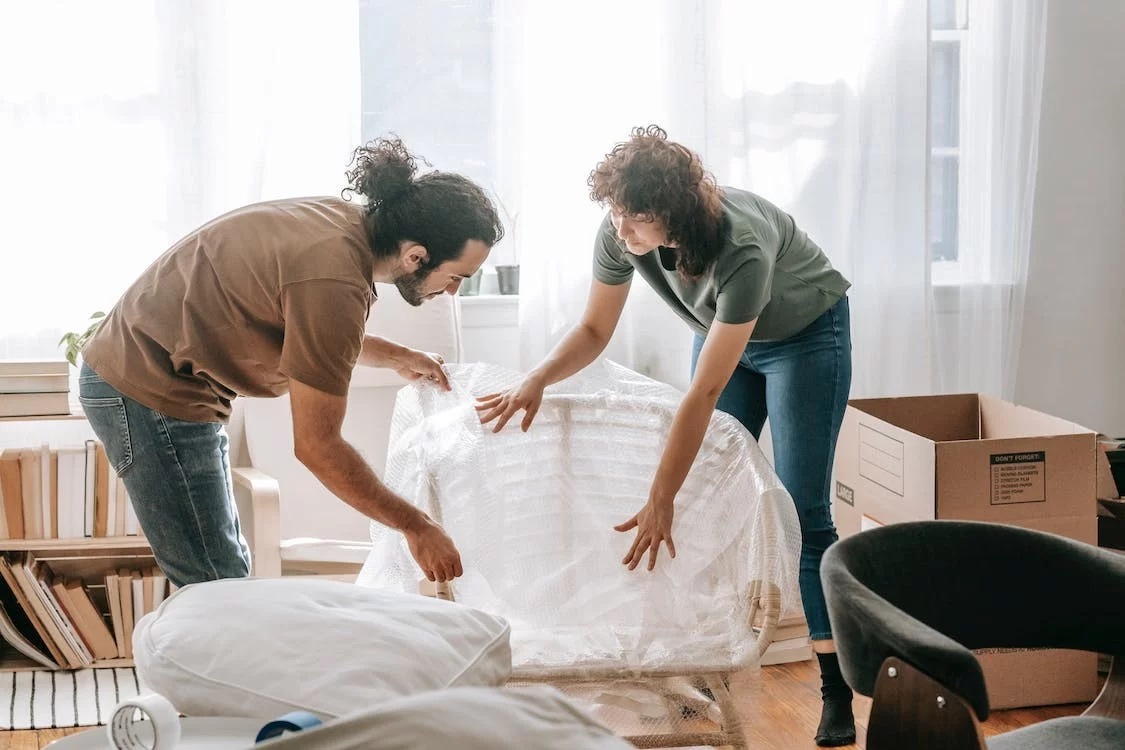 On the contrary, moving to a new place miles away is not something you can laugh about. Just the thought that so many things could go wrong during that intensely transitional phase is enough to send you into a state of stress and panic.
From coordinating moving day help to settling in the new area, how much finance you need to move, to changing address, countless things could go wrong.
As a result, moving cross-country can be a stressful process. But know that it doesn't have to be like this. So, what can you do to make it a smooth transition? Consider using moving cost calculators to get the ball rolling.
All you have to do is enter your moving info, which will tell you how much it should cost. Besides that, remember to look for professional movers who can help you shift smoothly.
But before moving ahead, you need to decide where you want to move to. Look for a place that caters to your requirements and improves your living standards.
For instance, if you're in your 50s or have elders in your family and are moving to a state like Utah, which is known for good neighborhood communities, you can consider moving to a 55 and older community in Utah. Living in such a place allows you to enjoy the nearby nature and socialize with others.
We've listed some valuable tips below to make your move as effortless and stress-free as possible.
1. Tick The Boxes
From looking for a moving company to sorting through your stuff, moving to a new place takes a lot of work and time. Hence, keeping a moving checklist can help you complete every task you need for your upcoming move when it needs to be done.
But what things should you check off your moving list before moving? Start by setting aside a folder where you can put all your move-related documents.
Besides that, start sorting out. Decide what you should keep, discard, and donate. Additionally, if you're moving from a rental, inform your landlord and figure out when you can have the security deposit back.
Moreover, start boxing up things you will only need after a while. Ensure to label all the boxes.
Not just that, notify the utility service providers and start closing the utility services at your current house.
---
Read Also:
---
2. Make The Decision: Truck rental vs. Moving container
While moving to another place, one of the crucial things you need to decide is whether to hire a truck rental or a moving container. Are you looking for a flexible solution for your DIY move? If yes, a truck rental might be a better fit for you.
Besides that, many truck rental companies offer pick-up and drop-off centers, making it easy to return the truck once you have used it.
With a truck rental, getting your vehicle to your new place can be easier and won't cost you extra. After all, all rental trucks are equipped with a ball socket that can go with a vehicle clip.
On the other hand, if you think driving a truck might be stressful, hiring a moving container can take this load off your shoulders. The moving container companies drop off the containers and allow you to load them.
After that, they pick up your containers and transport them to your new place, saving you from spending a single minute behind the wheel.
3. Have An Unpacking Plan
Once you get to your new home, your work doesn't end here; you must unpack. But remember, just like you must create a packing schedule to help you get everything packed; consequently, you should create a plan for unpacking.
This makes the process less stressful and more manageable for you. So, what should your unpacking plan look like?
You can start by ensuring the right boxes get into the correct rooms. While packing, label every box with its contents and the room where it belongs so that it gets easier for you while unpacking.
Moreover, unpack what you require first. Whichever room you unpack, look for the essential items first and place them in their positions.
Besides that, within every room, create a room plan so you know where you need to place furniture pieces and everything else you pull out of boxes. What if the idea of unpacking your entire house overwhelms you? Don't worry; consider focusing on one room at a time.
4. Pack A Moving Day Essentials Bag
When you're moving cross-country, you need to pack a moving day essentials bag to keep with you during the move.
Packing an essentials bag prevents you from searching through a hill of boxes looking for cleaning supplies, snacks, toiletries, and whatnot. Remember to label this bag as 'moving day' or 'essentials' to make it easy to remember.
But what should you include in this bag? Here's a list of moving essentials you should remember to add:
Medicines
Snacks
Chargers and devices
Change of clothes
Basic utensils
Essential documentation
Medicines
Toiletries
Children's belongings
Pack Like a Pro
You might have heard people saying you should pack yourself. But do you know why that is? You can pack however and whenever you want when you're packing yourself. This allows you to pack at your own pace, whether you want to pack for half an hour or eight hours straight. Besides that, it can also help you save money.
But it would help if you packed your things effectively. So, how can you pack like a professional? Start packing things that you use sparingly. These include photo albums, old tax documents, holiday decorations, etc.
Besides that, invest in quality packing material like bubble wrap, take, and boxes. You can also watch videos on YouTube to see how to properly back boxes.
Final Thoughts
If you also find it challenging to move to another place, check out these tips. Look at the practical tips mentioned above and see how you can make this journey smooth.