Moving to a new place is an exciting adventure, but it can also be overwhelming, particularly when time is not on your side.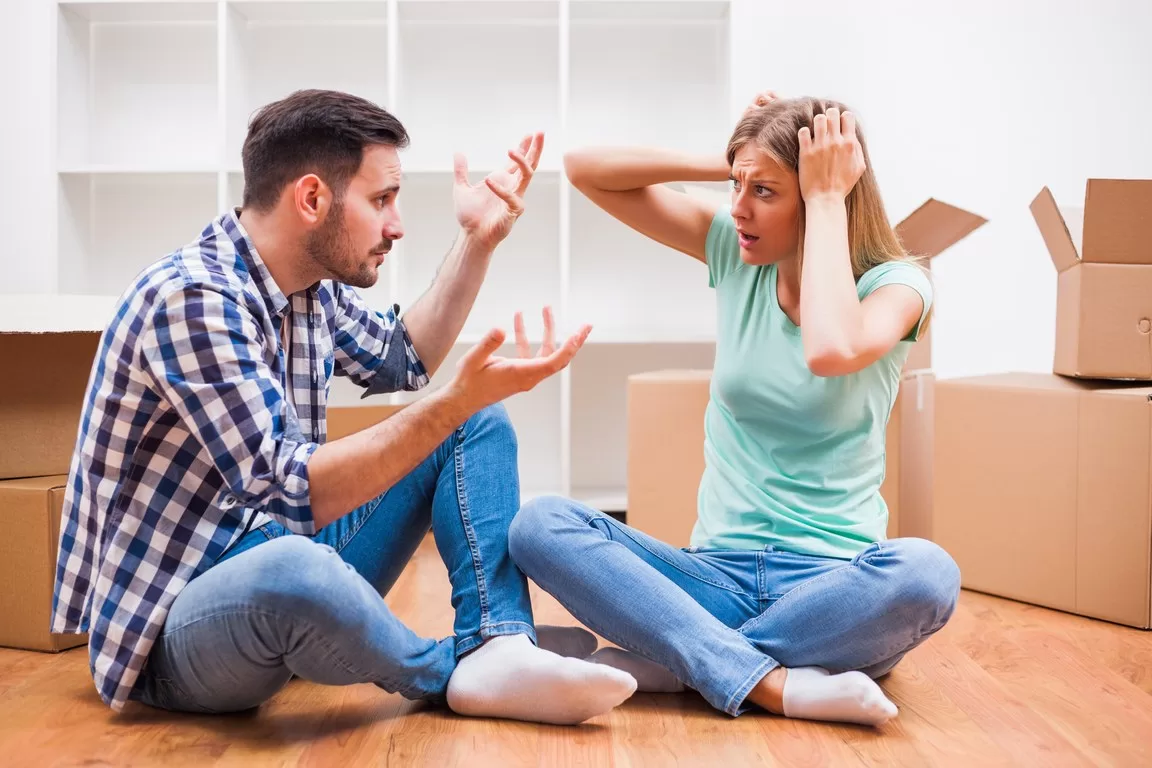 This article aims to provide you with invaluable tips and insights on how to move quickly and efficiently, even when faced with a tight schedule.
By following these practical suggestions, you can minimize stress, save time, and ensure a successful relocation.
Planning and Preparation
1. Assessing Your Timeline and Setting Realistic Goals
Moving on a tight schedule requires a realistic assessment of the time available. Take into account your work schedule, other commitments, and the distance to your new home. Set achievable goals based on the time frame you have, allowing for contingencies.
2. Creating a Detailed Moving Checklist
A well-organized moving checklist is your best friend when time is of the essence. Break down the tasks into manageable steps and prioritize them accordingly. A checklist will help you stay organized and ensure nothing important is overlooked.
3. Hiring Professional Movers vs. DIY Approach
Deciding whether to hire professional movers or tackle the move yourself depends on various factors such as budget, distance, and complexity. Weigh the pros and cons, considering your specific circumstances and the level of assistance you require.
Sorting and Decluttering
1. Evaluating Belongings and Determining What to Keep, Donate, or Discard
Before packing, take the time to declutter and streamline your belongings. Separate items into categories: keep, donate, or discard. Letting go of unnecessary items not only lightens the load but also saves time during the packing process.
2. Organizing Belongings by Category or Room
To make unpacking easier, organize your belongings by category or room. Clearly label boxes and consider color-coding for added efficiency. This way, you can quickly locate items when you arrive at your new home.
---
Read Also :
---
3. Utilizing Storage Solutions for Temporary or Long-Term Use
If you're downsizing or need to store some items temporarily, consider renting a storage unit. This allows you to declutter your current space while keeping your belongings safe and accessible until you're ready to retrieve them.
Packing Strategies
1. Gathering Necessary Packing Supplies
Stock up on essential packing supplies in advance. This includes sturdy boxes, bubble wrap, packing tape, markers, and protective covers. Having all the supplies readily available will prevent unnecessary delays during the packing process.
2. Efficiently Labeling Boxes for Easy Unpacking
Labeling is key to a smooth move. Clearly mark each box with the room it belongs to and a brief description of its contents. This simple step will save you valuable time and effort when unpacking in your new home.
3. Tips for Packing Fragile and Valuable Items
To ensure the safety of delicate and valuable items, invest extra care in their packaging. Wrap breakables in bubble wrap or packing paper, and consider using specialized boxes or containers designed for fragile objects. Don't forget to label them as "fragile" for proper handling.
Efficient Packing Techniques
1. Utilizing Space-Saving Packing Methods
When packing, maximize space by using efficient techniques. Roll clothes instead of folding them, utilize empty spaces inside shoes or appliances, and consider vacuum-sealing items like blankets and pillows. This will help you optimize the available packing space.
2. Maximizing the Use of Suitcases and Bags
Suitcases and bags are often underutilized during a move. Instead of leaving them empty, use them to pack clothes, linens, or other soft items. They are easy to transport and can save you from having to pack additional boxes.
3. Packing an Essential Items Box for Immediate Needs
Designate a box for essential items that you'll need immediately upon arrival. This box should contain toiletries, a change of clothes, important documents, basic kitchen supplies, and any other necessities. Keep it easily accessible for quick access.
Managing Utilities and Address Changes
1. Contacting Utility Providers for Disconnection and Connection
Ensure a smooth transition by contacting utility providers well in advance. Arrange for disconnection at your current address and schedule a connection at your new home. This will help you avoid any unnecessary delays or service interruptions.
2. Updating Your Address with Important Institutions and Contacts
Notify important institutions and contacts about your address change. This includes banks, government agencies, healthcare providers, subscriptions, and friends/family. Update your address online when possible or fill out the necessary forms promptly.
3. Forwarding Mail and Redirecting Packages
To avoid missing important mail or packages, set up mail forwarding with your local postal service. Additionally, inform important contacts, such as friends or family, about your new address to ensure any packages or mail sent to your old address can be redirected.
Logistics and Transportation
1. Choosing the Most Suitable Transportation Method
Consider the distance, volume of belongings, and your budget when choosing a transportation method. If you're moving locally, renting a moving truck might be more cost-effective. For long-distance moves, hiring a moving company with experience in time-sensitive relocations can be a wise choice.
2. Renting a Moving Truck or Hiring a Moving Company
If you decide to handle the move yourself, ensure you have the appropriate license, insurance, and a valid driver's license. However, if you prefer a hassle-free experience and professional assistance, Native Van Lines offers a range of moving services tailored to meet your specific needs.
Their experienced team can handle everything from packing and loading to transportation and unloading, allowing you to focus on other important aspects of your move.
3. Ensuring Proper Insurance Coverage
During a move, accidents can happen. Make sure your belongings are protected by reviewing your insurance coverage. Check if your homeowner's or renter's insurance policy extends to the moving process. If not, consider purchasing additional insurance for added peace of mind.
Enlisting Help and Delegating Tasks
1. Asking Friends and Family for Assistance
Moving on a tight schedule often requires additional help. Reach out to friends and family, and kindly request their assistance. Assign specific tasks to each person, such as packing, loading, or organizing. Their support will significantly speed up the process.
2. Hiring Professional Cleaners or Organizers
If time is limited, consider hiring professional cleaners or organizers to help with specific aspects of the move. They can take care of tasks such as cleaning your old home or organizing your belongings in your new space. This allows you to focus on other essential matters.
3. Delegating Responsibilities to Ensure a Smooth Move
Divide responsibilities among the people involved in the move. Clearly communicate tasks and expectations, ensuring everyone understands their role. Delegating responsibilities reduces your workload and ensures that everything is done efficiently.
Time-Saving Techniques
1. Creating a Detailed Floor Plan for Efficient Furniture Arrangement
Before moving, create a detailed floor plan for your new home. Measure the dimensions of each room and plan where your furniture will go. This will save time and energy when unloading and arranging furniture in your new space.
2. Streamlining the Unpacking Process Through Strategic Labeling
Efficient unpacking starts with strategic labeling. Use your previously labeled boxes to prioritize unpacking based on urgency and necessity. Start with essential rooms like the kitchen and bedroom, ensuring that your daily essentials are readily accessible.
3. Setting Up Essential Services and Utilities in Advance
To avoid delays in settling into your new home, schedule essential services and utilities to be connected before your arrival. Arrange for electricity, water, internet, and any other necessary services to be activated in advance.
Coping with Stress and Staying Organized
1. Effective Stress Management Techniques During a Tight Move
Moving on a tight schedule can be stressful, but there are strategies to help you cope. Take breaks, practice deep breathing, engage in physical activity, and seek support from friends or family. Remember to prioritize self-care throughout the moving process.
2. Maintaining a Moving Journal and Keeping Important Documents in Order
Keep a moving journal to track tasks, deadlines, and important information. This will help you stay organized and ensure that nothing falls through the cracks. Keep all essential documents, such as lease agreements or contracts, in a secure and easily accessible folder.
3. Prioritizing Self-Care Amidst the Chaos of Moving
Moving can be physically and emotionally draining, so it's crucial to prioritize self-care. Get enough sleep, eat well, and make time for activities that relax and rejuvenate you. Taking care of yourself will help you stay focused and energized throughout the moving process.
Tips for a Smooth Moving Day
1. Finalizing Packing and Ensuring Everything Is Ready
On the day of the move, ensure that all packing is complete and nothing is left behind. Double-check each room, closet, and cabinet to ensure nothing is forgotten. Properly seal and label the last few boxes, ensuring they are ready to be loaded onto the moving truck.
2. Communicating with Movers or Volunteers Effectively
If you've hired professional movers or enlisted the help of friends and family, effective communication is key. Clearly communicate the plan, any specific instructions, and your expectations. This will help everyone work together smoothly and efficiently.
3. Keeping Important Documents and Valuables Secure
During the chaos of moving, it's easy for important documents and valuables to get misplaced. Keep them in a secure and easily identifiable location, such as a lockable box or a dedicated bag. This way, you can keep them with you at all times and minimize the risk of loss.
Unpacking and Settling In
1. Unpacking Essentials and Prioritizing Rooms
Start by unpacking the essentials you packed in the "Immediate Needs" box. Focus on rooms like the kitchen, bathroom, and bedroom, ensuring you have the necessities for daily living. Once these key areas are set up, you can move on to other rooms at your own pace.
2. Setting Up Utilities and Connecting Appliances
Upon arrival at your new home, prioritize setting up utilities such as electricity, water, and gas. Once the essential services are connected, focus on connecting and arranging your appliances. This ensures you can quickly resume your daily routines.
3. Making Your New Space Feel Like Home
Take the time to personalize your new space and make it feel like home. Unpack sentimental items, hang up artwork, and arrange furniture to create a welcoming atmosphere. Adding personal touches will help you settle in and adjust to your new surroundings.
FAQs
What should I do if I have less than a week to move?
Moving on a short timeline requires efficient planning. Start by creating a detailed checklist, prioritizing essential tasks, and seeking assistance from friends or professional movers.
Is it better to hire professional movers or do it myself?
The decision depends on factors like your budget, the distance of the move, and complexity. Hiring professional movers can save time and effort, but doing it yourself can be more cost-effective if you have the resources and support.
How can I minimize the stress of moving on a tight schedule?
Practice effective stress management techniques, take breaks, seek support, and prioritize self-care. Stay organized, create a moving journal, and maintain a positive mindset throughout the process.
What are some strategies for packing and unpacking efficiently?
Use strategic labeling, pack essential items separately, and prioritize unpacking based on necessity. Keep an inventory, declutter before packing, and utilize space-saving techniques.
How far in advance should I notify utility providers and change my address?
Contact utility providers and initiate address changes as early as possible. Ideally, do this a few weeks before the move to ensure seamless transitions and avoid service interruptions.
Find Your Swift Move Success!
Moving on a tight schedule may seem daunting, but by implementing these tips and strategies, you can turn it into a successful and efficient endeavor.
Remember, a well-organized plan, effective communication, and prioritizing your well-being are the keys to making your move swift and smooth. Embrace the adventure, and enjoy settling into your new home