Are you moving to a new home? The thought of unpacking almost certainly dampens the excitement of starting life in a new house.
Whether you forgot to label your boxes or keep putting off the unpacking, we are the last ones to judge.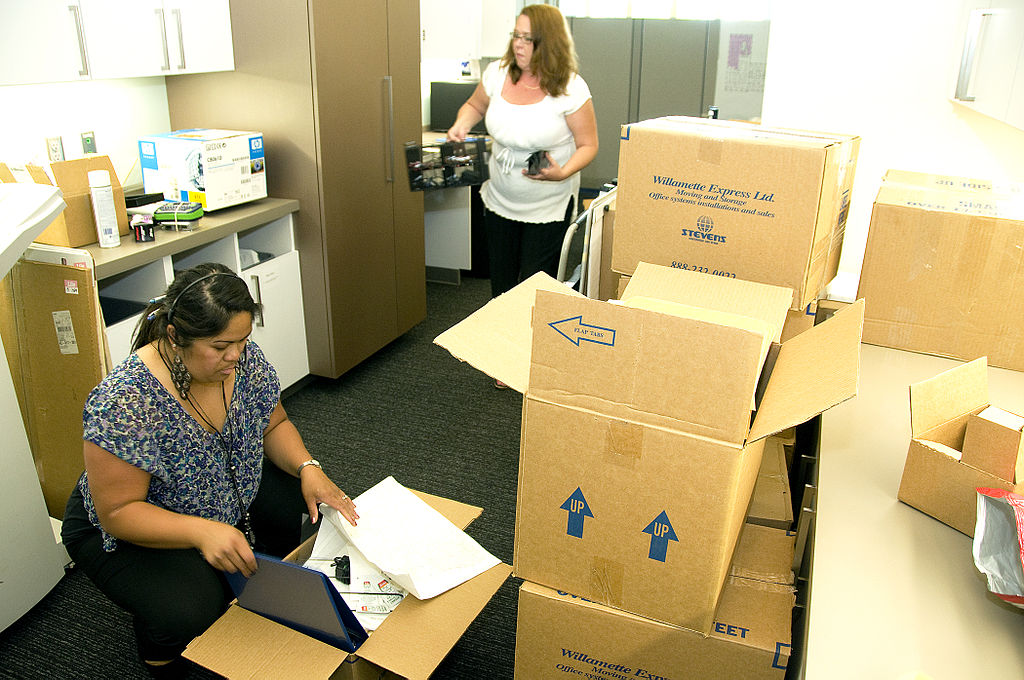 Moving houses is hectic enough without having to figure out where everything goes. However, you can rarely go wrong with a little prior planning.
We have compiled some handy tips to get those items out of your boxes and into your living space. Keep reading to find out more.
Take Pictures
Pictures are your right-hand soldier when it comes to unpacking, and we are not talking about selfies for the gram.
Are you worried that you may not achieve the organizational style you had in your previous house? Take out your phone and take those pictures before you move anything.
Be sure to record areas like your workstation, kitchen drawers, bookshelves, and other areas that might take a lot of time to organize.
Once you are settled in your new home, it won't be difficult to recreate the same styles. Also, the thought that you have a point of reference makes it easier to stop procrastinating.
You can finally get your new home up and running in no time. You can also find some essential organization tips on a long distance moving company site.
Go All Out with the Labels
Labeling all your boxes is an excellent way to know where everything is. This way, you don't have to open all the boxes searching for one item.
Now, imagine this, you have tens of boxes labeled with the same white tape. How long do you think it will take you to find the one with your fine china?
The fact that you cannot tell any of them apart can also discourage you from starting to unpack.
Here's an excellent idea. Design a color-coded key for your boxes, and be sure to write it down.
You will need various colors or designs of tapes for this. Once you have assigned each color to an item or similar items, you can begin packing them in that order.
This makes it so much easier to unpack since you can easily see what boxes contain what without having to turn them around or open them.
---
Read Also:
---
Moving Day Essentials
It's okay to be overambitious and expect that you will move and unpack all in one day. We believe in you.
However, your goals may not be realistic, considering the time it takes to get settled and the fatigue.
You'll probably want to sleep the exhaustion off and get started the next day. That is where your moving day essentials come in handy.
If you pack all your clothes and everyday essentials with the rest of your household items, finding a pair of bedding or your pajamas is going to be a nightmare.
Again, planning goes a long way. Put everything you need to use every morning or night in one box and label it accordingly.
Now even if you don't have time to unpack, you can settle in nicely. Be sure to include a phone charger, change of clothes, prescriptions, toiletries, and a few utensils.
Develop an Unpacking System
Don't just open any box and start moving room to room, looking for the right space for the items inside.
That is a sure way to overwork yourself even before you get anything significant done. Instead, plan what order you would like to use when unpacking.
We always recommend starting with the kitchen, mostly because you have to eat. You can start with the essentials if there are too many items to unpack.
Move on to the bedrooms and then the bathrooms. Making sure you do a thorough job can save you from having to organize the same room twice.
Once you are done, you can assemble and organize furniture. Areas like the basement, attic, and garage should be last to unpack since you most probably won't need them in a rush.
It may help to envision how you want every room before you start to unpack. This way, you can save a lot of time that would have otherwise gone into arranging and rearranging items.
Moving into a new space and unpacking is no mean feat. But however you choose to do it, be sure to enjoy every bit of it.
You certainly do not have to do it all at once. In fact, you can do it over your first week or two. Just create a realistic schedule to make sure you get everything done in the end.