Tricks from a Roofer
There are many things that roofers wish that you knew before they started working on your roof. Some of these things are simple and easy for you to do, but all are necessary for the roofer to do their job correctly. Your roofer will be happier, and they will be able to do a better job for you.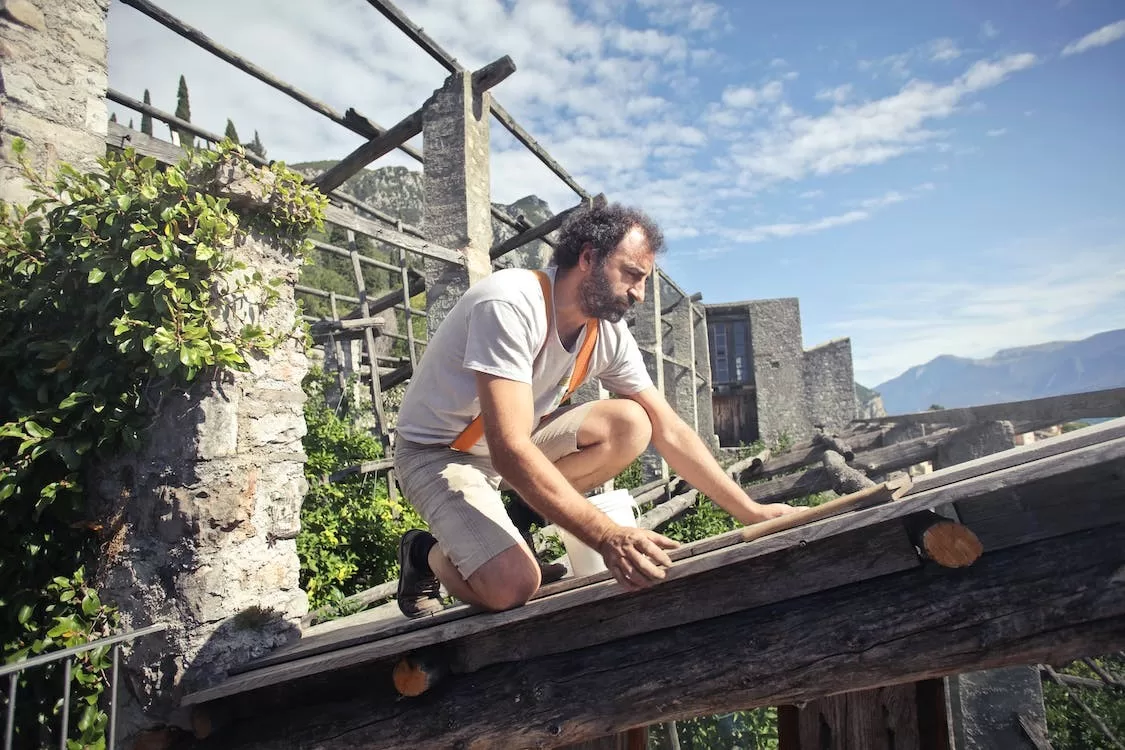 You want to make sure that the first thing you do is hire a reputable roofer. You can call or visit Roof Fix Houston and they can help you to fix your roof. You can find other roofers by doing some research online. You can also contact the Better Business Bureau and your attorney general's office.
This article will tell you some of those things that your roofer wished you knew before they started. It will help you to prepare your home for the new roof and the cleanup afterward. This will help your roofer to do a better job for you and to clean up better around your home.
Tips from Your Roofer
1. Mow Your Lawn Before the Roofer Arrives
The people who are doing your roof will lay tarps around your yard before they start. When they finish, they will use tools that will help to pick up all the nails that have fallen from the roof and fallen off the tarp.
It would help them immensely if you mowed your yard before they arrived to make this work go easier. Since they are working quickly, they will throw all the debris from the roof, and it will go everywhere. Mowing your lawn beforehand will help the cleanup efforts afterward.
---
Read Also:
---
2. Longer Lasting Materials
When you have your roof redone, you never want to do it again. If you use longer-lasting materials, you will not have to do it for a long time. It might cost you a little more, to begin with, but you will be saving more in the long run.
Materials such as metal or slate might be the best for you. Metal and slate roofs are also more eco-friendly and can protect your home through even the worst of storms: https://www.architecturaldigest.com/reviews/home-improvement/six-eco-friendly-roof-designs. They also allow water to flow more easily from the rooftop.
3. There Are Ways to Cut Costs
Some ways to cut costs are to use materials from last year. The materials are of the same quality as the newer ones, they are just from the previous year.
Roofing materials are not like clothing, they don't go out of style from one year to the next. Another way to save some money is to be flexible about scheduling – the roofing company might cut you a deal if you agree to be flexible.
4. Get More Than One Quote
You want to make sure that you do not go with the first company that you find. Get quotes from several companies so that you can get the best deal. You also need to remember that the lowest quote is not always the best quote.
You should get at least three quotes before you choose one. The first quote that you got might still be the best one, but you still want to check things out.
5. Spring is the Busiest Season
Unless it is an extreme emergency, try to call your roofer in the summer or fall for estimates. If you call in the springtime, you might have to wait several weeks just to get an estimate.
This is really important if you are using home insurance to pay for your roof. This will give the company enough time to settle all the insurance issues before they start.
6. Your Landscaping May Be Damaged
If the company is a professional company, they will do what they can to protect your landscaping, but sometimes damage will occur. Ladders and tarps will go everywhere, and they will do their best to protect things, but things happen.
If you happen to have something that you want special care to be taken, mention it to the roofer and they will take care. They do not want anything to happen to your landscaping any more than you do.
7. Staples are Illegal in Some Areas
Your roofer will probably use nails instead of staples unless you have a preference. If you would like to have staples instead, you have to check the laws in your area because they may not be legal.
See here to see why staples may be illegal. Even if they are legal, the roofing company usually prefers nails and nail guns because they get a better and more secure fit with them.
8. Climate Should Dictate Your Material
If you live in a hot area, you should not use asphalt shingles, they will not last long and they will keep your house too warm. In these areas, you would be better off having metal roofs or slate roofs.
If you live in a cooler area, most materials will be good for your home. Some people would love to have wood shingles, but you should talk to your roofing contractor about them because they are susceptible to fire and mold.
It is doable, but you want to be careful about what area of the country you are living in.
9. Roofers Shouldn't Work in Extreme Heat
This should be obvious to you, but your roofing company should not be working in extreme heat. If the temperature is above 90 degrees, or the humidity is high, they shouldn't be out there.
You should understand this when you see that the roofers are not on the roof in these conditions. You don't want them to get overheated and have health issues.
10. Roofing is a Job for Professionals
You shouldn't do any roofing work on your own – it should be left to the professionals. The biggest reasons are the safety concerns that go along with working on the roof.
It isn't the safest for anyone to be on a roof, and people have fallen from the roof and been seriously injured – or worse. You could do a simple repair, but you should be aware that it is not safe for you to do so.
Conclusion
There are many things that your roofer wants you to know before they begin to work on your roof. Some are safety concerns, while others are just things that you can do to be nice to your roofer. All of them will help your roofer in the long run.