An attractive-looking home is all about great interior decor, external decor, and timely maintenance that should take place from time to time!
One of the most critical areas of maintenance in your entire house is your rooftop. Simply put, roof repair needs to be undertaken with great precision and care.
When you have a well-maintained and sturdy roof, you can have a secure stay as well. Leaking roofs are often a problem. It often makes your possessions get moist and soggy.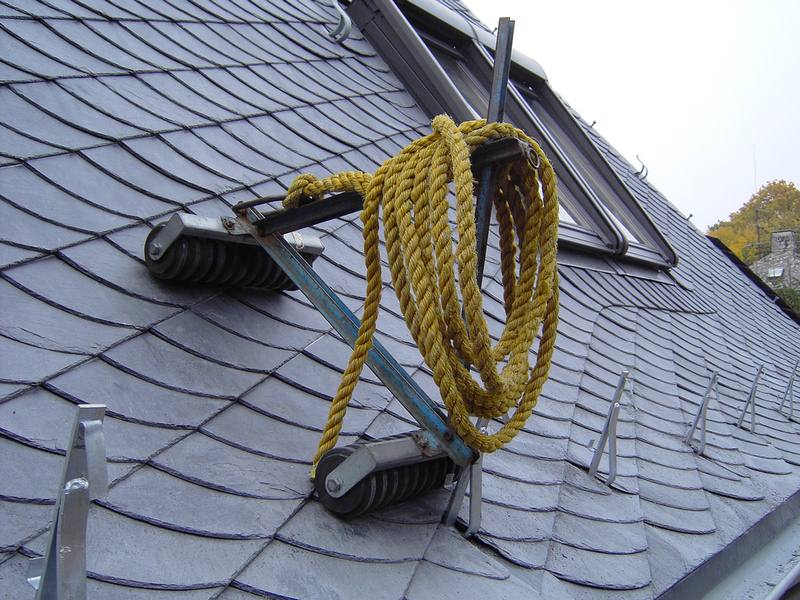 Signs That You Need Roofing Maintenance Work
Today, most people opt-in for professional roof repair and replacement. Even if you have a basic idea and can do it yourself; still, it is always better to seek professional assistance from roofing companies.
The online world has the best service providers listed. When you search, you can select from multiple options. Reach out and join hands with the one that caters to your requirements and budget capacity.
---
Read Also:
---
The Importance of Roof Repair
Generally, it is essential for your roof to stay all dry all day. And additionally, it also withstands climatic and other weather ravages. There's hail, wind, snow, and rain. Sometimes, extreme cold and heat too cause damage to the root structure and result in debris accumulation. All these factors can make a roof to deteriorate quicker than it should.
And there's a high chance of that taking place when you don't carry out the regular and strict instructions. Also, it is essential to search and listen to the guidelines of a roofing expert, who can guide you on ways to take care of the roof. Always opt-in for replacements or repair when the expert gives a green signal.
Never Overlook the Minute Issues
Most people think that it's ok to ignore the minor roof issues that keep happening from time to time! No small and petty issues should be avoided. Sometimes, it just takes a small issue to become something big and flare up.
So, before a small issue becomes a disaster, it's a smart call to address the issue right at the start. Here are a few signs that your roof needs either a repair or replacement.
You Have Access to Cracked, Curled, and Missing Shingles
If you get to see it, observe the shingles closely. Are the shingles curled up? If yes, then it needs your close attention. Even cracked shingles need your attention. Also, keep an eye out for the missing shingles. It is a good sign that your rooftop requires some or other repairs.
When You Get to Locate Shingle Granules Inside a Gutter
Have you seen anything that is very similar to black sand in the gutters? If yes, it could be one of the telling signs that your roof requires some repair and professional assistance. Chances are you need to replace the existing one with a brand-new roofing structure. But until you get time to do that, temporary repairs can support you temporarily.
There are Wear and Tear Close to the Roof Objects
Check out the areas that are close to the vent pipes, chimneys, and several other objects. These are the ones that can get worn first. Go ahead and take a very close look at these places to find out if there are any wear and tear.
If you can detect any, get it checked by a roofing company. For starters, if you can opt-in for minor roof repairs to fix the leaks.
You Can Also Examine the Attic
Have you been avoiding your attic for a while? If yes, then restart the process. If there has been a weather calamity such as a heavy downpour, go and check the attic. There can be traces of water.
This water accumulation can get looked upon as leaking which can't have yet made it to the ceiling. If you come across water, it might be possible that you require flashing repair. Make it a point to search for very light peeking. If you see that light's coming in, know that even water can.
Take Note of the Sagging Rafters
As you still are examining the attic, make it a point to explore the rafters. Do you them sagging? If yes, then that's one visible mark of the moisture leaking inside the attic from your roof. The sooner you get it checked with a roofing company, the better.
The Wall and Ceiling Stains
Have you detected ceiling stains? If yes, then get your roof checked by a professional at the earliest. Specific leaks aren't very huge. You could be just a small dot of a stain. But you need to look into it and address the issue at hand before it becomes out of control.
Peeling Paint and Blistering
Once the installation gets completed, your rooftop needs to be ventilated well. When you have a roof with very low-quality ventilation, it will give rise to humidity and moisture to develop close to the roofline. And it results in the paint peeling off. Hence, if you notice any signs of peeling paint close to your roofline, you need to get in touch with the best roofing company close to your area and get this sorted.
Should You Decide to Replace or Repair Your Roof?
The new-age homeowners usually find themselves questioning how to realize whether they need to roof replacement or just a minor repair. It is true that there are a few basic types of maintenance and repair work that can get executed to sustain the roofing system in proper working order.
However, when it comes to any huge roof repair concerns, generally there is a huge issue for a replacement to take place. Hence, any serious damage or new-age roof aging is usually the real concern for any replacement project.
However, the real decision of whether you need a temporary repair or a long-term replacement depends on the condition of your roof structure. And there is no one size fits all. Hence, it is always a smart call to get a roofing company to act and decide the course of action. However, if you notice the signs mentioned above, it indicates you need to start your roof maintenance work.