Perfumes are a reflection of one's personality and can make or break an impression. The market today is flooded with a plethora of perfumes for men to choose from. With so many options available, it can be overwhelming to select the best fragrance that suits one's style and taste.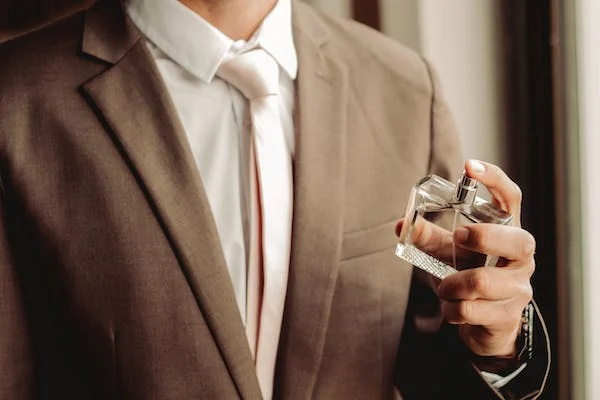 The perfect scent should not only enhance one's image but also evoke emotions and leave an impact on others.  Therefore, it is crucial to invest in a high-quality perfume that aligns with one's lifestyle and preferences.
The best perfumes for men typically feature strong base notes such as musk, leather, or wood combined with top notes of citrus or spices. Popular options for best perfume for men include Creed Aventus, Chanel Bleu de Chanel, and Dior Sauvage.
It's important to keep in mind that fragrance is a personal choice, and what works for one man may not work for another.
Understand Fragrance Categories
It's critical to comprehend the several fragrance classifications before you begin your hunt for the ideal fragrance. The four basic groups of fragrances are floral, oriental, fresh, and woody.
Oriental scents are warm and spicy, whereas floral scents are often delicate and feminine. Whereas woody scents are warm and earthy, fresh scents are airy and zesty.
Choose Your Scent
Choosing the right scent can make a significant difference in a man's overall appearance and confidence. With so many options available, it can be challenging to determine which perfume will best suit your needs.
When selecting a fragrance, consider your personal style and the occasion for which you will be wearing it. Look for scents that complement your natural body odor and enhance it rather than overpower it.
Testing perfumes on your skin can also be helpful in finding the right scent for you. Remember that a good perfume should be long-lasting and not too strong. Choose your scent wisely, and it will become a signature of your personality.
Test the Fragrance
Before you make a final decision, it's important to test the fragrance. Fragrances can smell different on different people, so it's important to test the fragrance on your skin.
Apply a small amount of the fragrance to your wrist and let it sit for a few hours. This will give you a chance to see how the fragrance smells on your skin and how long it lasts.
Consider the Strength of the Fragrance
The strength of a fragrance can vary, and it's important to consider the strength when choosing a fragrance. Fragrances can be categorized as eau de cologne, eau de toilette, and eau de parfum.
Eau de cologne is the lightest and has the lowest concentration of fragrance oils, while Eau de parfum is the strongest and has the highest concentration of fragrance oils. Eau de toilette is in the middle and has a moderate concentration of fragrance oils.
Consider the Season
The season can also play a role in choosing the right fragrance. In the warmer months, lighter and fresher fragrances are typically more appropriate, while in the colder months, warmer and spicier fragrances are more appropriate. However, this is not a hard and fast rule, and you should choose a fragrance that you enjoy wearing.
Consider Your Skin Type
Your skin type can also affect how a fragrance smells on you. If you have dry skin, the fragrance may not last as long, and you may need to reapply it throughout the day.
If you have oily skin, the fragrance may last longer, but it may also be more intense. It's important to test the fragrance on your skin to see how it reacts.