Whether you're moving into your first ever home or simply moving into something new, that new home is super exciting.
Now you have the chance to start afresh, somewhere new, and make it yours. It is a wonderful feeling moving into that new home – even if the moving process isn't that nice!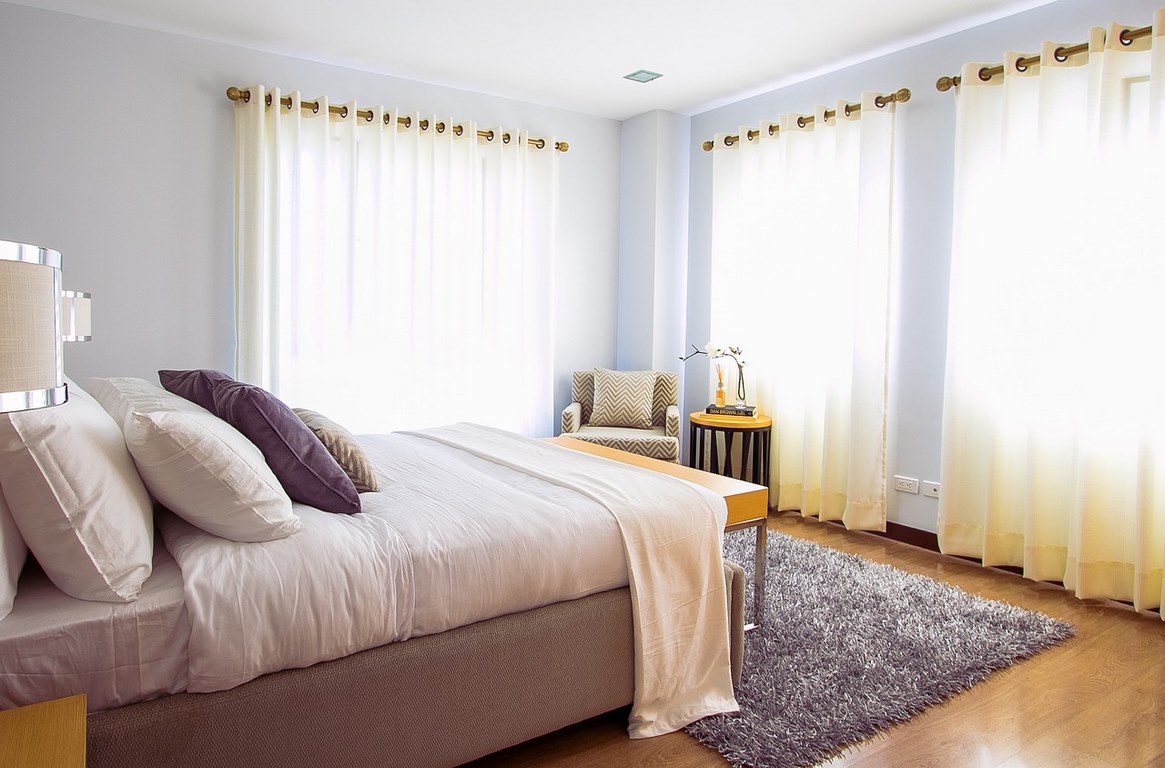 To make things a little easier for you, we've compiled this list of nine things you'll need to get for your new home.
Some you may be bringing already from your previous home but most will need to be brand new installations for your new place.
Curtains or Blinds
Most homes, whether old or new, won't come with drapes, curtains, or blinds installed. If you're lucky and a previous owner has left you some drapes – and you happen to like them – then you won't need to worry.
But, for the most part, purchasing window shades should be one of the first things new homeowners looking to do.
All windows are different sizes, too, so you likely won't be able to fit your old blinds in your new home.
We recommend visiting your local store or browsing online with your new window measurements before making the move.
A Comfy Sofa
Every home needs a comfy space. Let's face it the sofa becomes your home base! The focal point of the living room, the gathering space for friends and family, the fall asleep on a Friday night spot!
Sofas become very important, which is why you should get the best one you can. They can be quite expensive, but with varying promotion codes available online you should be able to find a great deal on a new sofa.
Combine this with a 0% finance deal or a b2uy now, pay later" finance plan and you'll be able to sit comfortably for an extremely reasonable price.
---
Read Also:
---
Lighting and Lampshades
Along with drapes, this is another one that many first-time buyers forget. When you move into a new place it's almost guaranteed you will walk in to discover undecorated bulbs hanging from ceiling fittings with no lampshades.
This makes a home feel less homely or a little empty. When you move – or better still, before you do – check out how many bulbs need lampshades and find some that suit your style.
You may also want to consider free-standing lamps or bedside lamps to elevate the lighting in a room.
Security Gadgets
You've just purchased a new home so we think you should definitely want to protect it. It's become a lot easier to protect your home these days, with a range of security gadgets available online.
You don't need a full team to come round and install these items for you but instead can fit them all yourself with minimal fuss.
We're talking about cameras that link to your phone via 4G, doorbells that allow you to see who is at the door, or remotely controllable smart locks.
All of these great little gadgets can help you feel completely safe in your new space.
Kitchen Essentials
Of course, every home has a kitchen, and every kitchen needs certain essentials. Assuming you have a stove, oven, microwave and fridge-freezer in your home already, you might want to think about the other tools and gadgets most kitchens have.
For example, do you have a kettle or coffee machine? A selection of pots and pans? A decent knife and a chopping board?
Basically, you don't want to find yourself cooking a meal on Saturday night only to discover you don't own any of the necessary tools!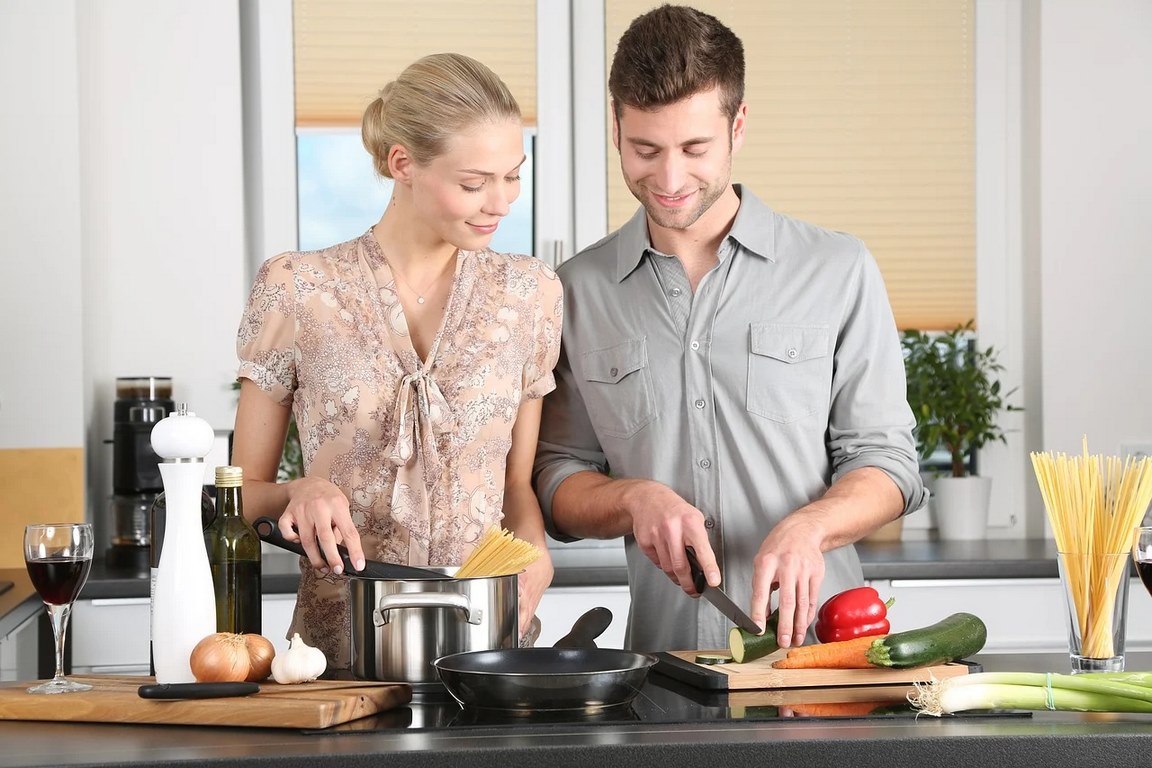 Wi-Fi
This one trips a lot of people up. Moving into a new home means new Wi-Fi and phone lines.
You can't simply drag your old Wi-Fi box over to your new place and plug it in, it won't work! Many of us end up spending the first three weeks in our new homes with no internet connectivity other than our mobiles.
Top tip: enquire about the phone line and broadband provider before you move in. You may be able to purchase a new broadband package and be ready to have it installed or set up on moving day or shortly after.
This way you won't end up spending weeks streaming Netflix to your phone!
Cleaning Products
If you're anything like us, you'll want your home to be kept as clean and tidy as possible, for as long as possible!
That cannot be achieved without some good quality cleaning products. Use this opportunity to buy new sponges, new products, new bowls, and a new mop.
Having all fresh cleaning utensils will make cleaning your new home seem effective and, frankly, worth it.
Also, if you're buying a previously-owned home, you might feel like giving it a once over before moving your furniture in any way.
Bed and Bedding
We've discussed sofas, so now let's talk beds! If you're getting your very first home, then this is a given.
Even if you're moving from one home to another, you might still want to consider a new bed. Beds often have to be taken apart to get them out of the bedroom, and then put back together in the new one.
Some older bed frames don't like this and end up squeaky or wonky forever. Plus, the style might not match your new room!
A new bed with a new mattress and bedding is a great feeling, one that will truly elevate that "new home" feel.
Ample Storage
Finally, let's talk about storage. You're moving into a new home and you're bringing all these new things we've told you to bring.
You now need to make sure you've got space to store them all! Each home will have different kitchen storage, built-in wardrobes, or other storage solutions.
Making sure you top that up with essential drawers, cabinets, and shelving means your home can be full of things you love but also neat and tidy.
These nine items (or sets of items) should get you set for the first days and weeks in your new home.
Over time, you'll acquire more things, maybe some luxuries, extra gadgets, even more people! But, we hope this list is enough tips to get you feeling comfortable in your new home as quickly as possible. Oh, and, good luck with the move!