Giving your home a makeover can be a beautiful thing. From choosing a different color for your walls to adding little details to your backyard, your home will look a lot more refreshed.
Sometimes it is truly nice to get that wow reaction when your guests come to visit. If this is what you are aiming for, read through these 9 house makeover tips.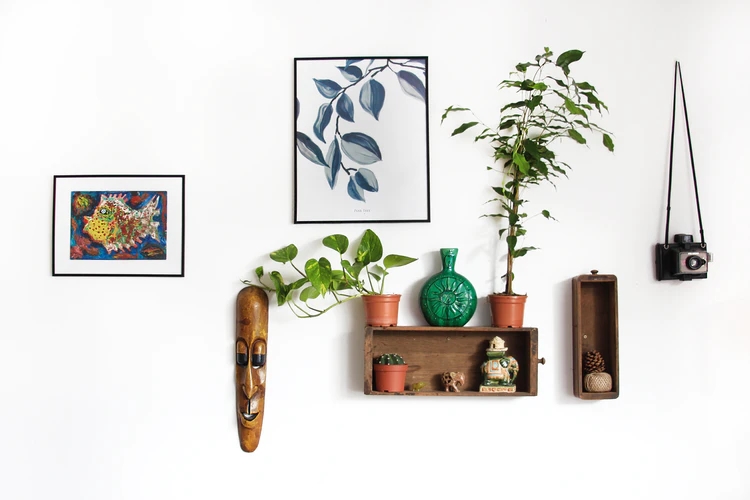 1. Renovate your Outdoor Area
What is the first thing that your guests see when they come to visit? It is, of course, your outdoor area.
So, if you want that wow effect from the very beginning, make sure to renovate your outdoor area.
You can create your own mini garden, put some nice chairs and tables, or tile up the porch area so that it looks more luxurious.
Even if your outdoor area is small, you can still put some plants and nice lighting to make it more beautiful.
This area is just as important as the inside, and can truly make your home pop when renovated nicely.
2. Add a Pergola
Pergolas can make the outside of your home look very nice. They can make it look refreshed, new and can create a really nice space to hang out with your friends and family.
Moreover, if you opt for an adjustable Louvered pergola, you will be able to protect yourself from the rain and heat, while still allowing light and air.
This is something that your guests will surely enjoy as well. So, it is practical, it is pretty, and it will make your home look like in the movies!
3. Paint your Walls
Even though it sounds very simple, painting your walls can make a major difference when it comes to your house aesthetic.
You can opt for a bold color, a pastel, or anything else that will go with your furniture.
Do not be afraid to choose something totally out of your comfort zone. Combine different textures and tones to get a modern, and yet very unique feel.
Of course, if you are not too familiar with painting walls, make sure to book a professional painting service.
They will get the job done fast and right and in no time, your guests will surely be impressed!
4. Transform Your Attic into a Closet
In most houses, the attic is the place where all the old junk goes. But there is really no reason why you would not use this space for something different.
Why not transform your attic into a closet? First of all, this will allow you to have a nice layout for all your clothing, shoes, and accessories.
It will free up space in your regular closet, and create space for new things. Moreover, this is something that will definitely impress your guests! They will probably like the idea so much that they will wish to do it in their own homes as well!
---
Read Also:
---
5. Replace your Old Cabinets
The kitchen is a very important place in everyone's home. It is a place where you cook all the food for your family and friends, a place where you will prepare cocktails when your guests come.
So, why not give your kitchen a makeover as well? Make it look more practical and beautiful with some new modern cabinets.
Go for a minimalist approach and use wood themes to get that wow effect. This kind of approach will make your kitchen look a lot more luxurious.
Try to avoid metal and plastic materials, as they usually look quite cold, and do not provide you with that luxurious feel.
6. Paint Your Dressers in Bold Colors
If you would like to go for a bolder makeover, you can paint your dressers in some fun, unusual colors.
These can be anything from pastel orange, to bright pink or blue. Painting your dressers like this will make your home look like it is a part of a fairytale.
It will make any room feel warmer and inviting, and will surely impress a lot of people.
Of course, make sure to match the color of the dressers with the color of the walls and other furniture.
7. Add Paintings to the Guest Room
When it comes to paintings, they do not at all have to be expensive to bring out that wow effect in your home.
They just have to be chosen wisely and matched well with the rest of your interior. To impress your guests, the best is if you put them in the guest room.
When they sleep there, they will have a very luxurious experience, as if they were in a hotel room somewhere.
You can also add flowers to the guest room to make it feel even nicer and warmer.
8. Utilize Stone
The key to making your home look amazing and luxurious is not about spending all the money in the world, but about making wise choices.
Something that will surely create that wow reaction in your guests is the use of stone in your home.
It can be especially nice to use it in your kitchen, as well as your bathroom. Using stone makes your home look beautiful and unique and can truly enhance spaces that would otherwise look very neutral.
Also, if you would like to achieve that wow effect, without taking a big aesthetic risk, then this type of house makeover is for you.
9. Go Minimal
There is almost nothing more powerful than a minimalistic space. Even though expensive paintings and sculptures can scream luxury, there is something so unique about minimalism.
It is almost effortless perfection. It looks very powerful, and yet, it is so simple. So, if you are not too in love with adding too many details to your home, research how you can make your home minimalist, and yet, tasteful.
When done right, that type of space can look like you just walked into an art gallery.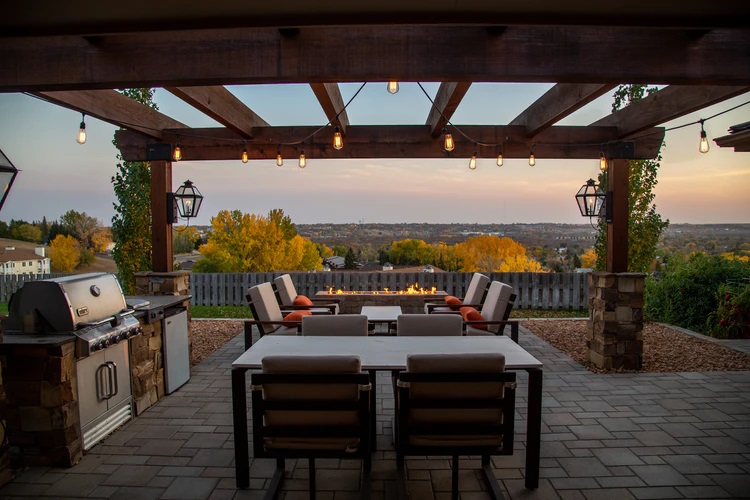 At the end of the day, there are numerous things you can do to your home to achieve that wow effect.
The most important thing is that you stay true to your style, while still incorporating some new things.
If you were looking for ways to wow your guests with some home renovations, hopefully, this article has helped you! And if you ever need some extra help, make sure to hire a designer who can give you some more advice.