Adequate maintenance of your mechanical tools is crucial if you want them to serve you well. How well you care for them, will determine how long they will last.
Maintaining your mechanical tools will help to ensure their efficiency and even save you money on replacement and repairs.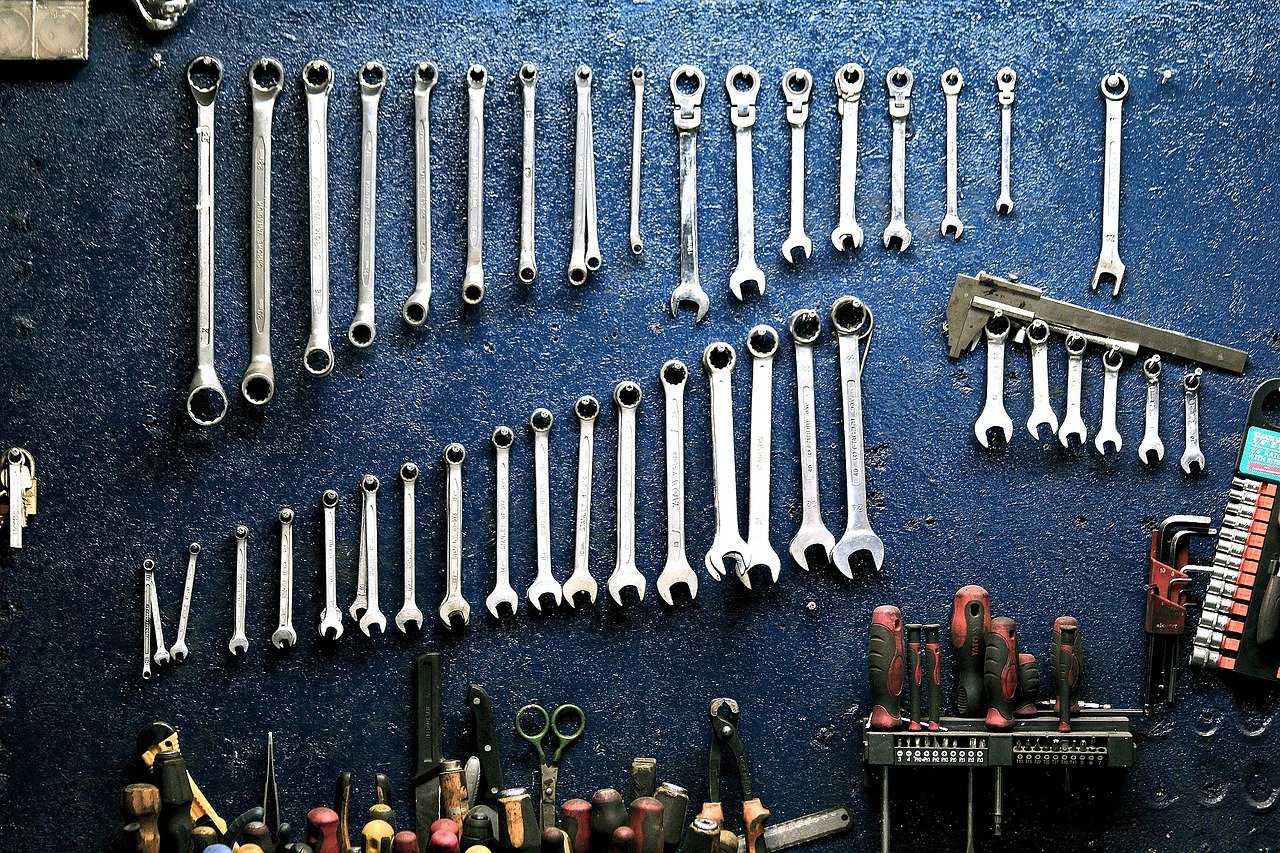 Even if you've bought the Best Mechanical Tool Sets, if you fail to maintain them, they will not serve you well.
So how can you properly maintain your mechanical tools? The following tips are what you need:
Clean After Use
After making use of your tools, ensure that they are cleaned up properly before storing them. Instead of using soap and water, it is better to use a cleaning chemical for mechanical tools.
This is best for tools with grease stains. They will do a better job than ordinary soap and water.
Check for Damages and Repair on Time
You should inspect your tools regularly and ensure they're in excellent condition. Be sure that their handles are firm and intact.
Check all the breakable parts to confirm there are no cracks. If there is any metal part, check if there are signs of rust or corrosion.
If any tool shows signs of damage, repair them on time, or replace them with a new one if needed. For safety purposes, you should avoid using damaged tools. They may cause injury.
Always Use the Right Tools for The Right Tasks
Don't misuse tools. You might expose yourself and others to injuries. Besides the injury, using the wrong tools for a task can also damage the tools.
Always use the right tools for the right tasks and be sure they are in good condition before use.
---
Read Also:
---
Store Tools Properly
An adequate storage system is essential if you want your tools to serve you well and last longer.
A toolbox, shelving unit, storage container, and other means of storing tools can be used to protect your tools from rust or dust.
Your storage units should not be exposed to moisture and temperature changes. After usage, remember to keep your tools in their designated places.
Not only will this protect the tools, but it will also be easier for you to find them anytime you need them. This will save you time and energy.
Keep Instructions Manual for All Your Tools
Most tools usually come with manuals. They should be kept safely, especially if you're new to using them.
Some mechanical tools have specified ways of handling them. Thus, you can always refer to the manual anytime, to learn more about the tool and things to do with the tool.
Once you are done with the manual, always make sure they are stored appropriately.
Take Proper Care of Parts and Accessories:
When maintaining a tool, don't just focus on the tool alone. You need to make sure all its parts and accessories are well taken cared of also.
Taking care of the tool without its parts will result in an inefficient tool. A tool with worn-out accessories will not be able to perform its functions well.
So you should never be careless with any part of your tool, no matter how small.
Be on the Lookout for Anything Out of Place
When you notice an odd smell, or strange sound while using a tool, it is a clear sign that something is not right.
You should never overlook this. Just because you overlooked it does not mean the problem will go away. Checking it out before it breaks down will save you a lot of money in the end.
Check Alignment
Using a misaligned tool can affect the quality of your work negatively. Therefore, before you start using any of your tools, ensure to check if they're correctly aligned.
If you're used to working with the tool, you'll know immediately if something is wrong with the alignment.
Once you find out, you shouldn't waste any more time before you fix it. Fixing your tools' alignment before working will make the work easier and also increase your performance speed.
Sometimes all it takes to increase the lifespan of a toolset is common sense. Most of the steps listed above are so basic, anyone can follow them.
So, if you really care about your safety as well as the longevity of your tools set, those are the simple tips you need to follow. Following these tips will save you from unnecessary expenses.