A properly installed and maintained home security system can help lessen the likelihood of a break-in and the amount of damage caused if one occurs.
Unfortunately, many systems are poorly made or challenging to operate, causing homeowners to switch them off rather than utilize them effectively.
Experienced burglars are highly skilled in thwarting such systems.
There are numerous things you can do to create an innovative and safe house.
Always use connected devices to ensure the security of your other devices, and always use these devices to capture footage that is crystal clear.
You can also read up on ways on how to design a smart home security system to figure out what best suits your personal needs and preferences.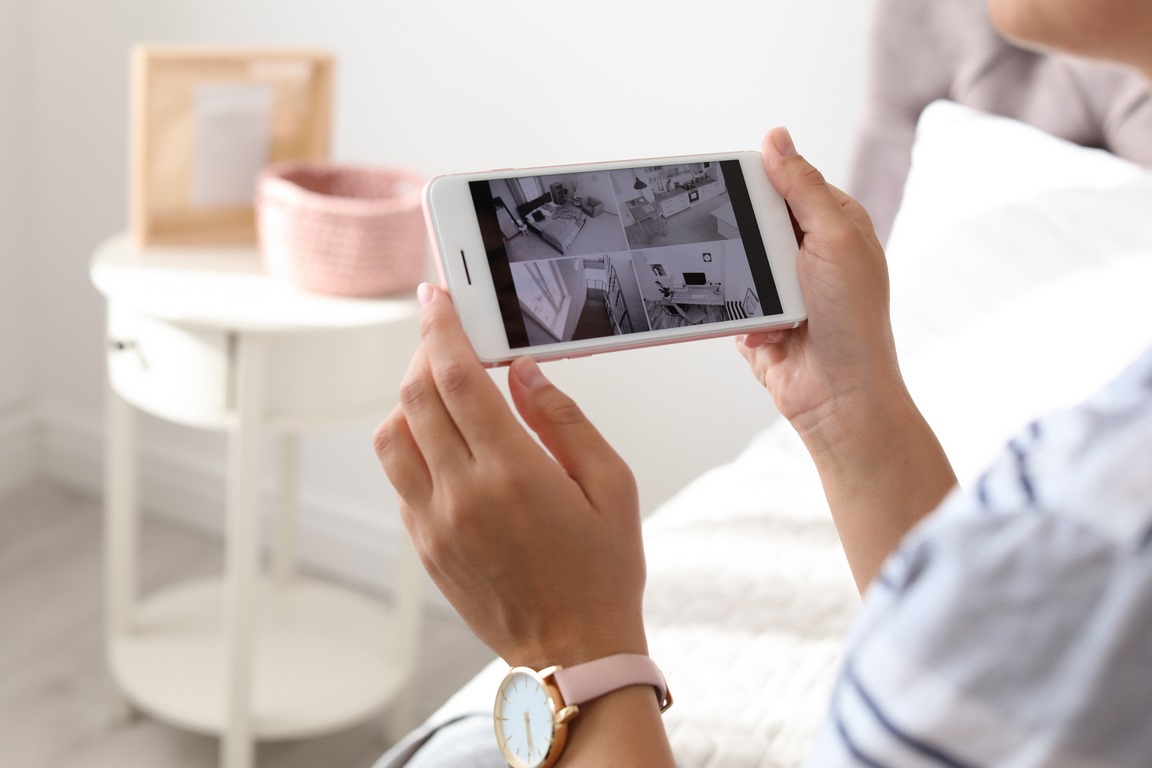 Meanwhile, to get the most out of your alarm system, follow all these guidelines when selecting and installing one for your home:
1. Do: Consider Smart Home Systems as Investments
Technology can help make your home more comfortable, secure, efficient, and healthy when used correctly. It results in a more relaxed and enjoyable house, which is the type of long-term investment that benefits both you and your lifestyle.
2. Do: Create a One-of-a-kind Security System
If you have one security alarm, a skilled thief can quickly overcome it. It's vital to tailor the system to the user and pay particular attention to sensor placement.
Specific attention should be paid to areas of the house that are more accessible than others.
Make sure that your security system is monitored 24 hours a day, seven days a week.
3. Do: Ensure That Each Outside Door Should Have a Smart Lock
Each gate and the outdoor door should be secured with a robust and intelligent lock. All of the house's windows should be closed.
The majority of burglaries happen because robbers get entrance to businesses and residences via unlocked doors.
4. Do: Place Smart Lighting for Outdoor Spaces
If the front door of your property is dark, security lighting serves as an excellent deterrent to would-be intruders. Thieves avoid well-lit areas out of fear of being discovered.
5. Do: Consider Installing a Silent and Effective Home Security System
Choose an intelligent home security system where you will receive an SMS or a phone call if an intruder is discovered.
It's capable of detecting movement and body heat. It's also best to choose a system that remains silent. Because it is silent, you can phone the cops and catch the criminal in the act.
6. Do: Use Your System to Improve Your Smart Home Assistant
The more intelligent your intelligent home gadgets, particularly those with voice interfaces, and the more systems you connect, the more sophisticated they become.
While checking the weather is beneficial, the ability to lower the lights, close the curtains, and secure your property is far more valuable.
Many systems now incorporate artificial intelligence, enabling technology to adapt to your habits and lifestyle as you use it. They evolve further as they are used more regularly.
7. Do: Change the Passwords That Were Automatically Set for You
When it comes to security, it's a two-way street. You shouldn't just rely purely on your security system, especially when it comes to default passwords.
As a result, do your part by encrypting and regularly changing the passwords on your devices.
Additionally, ensure that you do not modify any of your router's settings that allow outside access to your home; if in doubt, seek professional assistance.
---
Read Also:
---
8. Do: Create a Schedule for the Remote-Access System
You cannot monitor anything from outside your house, even if your home security system is self-contained.
There will be days when you have a 'strong feeling' that you forgot to lock the front door, for example. On days like today, you may log into your home and close the entrance remotely.
What happens, however, if you forget to lock the door and it remains open? In these instances, you should schedule your security system.
You may program your system to lock doors, turn on or off lights, and maintain precise temperatures regularly, all based on a schedule.
9. Do: Configure a Number of Keypads and Zones to Meet Your Specific Requirements
Establish several alarm zones that can be accessed via multiple keypads located throughout the house.
You can divide your home into zones and manage them independently. It enables the installation of a baby gate (if you have children) across the top of the stairs and disables the motion sensors on the second floor. In contrast, the other motion sensors remain active.
A keypad located in the master bedroom enables you to control this distinct alarm zone.
Consider how and when you use different home areas when selecting where to build zones and install additional keypads.
10. Do: Inspect Security Systems Regularly
It's to avoid being gone for an extended period and unable to access your property due to system malfunctions.
If this occurs, immediately contact your provider to determine what backup options are available.
11. Do: Enhance the Security of Your Home Wireless Network
You may take several precautions to ensure the safety and security of your home wireless network.
Awareness of malware, password security, and Wi-Fi network security are all critical components of a secure wireless network.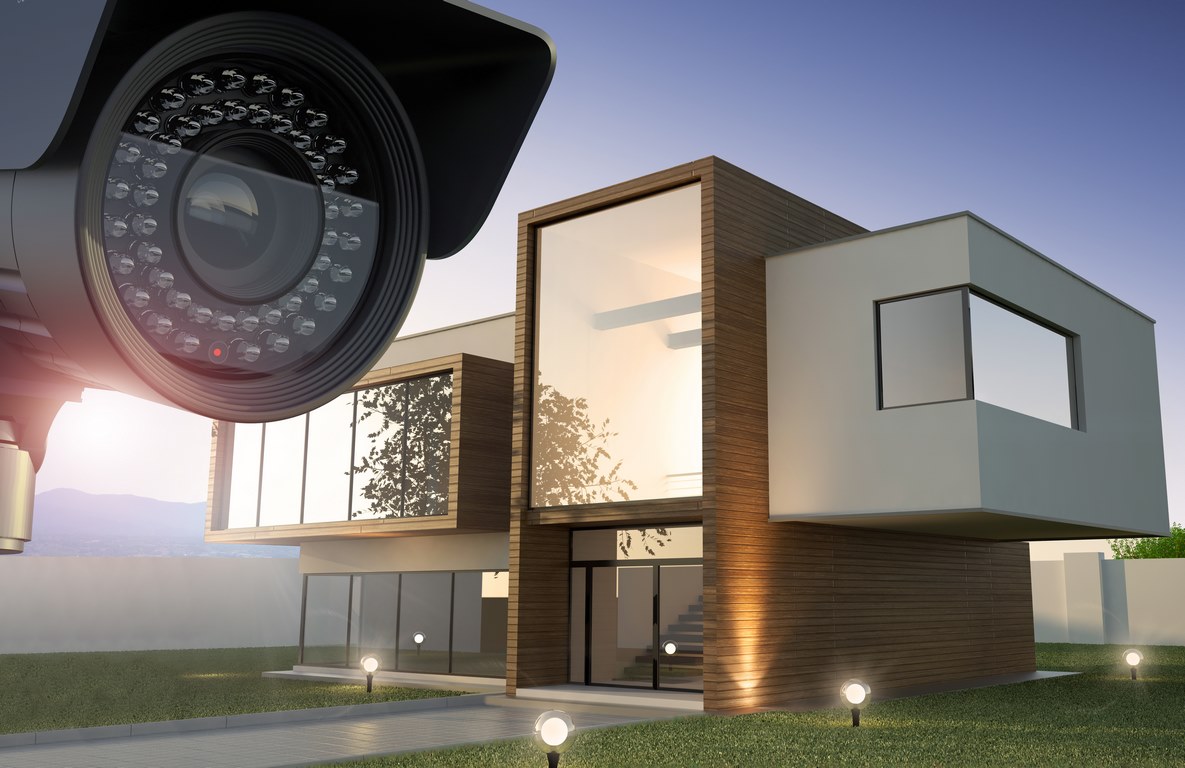 12. Do: Change Your Passwords Frequently
Changing your password regularly is one of the simplest ways to prevent security breaches.
The majority of people will attempt to re-use their old passwords with minor modifications.
For example, only a lowercase letter can be transformed into an uppercase letter.
To avoid this, create a new password that is entirely distinct from your present one.
By often updating your password, you make it more difficult for attackers to access your device.
13. Don't: Overload Your Router's Capacity
When you connect more than twenty devices, most routers provided by Internet providers will struggle to maintain service.
It may appear to be a significant effort, but it can be accomplished in a matter of minutes in a bright house.
Wireless coverage may also be an issue if you have the luxury of a spacious home.
While viewing YouTube material from your phone is acceptable, preserving and engaging with items requires the use of a home network, which is a set of linked devices that are connected to the internet and one another.
While a variety of commercially available options can assist you in expanding your Wi-Fi coverage throughout the house, the router will ultimately fail.
It's prudent to hire a competent home technology installation service who can advise you on the best course of action.
It enables connectivity throughout the home and the integration of critical systems such as intelligent lighting and heating, which will allow you to watch your favorite show while controlling the lighting in your living room.
14. Don't: Buy Smart Devices Before Building Smart Systems
If you're building a new home or renovating an existing one, investing in a wired infrastructure will provide you with significantly more flexibility and alternatives in the long term.
While connecting smart devices to existing wiring is a viable option when rewiring is impossible, it severely limits your options, particularly at the home level.
On the other hand, if you hire a qualified, intelligent home installation company, they will assist you in maximizing the value of the system you have installed.
15. Don't: Build It All by Yourself
Remotely accessible home security systems are slightly more challenging to install and use than typical home security systems.
Assemble this system with the assistance of a professional; failing to do so may result in pricey equipment being damaged or poorly installed.
16. Don't: Forget Water and Fire Safety
Ascertain that your security system includes wireless smoke and carbon monoxide detectors, as well as heat and water detectors.
In the event of a fire or a water leak, the security system would notify the monitoring service.
17. Don't: Use One Password for All Devices
Is your home security camera's password the same as the password for other smart home devices or services, such as email and online banking? If this is the case, you may want to consider using a different password for this device than for other devices or services.
If you share a password across many websites, you significantly increase your risk of a security compromise.
Instead of utilizing passwords that contain personal information, create random and unique passwords.
18. Don't: Buy and Build Without Proper Research
Given the high cost of smart devices, it's critical to understand what you're receiving before it's too late.
While smart security systems are a convenient addition, they may not be cost-effective if you don't know how to use them correctly.
To avoid having this problem, conduct proper research on what devices you actually need, where you should put them, and what you will possibly need in the near future.
If you're still unsure, remember that you can contact professionals to assess your home and pick the right smart security system to keep your home safe at all times.
Takeaway
When a security system is not used correctly, it becomes ineffective. It's vital to know what to do and what not to do to maintain one's sanity and prevent danger and loss.
If you have a properly installed home security system, you may always feel safe and secure in your house, with your family, and with your things.
You can gradually upgrade your system to keep an eye on your automation and the devices or assistants that run it.
With almost every day of technological advances, it is important to invest in the newest devices so that your intelligent home is safe for the future for at least the next three to five years.