A wooden cutting board is a staple in most kitchens, but without proper cleaning and maintenance, it can quickly become a breeding ground for bacteria. Here are some tips on how to clean your wooden cutting board and keep it in top shape.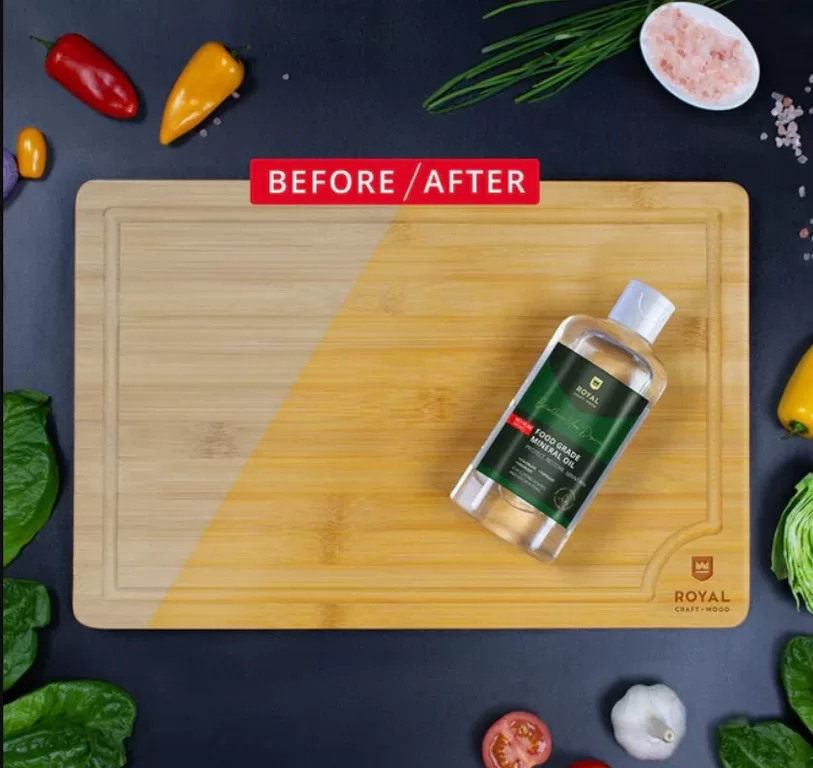 What Should We Do First To Clean Wooden Cutting Board
First, always wash your cutting board after each use with hot, soapy water. This will help to remove any food residue and prevent bacteria from growing. Use a scrub brush to get into any grooves or cuts in the board.
Could We Wash Wooden Cutting Boards In the Dishwasher?
Yes, it is possible to wash wooden cutting boards in a dishwasher. However, it is important to note that the wood should be properly sealed and treated beforehand to make sure that it does not become warped or splintered due to the heat and pressure of the dishwashing cycle.
Oil Wooden Cutting Board
Additionally, some manufacturers may recommend special cleaning products for use with wooden cutting boards. It is important to follow these instructions carefully before washing a wooden cutting board in a dishwasher.
Wooden cutting boards are a common household item that requires periodic maintenance to ensure longevity and hygiene. One of the key ways in which you can maintain your wooden cutting board is by oiling it.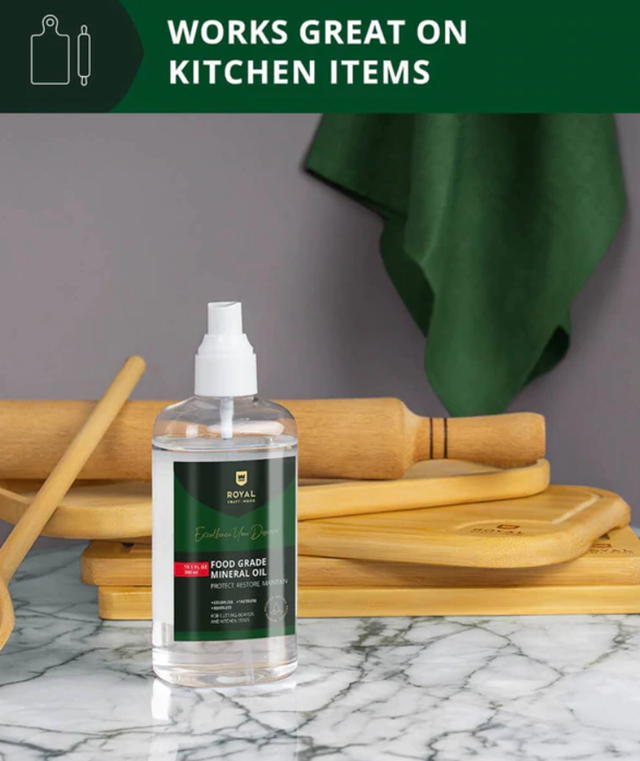 Properly oiled cutting boards not only look beautiful, but the oil also helps protect the wood from absorbing moisture, which can lead to warping, splitting, and the growth of bacteria.
First and foremost, it is vital to select the right oil for your wooden cutting board. Mineral oil is a popular choice since it is odorless, tasteless, and does not contain any harmful chemicals.
It also does not require refrigeration and can easily be found in most drug stores or supermarkets. Alternatively, you can use cutting board oils that contain a blend of natural ingredients such as beeswax, coconut oil, or linseed oil.
These oils give cutting boards a beautiful sheen, but they may require refrigeration and can be more expensive.
To oil your wooden cutting board, you will need to clean it thoroughly with soap and warm water, and then let it dry completely before applying the oil. Once dry, use a soft cloth or paper towel to apply a thin layer of oil to the board.
Be sure to apply the oil evenly in the direction of the wood grain, paying particular attention to the edges, corners, and any grooves. Let the oil soak in for at least 15-20 minutes, and then wipe away any excess oil with a clean cloth or paper towel. Repeat the process every few months or whenever the wood appears dry or dull.
Regularly Sanitize Cutting Board
Next, sanitize your cutting board at least once a week. You can do this by wiping the board down with a mixture of vinegar and water, or by using a food-safe disinfectant spray. Be sure to let the solution sit on the board for a few minutes before rinsing it off.
Sand Boards With Fine Sandpaper
If your cutting board has any deep cuts or grooves, you may need to sand it down with fine-grit sandpaper to remove any bacteria that may be hiding in the crevices. After sanding, use a food-safe mineral oil or beeswax to reseal the board and prevent it from drying out and cracking.
Finally, always store your wooden cutting board in a dry place, away from any moisture or humidity. This will help prevent warping and ensure that your board lasts for years to come.
In summary, cleaning and maintaining your wooden cutting board is essential for both your health and the longevity of your board. With these simple tips, you can ensure that your cutting board is always in top shape and ready for your next meal prep.