Seasonal changes can significantly impact the integrity of your flooring. As the seasons shift from winter's freezing temperatures to summer's high heat and increased humidity, your flooring reacts.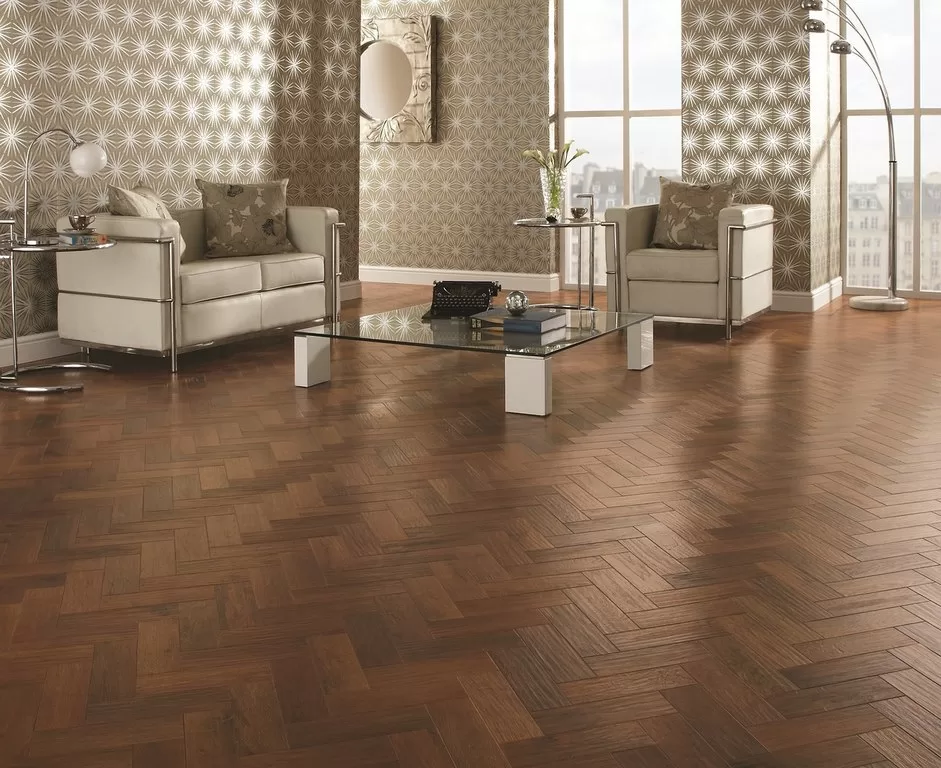 The city of Philadelphia, with its unique climate, presents special challenges to the longevity and performance of various types of flooring. This article aims to provide homeowners in Philadelphia with valuable insights into how different types of flooring respond to seasonal changes.
By understanding these dynamics, you can better maintain your flooring, ensuring it remains attractive and durable throughout the year.
The Climate of Philadelphia and Its Implications for Flooring
The City of Brotherly Love, Philadelphia, experiences a humid subtropical climate characterized by hot, humid summers and cold winters. Average summer temperatures can go as high as 85°F (29°C), while winters can be as low as 26°F (-3°C). These shifts in temperature are accompanied by changes in humidity, which can go from very high in the summer to quite low in the winter.
This climate pattern has a profound effect on the flooring materials used in Philadelphia homes. Rapid fluctuations in temperature and humidity cause materials to expand and contract, which can lead to warping, cupping, or gapping in your flooring.
These effects are more pronounced in certain types of flooring than others, making the choice of material critical for Philadelphia homeowners. In the following sections, we'll delve deeper into how specific types of flooring are affected by Philadelphia's seasonal changes and offer practical tips for maintaining them.
---
Read Also:
---
Impacts of Seasonal Changes on Different Types of Flooring
Hardwood flooring is susceptible to the effects of temperature and humidity changes. The wood expands and contracts with the variations, which can lead to warping or gapping. Winter's low humidity can cause the hardwood to contract and create gaps between planks, while summer's high humidity can cause expansion, resulting in cupping or bulging.
Although less sensitive than hardwood, laminate flooring still responds to environmental changes. High humidity in summer can cause swelling while dry winter conditions may lead to shrinking or cracking.
Tile flooring is generally resistant to temperature and humidity changes. However, the grout lines can be affected, especially by extreme cold or high humidity, leading to loosening or cracking over time.
While carpeting is not prone to expansion or contraction, seasonal changes can affect its feel and appearance. High humidity might leave carpets feeling damp and may lead to mold or mildew, while low humidity can create static electricity.
Vinyl flooring can withstand Philadelphia's climate quite well. However, extreme temperatures can cause expansion or contraction, resulting in curling edges or seam separation.
Tips and Solutions for Each Flooring Type
To minimize the impact of seasonal changes on hardwood flooring, maintain indoor humidity levels between 35% and 55%. This can be achieved by using a humidifier in winter and a dehumidifier in summer. Additionally, leaving a gap during installation for natural expansion and ensuring the wood is properly acclimated before installation can help prevent warping and gapping.
Like hardwood, controlling indoor humidity is crucial for laminate flooring. Also, use high-quality underlayment during installation to provide a moisture barrier and accommodate minor expansion and contraction.
To protect tile flooring, ensure the grout is properly sealed to prevent moisture absorption. Regular maintenance, like resealing the grout lines annually, can help prevent cracking and loosening.
Regular professional carpet cleaning is recommended, especially in high-humidity seasons, to prevent the growth of mold and mildew. Using an anti-static spray can help to reduce static electricity during drier months.
Ensure proper installation to prevent curling and seam separation. It is also beneficial to use a dehumidifier during high-humidity seasons to prevent excessive expansion.
Preventative Measures
To protect your flooring from seasonal changes, the first step often lies in proper installation. It's crucial to ensure that the flooring is installed correctly to avoid problems down the line. For instance, leaving an expansion gap around the perimeter of a room during installation can allow for the natural expansion and contraction of flooring materials.
Acclimatization of flooring materials prior to installation is another significant preventive measure. This means allowing the flooring to adjust to the home's typical temperature and humidity conditions for a few days before installation. This can help to minimize future expansion, contraction, or warping of the material.
Developing appropriate maintenance routines for each season is also critical. During high humidity months, using a dehumidifier can help to control moisture levels in the home, protecting both hardwood and laminate flooring.
In contrast, during dry months, a humidifier can help prevent your flooring from drying out and cracking. Regular cleaning and prompt attention to spills or leaks can also prevent moisture-related damage.
For tile and vinyl flooring, regular sealing and inspections for damage can prevent minor issues from escalating into more significant problems. Carpets, on the other hand, would benefit from regular professional cleaning to manage the risk of dampness and mold.
When is It Advisable to Consult Professionals for Assistance?
Although these tips and measures can go a long way in maintaining your flooring, there are situations when it's advisable to seek professional assistance. For instance, if your hardwood flooring shows signs of severe warping or cupping, it's best to consult a professional to assess whether the floor can be repaired or needs to be replaced.
Similarly, if there's severe water damage resulting from a leak or flood, it's critical to get a professional assessment. Water can cause substantial damage to most types of flooring, and prompt professional intervention can prevent further harm.
Cracks in tile flooring, particularly large or numerous ones, should also be handled by professionals to ensure the integrity of the floor. When it comes to carpet flooring, persistent dampness, odors, or signs of mold and mildew are clear indicators that professional cleaning or replacement may be necessary.
Remember, while DIY maintenance can be useful, relying on professionals, when necessary, can save your flooring and prevent costlier problems in the long run.
Flamingo Flooring is an industry leader in flooring solutions, with extensive experience navigating the challenges presented by Philadelphia's climate. We offer a range of flooring options, each tailored to meet the unique needs of our clients and the demands of the local environment.
Our team of professionals is well-versed in providing installation, maintenance, and repair services for all types of flooring.
For more information or for personalized guidance on caring for your flooring amidst seasonal changes, visit our website at www.flamingoflooring.com. With Flamingo Flooring, you can rest assured that your floors are in expert hands.
Popular Questions on Philadelphia Flooring Solutions
How Does Humidity Affect Hardwood Floors?
Humidity can significantly impact hardwood floors. High humidity can cause the wood to expand, which might lead to buckling or warping. Conversely, low humidity can cause the wood to shrink, resulting in gaps between the floorboards. It's essential to maintain a consistent indoor humidity level, ideally between 30% and 50%, to minimize these effects.
What is the Best Flooring for a Humid Climate?
Ceramic tile, vinyl, and concrete flooring tend to perform best in humid climates. These materials resist moisture and temperature changes better than others. However, with the right care and maintenance, other types of flooring like hardwood and laminate can also work in humid climates.
How Does Winter Affect Hardwood Floors?
In the winter, when indoor heating systems are often used, the air inside the house can become dry. This lack of moisture can cause hardwood floors to shrink, leading to gaps. To counteract this, homeowners can use a humidifier to increase indoor humidity levels and minimize wood shrinkage.
Can Laminate Flooring Be Affected by Humidity?
Yes, laminate flooring can be affected by humidity, although it is generally more resistant to moisture than hardwood. High humidity can lead to the expansion of laminate flooring, while low humidity can cause contraction. Therefore, similar to hardwood flooring, maintaining consistent indoor humidity is key.
Can Laminate Flooring Be Affected by Humidity?
Vinyl flooring is quite resilient and can withstand high temperatures and humidity. However, it's still essential to clean it regularly and prevent direct sun exposure, which can cause fading over time. Using blinds or curtains to control sunlight, and maintaining a regular cleaning schedule, can help keep your vinyl flooring in top shape during hot summers.
Summary
Philadelphia's unique climate and seasonal changes pose challenges for different types of flooring. Understanding how these factors impact your flooring material of choice – be it hardwood, laminate, tile, carpet, or vinyl – is crucial for its longevity and aesthetic appeal.
Implementing proper care routines, taking preventative measures, and knowing when to seek professional help can significantly extend the lifespan of your floors. Remember, every season brings its own challenges and opportunities for care and maintenance. By staying informed and proactive, you can keep your floors in top shape throughout the year.