Maintaining your roof is an essential part of homeownership that is often overlooked. However, regular roofing maintenance can significantly extend its lifespan, saving both money and stress in the long run.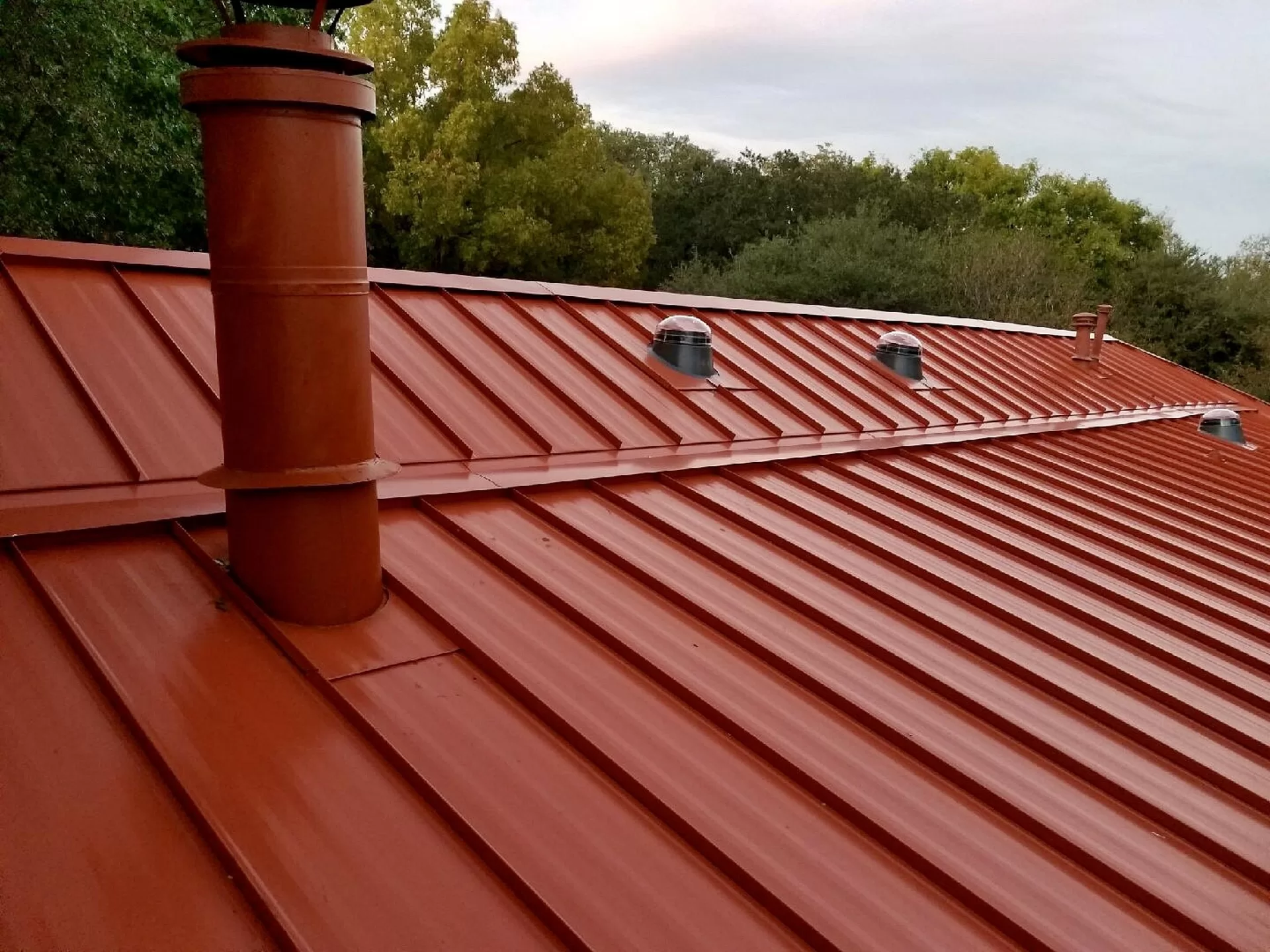 In this article, we'll go over the fundamentals of roofing care, such as how to identify common issues as well as prevent further ones from emerging.
One of the key aspects of roofing maintenance is the early identification of potential issues before they become serious. Regular inspections can detect leaks, cracks, and missing shingles before they cause serious damage while understanding your typical roof pitch and checking for wear and tear can help detect potential issues early.
By detecting these issues early, they can be addressed before costly repairs or full roof replacements are needed.
Preventing roofing problems is just as essential as recognizing them, so in this article, we will also go over preventative measures you can take to extend the lifespan of your roof. From cleaning gutters and trimming nearby trees, there are various steps you can take to help safeguard it against damage.
By adopting a preventive maintenance approach for roofing maintenance, you can help ensure that it stays in excellent condition for years to come.
Understanding the Importance of Roof Maintenance
Proper roof maintenance is vital to keeping your home in top shape. A well-kept roof can withstand years of weathering while protecting you and your family from being wet or damp inside your home.
Here are a few reasons why roof maintenance is so essential:
Prevent leaks and water damage: When maintained regularly, roofs are less likely to experience leaks that cause costly water damage in your home.
Improve energy efficiency: Roof damage or neglect can cause heat loss during winter and heat gain during summer, increasing energy bills significantly. Regular roof maintenance will ensure that it remains in good condition and works effectively.
Maintain curb appeal: An in-good-condition roof can enhance both its look and its value, adding both to its overall appearance and increasing its worth.
Regular roof maintenance includes inspections, cleaning, and repairs as necessary.
It is advised to have your roof inspected at least annually or following major weather events to check for signs of damage such as missing or damaged shingles, cracks, or any issues which could lead to leaks and other issues that require attention.
During our roof inspection services, we look for any signs of wear such as missing shingles, missing sealant, or signs that leakage could occur, leaks are likely, or other potential problems could occur on the roof itself.
As well as annual inspections, we also suggest having your roof professionally cleaned at least once annually in order to remove debris or buildup that could cause damage. This is particularly important if there are trees nearby as leaves and branches can accumulate on your roof and cause significant issues over time.
Overall, taking good care in maintaining and repairing your roof is vital in protecting both your investment and home. By staying up-to-date on repairs and maintenance tasks, you can help to extend its lifespan for many years to come.
---
Read Also:
---
Identification of Different Roof Materials for Optimal Roofing Maintenance
It's crucial that you recognize what type of material your roof is composed of. Different materials require various kinds of maintenance strategies; understanding yours could extend its lifespan significantly.
Asphalt Shingles
Asphalt shingles are one of the most popular roofing materials in the US, known for being cost-effective, easy to install, and available in various colors. Unfortunately, however, their lifespan tends to be short (ranging between 20-25 years), showing signs of wear such as cracking, curling, or missing granules over time.
Metal Roofing
Metal roofing has quickly become one of the most sought-after forms of energy efficiency and durability, lasting for 50 years or longer with proper care and maintenance. Available materials for metal roofs include aluminum, copper, and steel. Rust, corrosion, and loose screws are telltale signs that need attention on a metal roof.
Tile and Slate Roofing
Tile and slate roofing materials are known for their longevity and aesthetic appeal. When properly maintained, they can last over 100 years with proper upkeep; however, it's one of the more expensive roofing materials. Signs of wear include cracked tiles or missing pieces.
Wooden Shingles
Wooden shingles are popular because of their rustic charm, yet require additional upkeep than other roofing materials. Proper care may extend their lifespan up to 30 years with proper wear-and-tear maintenance; signs of wear include rot, mold growth, and cracks in wooden shingles.
Keep in mind that roof pitch can have an impactful effect on its lifespan. A steeper pitch allows water and debris to flow off more easily, thus decreasing the risk of potential damage. Regular maintenance is key for prolonging its lifespan regardless of the materials or pitch used on your roof.
Routine Roof Inspection
In our efforts to extend the lifespan of our roof, routine inspection is an integral component. Regular checks allow us to identify potential issues before they turn into major ones – saving both time and money in the process. When conducting these inspections we should take two forms into consideration: visual and professional inspection.
Visual Inspection
A visual roof inspection should be conducted at least twice annually, preferably during the spring and fall seasons. A thorough visual examination should look out for missing or damaged shingles; cracks or holes in the roof; signs of wear and tear; debris or vegetation accumulation on the roof and any signs of water damage or leaks.
Checking our gutters and downspouts regularly for signs of obstructions or damage can prevent water damage to our roof from occurring. By regularly clearing away clogs from gutters and downspouts, water damage to roofs may be avoided.
Professional Inspection
A licensed roofing contractor should conduct at least one professional inspection every three years to identify issues that aren't immediately evident when visual inspection alone takes place.
A professional inspection involves inspecting flashing and seals for signs of water damage or leaks as well as gutters and downspouts before measuring roof pitch to assess how often maintenance must occur.
Contractors typically provide a detailed report outlining their findings, along with recommendations for any necessary repairs or maintenance services.
Conducting regular inspections enables us to detect potential issues early and address them before they turn into major headaches, helping extend the lifespan of our roof and save us money in the long run.
Key Maintenance Practices
As roofing professionals, we recognize the significance of regular maintenance to extend the lifespan of your roof. Here are a few essential practices that should be done on an ongoing basis:
Cleaning Gutters
It is an integral part of roof maintenance. Clogged gutters can cause water to back up onto your roof, potentially leading to costly damage; so it is vital that at least twice each year, as well as after any storm or heavy rainfall event, gutters are professionally cleaned out to avoid this from occurring.
Removing Moss and Algae
Moss and algae can quickly take hold of your roof in damp and shaded areas, potentially damaging shingles and shortening their lifespan. The routine removal of this unwanted growth will help avoid this scenario: try using a solution of water and bleach to kill off moss/algae growth before gently brushing it away with a soft-bristled brush.
Check Your Flashings
Flashings are metal pieces that cover joints and seams on your roof, designed to prevent water seepage from seeping in and causing leaks. Regularly inspecting these flashings for damage will help avoid leaks from occurring. Replacing any worn flashings as needed is another effective way of keeping leaks at bay.
Replacing Damaged Shingles
Damaged shingles can lead to leaks and other issues on your roof, so it's essential that they're replaced quickly in order to stop water from seeping into it and causing further damage.
Regular maintenance is key to prolonging the lifespan of any roof, and by cleaning gutters, clearing away moss and algae growth, inspecting flashings, and replacing damaged shingles if necessary, you can help ensure it lasts many years longer than otherwise.
At a minimum, we advise performing these maintenance practices twice annually or more frequently if your roof is exposed to harsh weather or has an irregular pitch.
When Should Professional Help Be Seeked
Major Leaks
If you spot a significant leak in your roof, it's wise to seek professional assistance as soon as possible. A leak can cause significant water damage, mold growth, and structural rot to your home if left unaddressed; thus it is critical that it be resolved as quickly as possible to avoid additional harm and costly repairs in the future.
Extensive Damage
If your roof is suffering extensive damage, such as missing or cracked shingles, it's advisable to seek professional assistance immediately. DIY attempts could prove hazardous; experienced roofing contractors possess all of the expertise required to assess and recommend appropriate courses of action to take.
Roof Replacement
When your roof has become beyond repair, it may be time for a replacement. A typical roof pitch typically lasts anywhere between 15-50 years depending on materials used and weather conditions in your region.
If it appears that its lifespan is coming to an end or you notice significant damage, consult a professional roofing contractor in order to ascertain whether replacement is necessary.
Overall, it is essential to address any roofing issues as soon as they arise in order to prevent further damage and costly repairs. By seeking professional assistance when necessary, we can extend the lifespan of our roofs and safeguard our homes for many years ahead.
Conclusion
Proper roof maintenance is key to prolonging its lifespan. By following the tips outlined here, we can make sure our roofs remain in top condition over the years to come.
Regular inspections and cleaning are key for identifying and preventing potential roof issues, and at our roofing company we recommend inspecting it at least twice annually and after any extreme weather events.
Clean gutters are essential to avoiding water damage and leaks, and trimming any overhanging branches that could pose threats during high winds is also vital.
As soon as any issues with your roof arise, such as missing or damaged shingles, it's crucial that they're addressed immediately as delaying action could result in more significant issues and costly repairs later on. Ignoring them may cause even bigger headaches down the line.
Always consult a roofing expert if unsure about any aspect of roof maintenance, to make sure our roots remain in top shape for many years to come and protect our homes from harm.
By taking these measures we can ensure our roofs remain in excellent condition while safeguarding our homes against possible weather hazards.