Solid hardwood flooring is a popular option for homeowners and interior designers. However, it is a popular alternative for any home because of its timeless charm, toughness, and numerous other advantages.
Solid hardwood flooring can be an excellent investment whether you're remodeling an existing room or constructing a new home. This article will examine the top advantages of hardwood flooring, demonstrating why it is a popular option.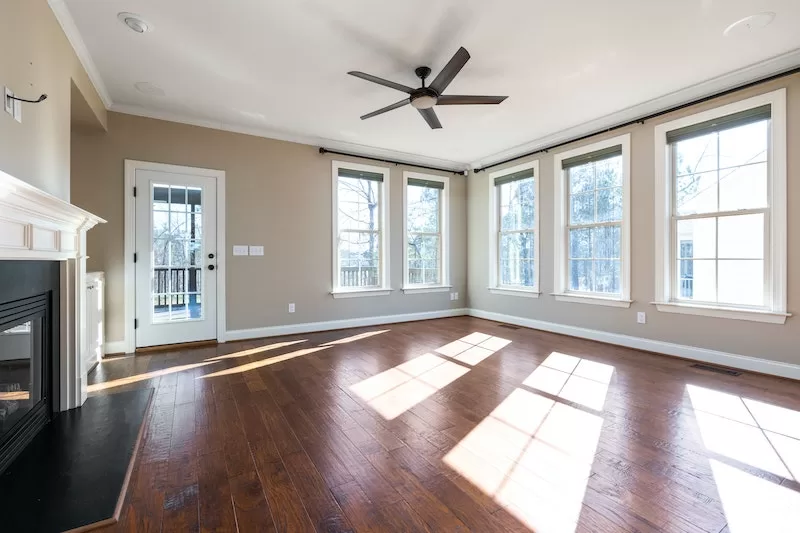 Timeless Elegance
The ageless elegance of solid hardwood flooring is one of its distinguishing qualities. Any room gains character and warmth from the natural beauty of wood, which also lends an air of sophistication and friendliness.
Hardwood flooring offers a variety of possibilities to suit your style and go with your interior design preferences, whether you prefer the deep tones of oak, the classic appearance of maple, or the rustic appeal of hickory.
Durability and Longevity
The strength and endurance of solid hardwood flooring are well known. They are an excellent option for heavy-traffic areas because of their strong resistance to normal wear and tear.
With the proper care and maintenance, hardwood floors can last for decades instead of other flooring materials that degrade with time.
Furthermore, solid hardwood floors may be polished and sanded numerous times, enabling you to bring back their original beauty and increase their longevity.
---
Read Also:
---
Easy to Clean and Maintain
The simplicity of cleaning and maintaining solid hardwood floors is another critical benefit. Contrary to carpets, which tend to collect dirt, allergies, and spills, hardwood floors are simple to clean by sweeping or vacuuming.
Simple actions like occasional wiping and adding a protective finish, which helps maintain the wood's natural luster and shields it from scratches and stains, are part of routine care.
Improved Air Quality
Solid hardwood flooring can significantly improve indoor air quality for people who suffer from allergies or respiratory sensitivities.
Unlike carpets and some synthetic flooring materials that harbor dust mites, pet dander, and other allergens, hardwood floors provide a cleaner environment. They are a healthier option for anyone with allergies or asthma because they are simple to keep clear of allergens.
Versatility in Design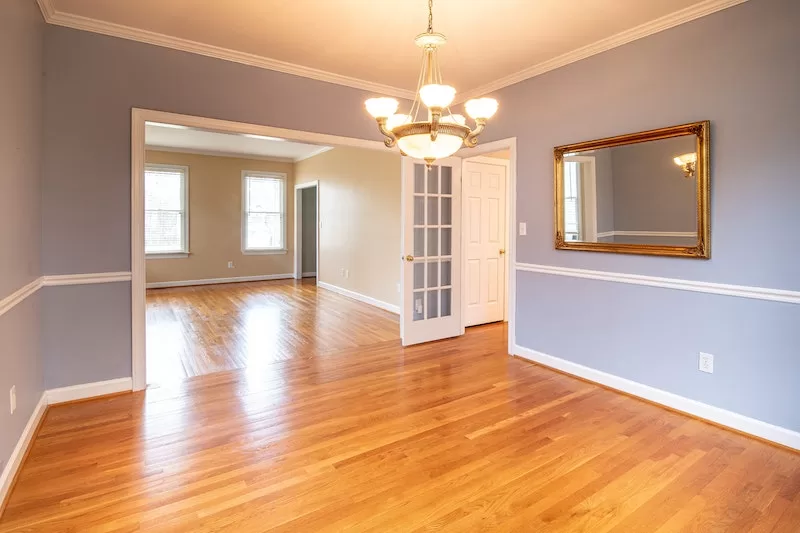 Hardwood flooring is a versatile option that can adapt to shifting interior design trends because they mix with any décor. You can create styles, from traditional to contemporary, by selecting various wood types, treatments, stains, and plank sizes.
Solid hardwood flooring provides incredible design freedom, giving your home a distinctive and personalized appearance.
Increased Property Value
Purchasing genuine hardwood flooring is an investment in the worth of your house. Homebuyers place a high value on hardwood flooring, which is frequently regarded as a high-end feature that significantly raises the value of a home.
They are a sought-after feature that attracts potential purchasers and may result in more excellent resale prices due to their timeless charm and durability. Solid hardwood flooring can be a wise choice to increase the market appeal of your house if you intend to sell it in the future.
Sustainability and Environmental Friendliness
Compared to other flooring solutions, solid hardwood flooring is more eco-friendly. Reliable forestry practices ensure that new trees are planted to replace those cut down because wood is a renewable resource.
In addition, compared to materials like carpet or vinyl, the creation of hardwood flooring uses less water and energy. As a result, you may take in the splendor of nature while promoting a greener and more sustainable earth by selecting solid hardwood flooring.
Conclusion
Solid hardwood flooring is famous for homeowners due to its many advantages. It is an excellent long-term investment due to its enduring elegance, toughness, low maintenance requirements, and design versatility.
Solid hardwood flooring is unquestionably a choice to increase your house's appeal and market value while reaping the advantages of a challenging and adaptable flooring solution.