At a first glance, the look of your house is determined by the external appearance. It is something that your guests notice the first thing before entering your home.
Because of weather damage and the lifespan of the materials used, it begins to look weary and dull, losing its appeal.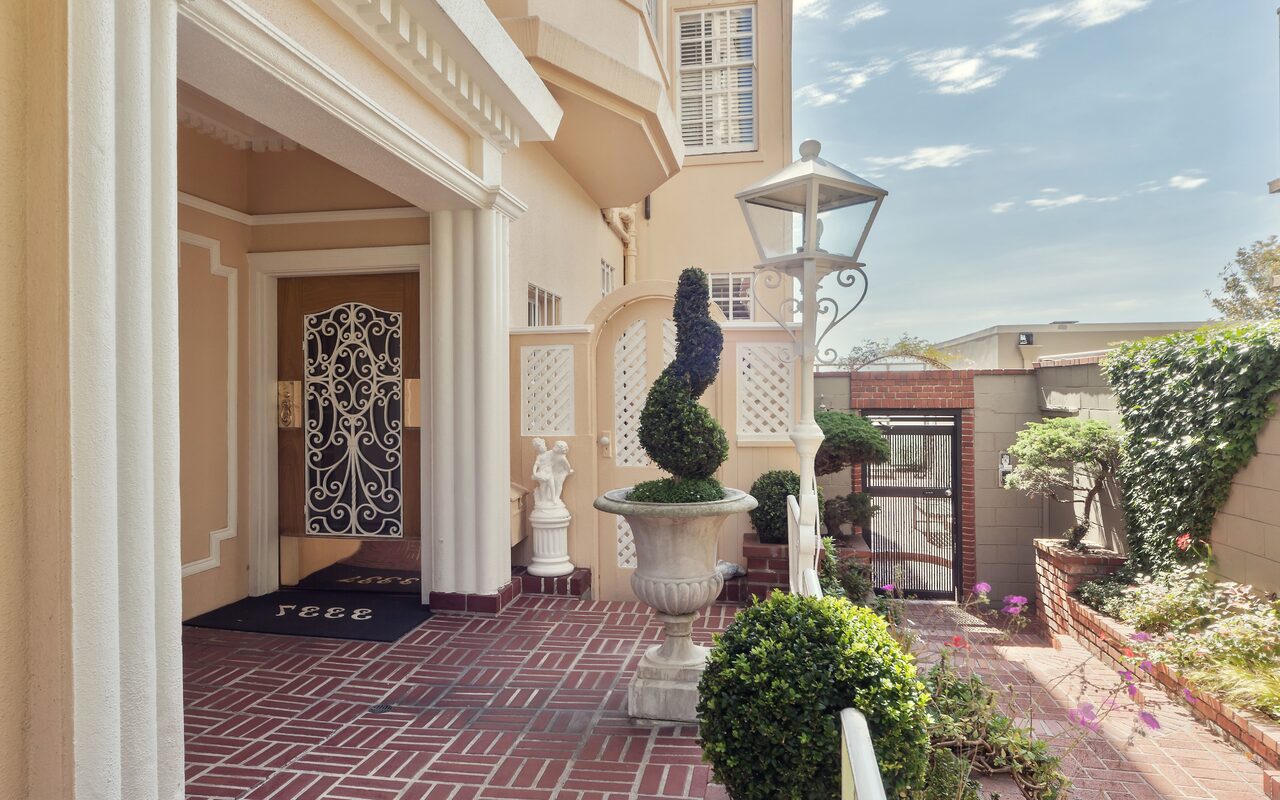 Along with time-to-time maintenance and makeover tactics, you can give a total revamp to your home's exterior design.
If you have been looking for time-effective ideas for a home renovation, then keep reading on.
Garden Landscaping
If you are lucky enough to have an outside space for garden landscaping, then we would suggest you use it fully.
According to the experts at St. Louis lawn care company, mowing, weed trimming, and having sprinkler systems are some of the options that could be explored.
They all go a long way to give a new look to the garden landscape.
Re-Painting
Consider this option as one of the quickest and easiest ways to give your house a completely new look.
Taking off the old paint and a new layer of colour adds in a lot of freshness without much effort. You could either paint the entrance door with a bold colour in accordance with the theme of your house.
If the decor of your house compliments dark colours more, then they are also a good option to go within the shades of green, brown, and charcoal grey.
When it comes to giving a new look to your home, then, in that case, there are no rules that hold you back.
A repainting job on the windows and the exterior walls will also be helpful to bring in a new appearance to your home.
A Little Covering Up
The cladding is applying a layer of added protection on the wall paint. It is done to provide another degree of insulation as well as weather resistance.
Acting as an effective barrier against the urban conditions prevailing outside of the house, it works along to further improve the appearance of the house.
The constant exposure to the outer environment makes it susceptible to most wear and tears. If you think that your outdated cladding needs to go, you could do an easy transformation with the latest ones in the market.
---
Read Also:
---
Roof Tiles Replacement
Replacing the roofing with a new one results in a major transformation. The tiling material is responsible for a lot of factors like weather protection, wind resistance, heating, etc.
Not only does it help to alter the look of the house in one go but also helps in the efficiency of your home's other dynamics as well.
Remodelling Desired Corners
Remodelling could be done to give a little structure to the side lawn or the porch. Creating a little model or a specific arrangement could also take your renovation to a new level.
Another idea is to add in a tower or a little extension in small batches to different units of the house.
You could also create a little gazebo corner or a patio for a comfortable seating arrangement for guests.
Lighting Installments

Garden lights look very pretty in the evening. And they are something that can change the complete look of the house exteriors without much effort.
You could rely upon solar lights or could just hang fairy lights to give your desired vision an amazing ambience.
To Sum Up

Your home exteriors are the first thing that anyone glances at upon entering. Renovating it with small changes could help you to create a new look with ease.