Are you looking to make a significant change in the appearance of your home? Whether it be a kitchen remodel, bathroom renovation or even constructing something entirely new, RENOVA Construction is the best contractor for your next home renovation.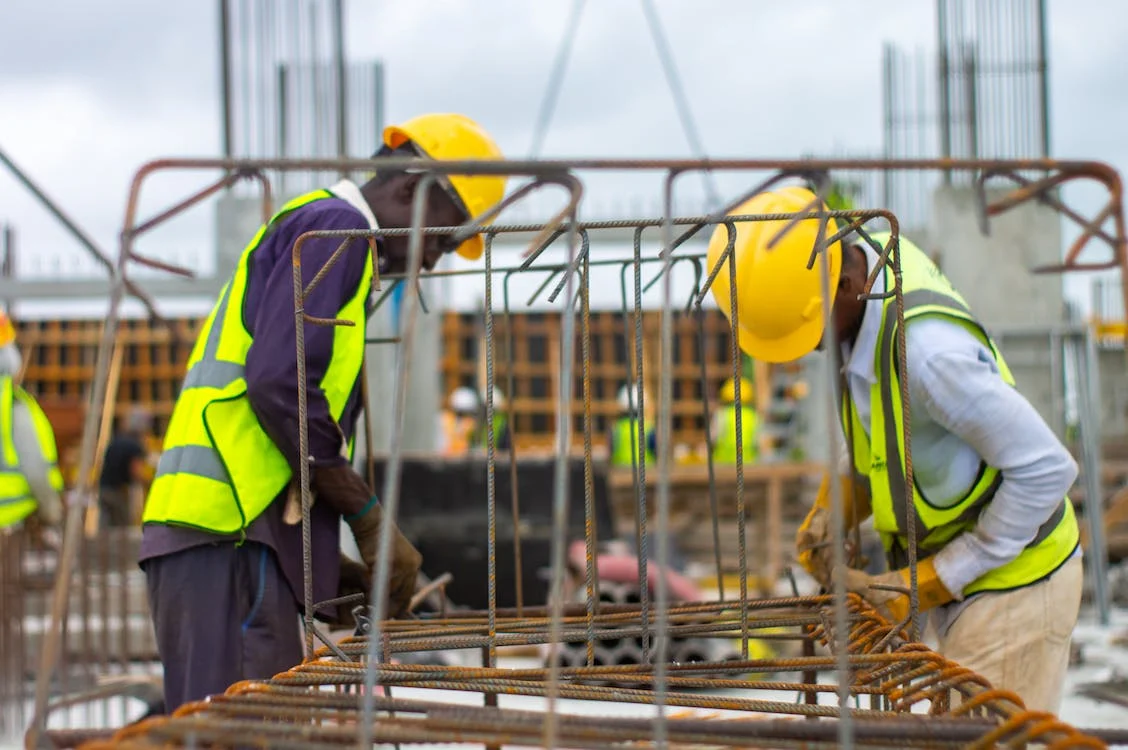 Our professionals are experienced with all aspects of general contracting and renovations including residential and commercial projects in South Florida near Delray Beach, Boca Raton, Boynton Beach, Coconut Creek, and more!
No job is too big or too small for us; our extensive list of services will completely refresh & revive any room in your house ranging from plumbing to mold remediation to HVAC – we got you covered.
Stop by today to see why RENOVA Construction has been trusted by countless homeowners throughout the area!
Introducing RENOVA Construction Services in South Florida
If you're looking for a construction services company that can deliver top-notch quality, look no further than RENOVA Construction. Specializing in a wide variety of projects, RENOVA is the go-to company for anyone in South Florida who wants a job done right.
They offer a wide range of construction services, including commercial, residential, and even custom projects. With years of experience under their belt, RENOVA's team of experts knows exactly what it takes to get the job done with a smile.
Don't let your next construction project fall short – trust RENOVA to bring your vision to life.
---
Read Also:
---
Understanding Homeowner Needs and Goals
Owning a home is a significant milestone, and every homeowner has unique needs and goals for their property. Some may prioritize energy efficiency, while others may focus on maximizing living space.
Understanding homeowners' needs and goals is essential in providing them with tailored solutions that meet their specific requirements.
Whether it's customizing a kitchen to suit a family's culinary preferences or creating an entertainment room for movie nights, taking the time to understand what homeowners value most can result in happy and satisfied clients.
By actively listening and communicating with homeowners, home professionals can build trust, create personalized solutions, and ultimately enhance their reputation.
Outlining the Various Construction Services Offered by RENOVA
RENOVA is a company that offers various construction services to its clients. From simple renovation projects to complex building plans, RENOVA has a team of experts who are equipped to handle all kinds of construction work.
Every project is approached with a customer-centric mindset, ensuring that the client's vision and preferences are met to the fullest. Whether it's a home renovation or a commercial construction project, RENOVA provides comprehensive solutions that are tailored to each client's needs.
With an eye for detail and a commitment to quality, RENOVA is the perfect choice for anyone who wants top-notch construction services.
Benefits of Hiring a Professional Contractor vs DIY Projects
Hiring a professional contractor for your home improvement projects can bring numerous benefits. First and foremost, you can rest assured that the job will be completed with expert precision and attention to detail.
Professional contractors have years of experience and training, which means they are equipped to handle any issues or challenges that may arise during the project. Additionally, hiring a contractor often means you can save money in the long run, as they have access to high-quality materials at lower rates.
Perhaps most importantly, hiring a contractor allows you to leave the stress and hassle of the project in capable hands, freeing up your time and energy to focus on other important aspects of your life.
While DIY projects can be enjoyable, hiring a professional contractor may be the best choice for those seeking a hassle-free, efficient, and cost-effective home improvement experience.
Tips to Find the Right Contractor for Your Renovation Project
Renovating your home is a great way to add value and personality to your dwelling. However, finding the right contractor can be challenging. The right contractor will ensure that your renovation project runs smoothly and is completed on time and within budget.
You want to find someone who is experienced, skilled, and trustworthy. Some tips to find the right contractor include doing your research, reading reviews, getting recommendations from friends and family, and checking their credentials and licenses.
Remember, a good contractor should have excellent communication skills and be willing to work with you to achieve your vision. So, take your time and choose wisely, and you will have a successful renovation project that you will enjoy for years to come.
Exploring Popular Home Improvements with RENOVA Construction
Home improvements are a great way to enhance the quality of your living space while also adding value to your property. With the help of RENOVA Construction, exploring popular home improvement ideas has never been more exciting!
From customizing your kitchen to creating your dream bathroom, the possibilities are endless. RENOVA's team of experts provides top-notch craftsmanship and exceptional service to ensure that your renovation journey is stress-free and enjoyable.
With a focus on quality and innovation, RENOVA Construction is the ideal partner for anyone looking to improve their home. Whether it's a complete remodel or a small renovation project, RENOVA Construction has got you covered.
Get ready to transform your living space into a stunning reflection of your personality with RENOVA Construction.
From essential services, such as plumbing and electricals to those luxuries like a fire alarm and sprinkler installation, RENOVA Construction is your one-stop shop for all things related to home construction in South Florida.
Through first-class craftsmanship and reliable customer service, they make every project an effective transformation of space. They believe that elegance and beauty should also be derived from investment, so you don't have to choose between complex design and cost-effectiveness.
As you embark on your home improvement journey with RENOVA Construction, they pair your ideas with their expertise – ensuring the highest degree of quality throughout the entire duration.
So if you're looking for a reputable contractor to refresh & revive your home with a renovation near Delray Beach, Boca Raton, Boynton Beach, or in other surrounding cities such as Lighthouse Point or Parkland, look no further than RENOVA, South Florida's premier construction company!