As with anything, there are pros and cons of buying a new construction home, and there are unique considerations to keep in mind.
You can buy a new construction home that's custom, one that's in a community of other new homes where you have some control over things like the floorplan, or you might just buy a new home that's existing but that no one has lived in yet.
If you're thinking about new construction, the following are things to know.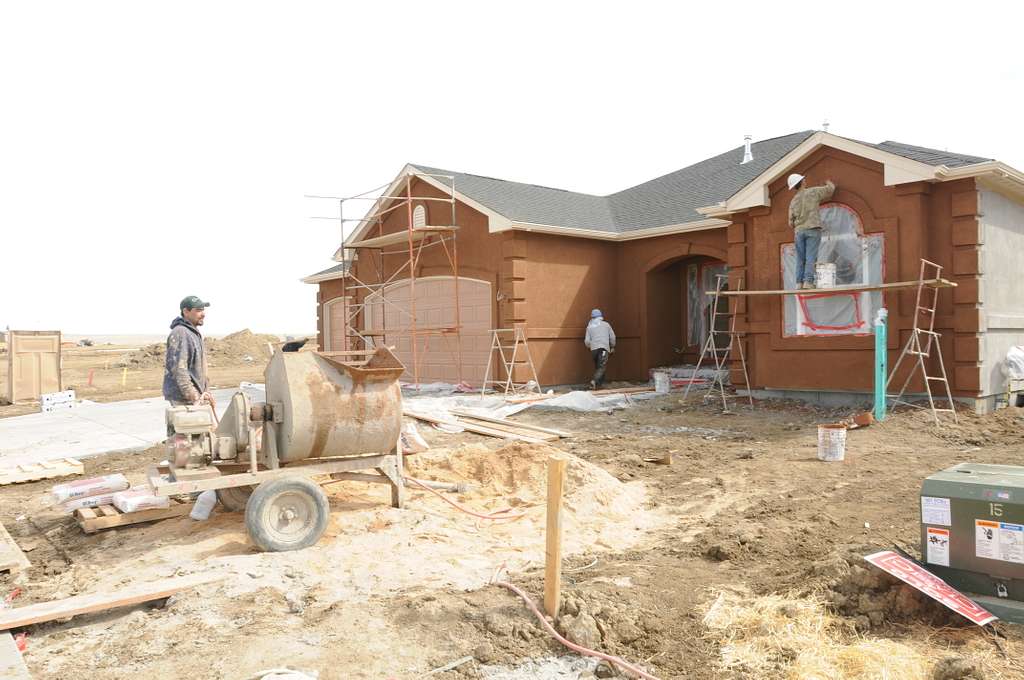 1. Look for a Builder Warranty
A builder warranty is something that a contractor buys, as compared to a homeowner. A builder warranty will cover issues with things like materials, central in-home systems, workmanship, and structural elements of the home.
You can ask the builder if they have this type of coverage, and the best particular type of builder warranty is one that lasts for ten years.
A 10-year warranty for home builders might include protection against specified defects in materials or workmanship, structural defects in the initial year, and then, later on, might cover problems with wiring, ductwork, and piping.
Typically what will happen with these warranties is that throughout the 10-year period, the warranty becomes transferrable automatically to a homebuyer, protecting both the builder and the homeowner for the long term.
---
Read Also:
---
2. Pre-Construction vs. Post-Construction
If you wait until a home is already completed, even if it's new construction, you're giving yourself the advantage of not having to worry about anything unexpected popping up. You'll know what the home looks like and exactly what you're getting.
Of course, the downside is the limited option for customization, but the peace of mind of being able to see what you're buying may be more important to you.
3. Comparing Types of New Construction
We talked a little bit about this above, but there are different types of new construction.
A tract home is one option. Tract homes are part of new developments, where builders buy large tracts of land.
They then create a completely new neighborhood. These homes tend to look similar to one another, but the prices tend to be favorable because builders get bulk discounts on materials, and you know what you're getting.
If you're buying in one of these neighborhoods, the builder will have floor plans and options, and you can choose from them, but your home isn't going to be custom.
A spec home is one that a builder completes, and it's ready for someone to move in. You'll still be the first person who lives there, but you won't have been part of the design process.
Custom homes give you a chance to input each step of the way. You're working directly with a builder to determine each detail of your home, but this is going to be the most expensive route in most cases.
4. Lending for New Construction
If you're going to buy a new construction home, you might have a different process. Rather than, for example, getting the entire amount of your home loan at the time of closing, you might first get a construction loan.
Construction loans are short-term, and then they allow for released advances to your builder throughout the timeline of your construction. Then, after your home is complete, your loan might be converted into a traditional mortgage, or your construction lender might make you get an entirely separate mortgage.
If you're buying a tract house or one that's already completed, you can just go through the lending process as you would with any other existing home.
5. Be Careful When It Comes to Your Purchase Agreement
In new construction homebuying, you might have fewer opportunities for negotiation, but you still need to be clear on what happens if anything unexpected happens.
If you're building a custom home or you're buying one that's in the process of being built, for example, what happens if there's a price increase for materials? What if labor is more expensive than anyone anticipated? How will these situations be dealt with?
It tends to be a good idea to work with a real estate agent who specializes in new construction. If there are negotiations to be made with a builder, which can be notoriously difficult to do, they're going to be experienced and may be helpful here.
6. Don't Pay For Upgrades That Won't Add Value
Finally, if you're buying new construction, you may get excited about the options available and the add-ons and customizations. Before you know it, you've increased the price of the home substantially, and yet you may not have added any actual value.
Be careful about getting too enthusiastic, which can be a big pitfall in purchasing new construction.