Deciding on how to pick the right dumpster when you are moving seems like something trivial. So trivial that when it comes to organizing your moving activity, it's the last thing that you generally think about it.
Most people don't even realize that they need a dumpster until they actually see the debris piling up.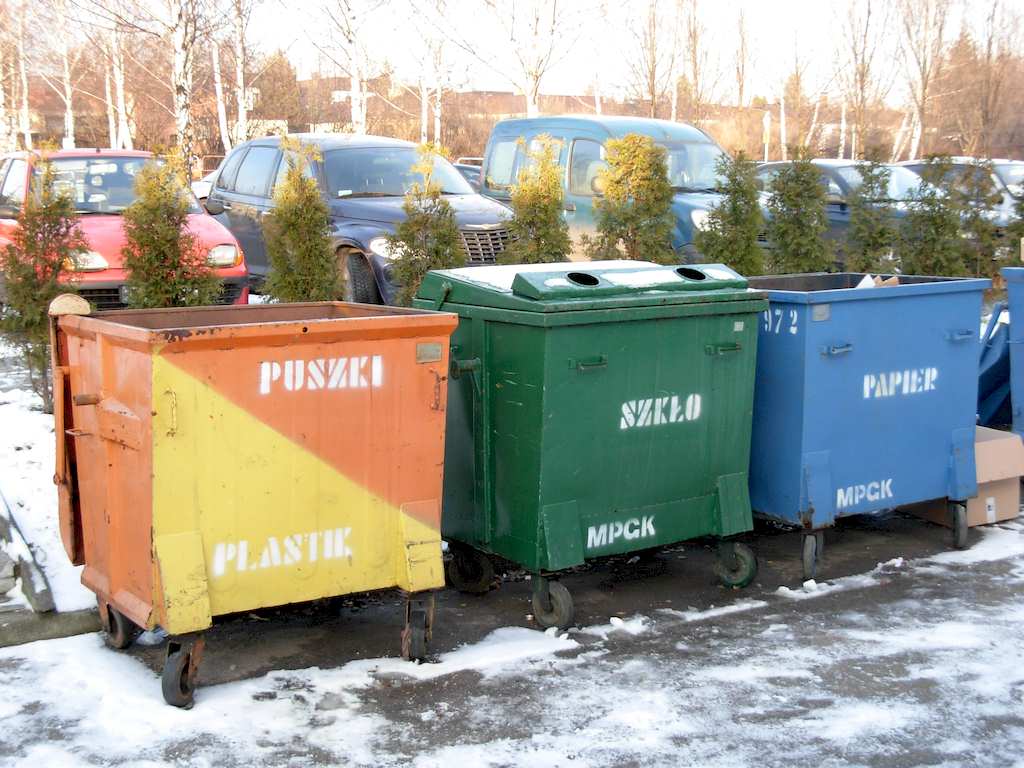 However, when you are moving, the chances are very high that you will not be carrying all your things back to the new home.
There will be many items that you will want to get rid of. It may be debris from cleaning the old home, or it may be furniture or other things from the attic that you decide you no longer need.
Understanding Different Sizes of Dumpsters
Dumpsters come in a variety of sizes, most of them being sold as 10, 15, 20, 30, or 40 yards – depending on how much you are planning to throw away. It's very important to note that these dumpster sizes are measured in cubic yards.
For instance, a cubic yard (3' x 3' x 3') has 27 feet. A 10-yard dumpster, for example, may hold a total of 270 cubic feet of waste.
The size of the dumpster that you choose to buy or rent will pretty much depend on the size of your project.
Moreover, it will depend on the type of clean-out that you want to make and the waste you want to get rid of. Here is a small summary of each dumpster size along with the loads that it can carry:
---
Read Also:
---
The 10-Yard Dumpster
When you rent or purchase a 10-yard dumpster, you are practically buying a container that can hold 3 truckloads of rubbish.
It is perfect for attic clean-outs, garage clean-outs, as well as general household clean-outs. Plus, it is ideal for interior renovations, as well as dirt and concrete and dirt removal.
Since it is quite versatile, this dumpster size can be used for quite a variety of moving projects. It is probably why it is likely the most common-rented option for when you are planning to move.
The 20-Yard Dumpster
Holding about 6 truckloads of rubbish, these dumpsters are the better option when you have a bigger moving project coming along – the kind that has you renovating the home before a move-out.
On the Christensen Recycling website, they go into detail on each of these sizes and say the 20-yard dumpsters are perfect for floor removals, deck removals, bedroom remodels, big landscaping jobs, roofing jobs, as well as dirt and concrete removals.
These types of dumpsters are also the better choice if you plan to get rid of large pieces of furniture. If you have a bed or some bigger closets or cabinet sets to get rid of, then this might be a better-suited choice for you.
The 30-Yard Dumpster
If you have bigger moving projects that lead to quite an excessive amount of waste, then you might want to go for the 30-yard dumpster.
This is perfect for large deck removals, interior renovations, whole home cleanouts, or any kind of project that might need you handing about 9 truckloads of waste.
The 40-Yard Dumpster
If you have some big renovation projects before the move-out or some particularly large home cleanouts, then you might want to go for the 40-yard dumpster.
As recommended by many of the top home cleaning blogs, this is large enough to fit 12 truckloads, making it the ideal choice if you have a big house that needs to be cleaned out. Aside from large home cleanouts, it is also a good choice for community cleanout events.
Factors to Consider when Weighing Dumpster Sizes
Overall, when you are choosing the size of the dumpster that you want to pick, there are several factors that you should keep in mind.
The more appropriate the dumpster size is, the more reliable the unit will be – which is why you may want to consider the following pointers.
As mentioned previously, you need to consider exactly how much waste you have in your home. Do you have a big home with a lot of junk – or do you have a smaller home with a lot of items that you plan on taking with you anyway?
If you don't have that many things to throw out, then you might not want to go for a very big container – a small one should do just fine here.
Think about whether you are planning to renovate or if you want to leave the house the way it is. If you do not have any major renovations to do (or any renovations whatsoever), then you won't have a lot of debris to throw out – meaning that a small 10-yard dumpster, for example, should work just fine.
Some companies even offer a dumpster size as small as 5 yards for those that have very little waste to throw out.
On the other hand, if you plan on doing some massive renovations before you move, then a bigger container might be a more suitable choice. This way, you will be able to carry out all the garbage without making the extra journeys.
It goes without saying, but the bigger the dumpster, the more it will cost you. Different companies will offer different prices when it comes to dumpster rentals, and there is a high chance that you will also come across one that will provide quite a spacious dumpster for a good price.
That being said, big dumpsters won't be very cheap in comparison to smaller ones, regardless of the company that you go for.
For that reason, you should not go for bigger models "just in case," going over your budget in the meantime. Only go for bigger sizes if you actually need them, and if it is within your budget.
If you only have a small driveway or limited space to go on, then the chances are very high that you won't be able to properly work with a very large dumpster.
As a result, if you want to choose the right dumpster size for your moving project, then you should make sure that you have the necessary space to keep it around.
Plus, you must ensure that you can bring it down the lawn and through the gates without dealing some serious damage in the process.
Regardless of the size of your project, a small space will require that you get a smaller dumpster. Indeed, it may increase the number of dropping off trips – but at least you will know that it will fit in your available space.
On the other hand, you should not go for a model that is too small "just in case," because you might end up doing more trips than you need. While it won't cost you much in the initial dumpster price, it will cost you in regard to the trips that you have to take.
The Bottom Line
Some people purchase a smaller dumpster size, only to realize that it is way too small for their needs – whereas others purchase larger models only to find out that they were not even necessary.
Both options can cost you quite a lot if you pick wrong, so make sure that you make the appropriate choice. Or you can go the easy route and contact a junk pickup service instead. We hope our article was of use in this regard.