Having a beautiful and well-maintained garden has countless benefits and improves your quality of life greatly.
You get more exposure to sunlight, spend time around beautiful plants and flowers, engage your body in low-impact physical activity, and at the end of the day, you have a wonderful landscape in which you can enjoy your precious downtime.
But maintaining the perfect look for your garden doesn't have to be as hard as people make it seem. All you need are the right products designed specifically for garden tasks.
That way, you can spend more time enjoying the fruits of your labor rather than spending your entire time on cleaning and maintenance.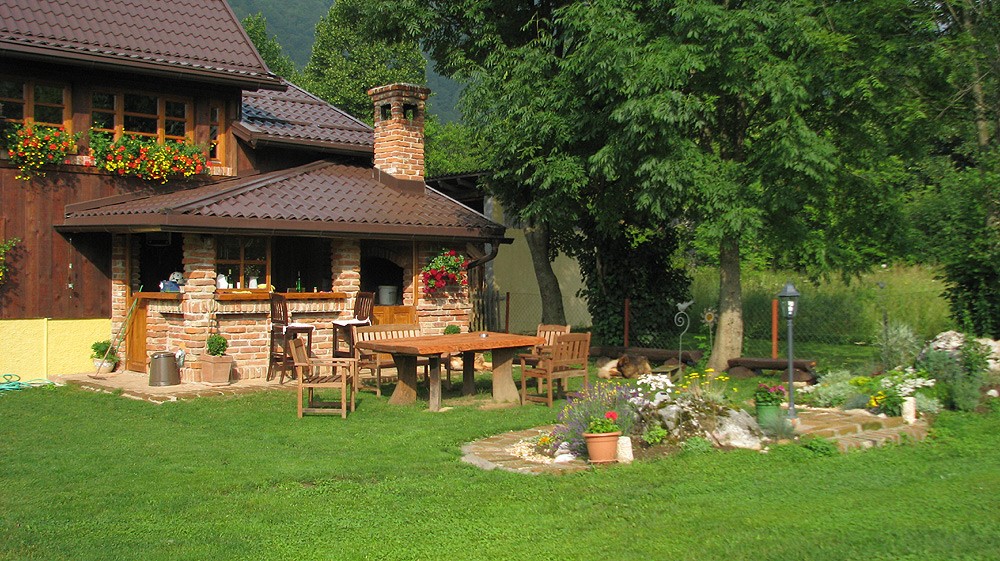 In this article, we'll list all the tools that can help you have the ideal garden space with ease.
Note that all the products listed are cordless, and that's all because of recent technological advancements. In the past few years, we've seen batteries become much more affordable, they store much more power than previously, and have faster charging times.
All of this has ensured that cordless products are as good as their corded counterparts, if not even better because of the added convenience.
So, without further ado, let's get to it!
Top 4 Power Tools to Make Your Garden Look Picture Perfect
Cordless Lawnmower
The lawn is the main foundation of your backyard landscape. No garden can be picture-perfect with overgrown grass.
There are few more satisfying things in life than walking barefoot on freshly cut grass. That's why a lawnmower is probably the most important part of maintaining a beautiful garden.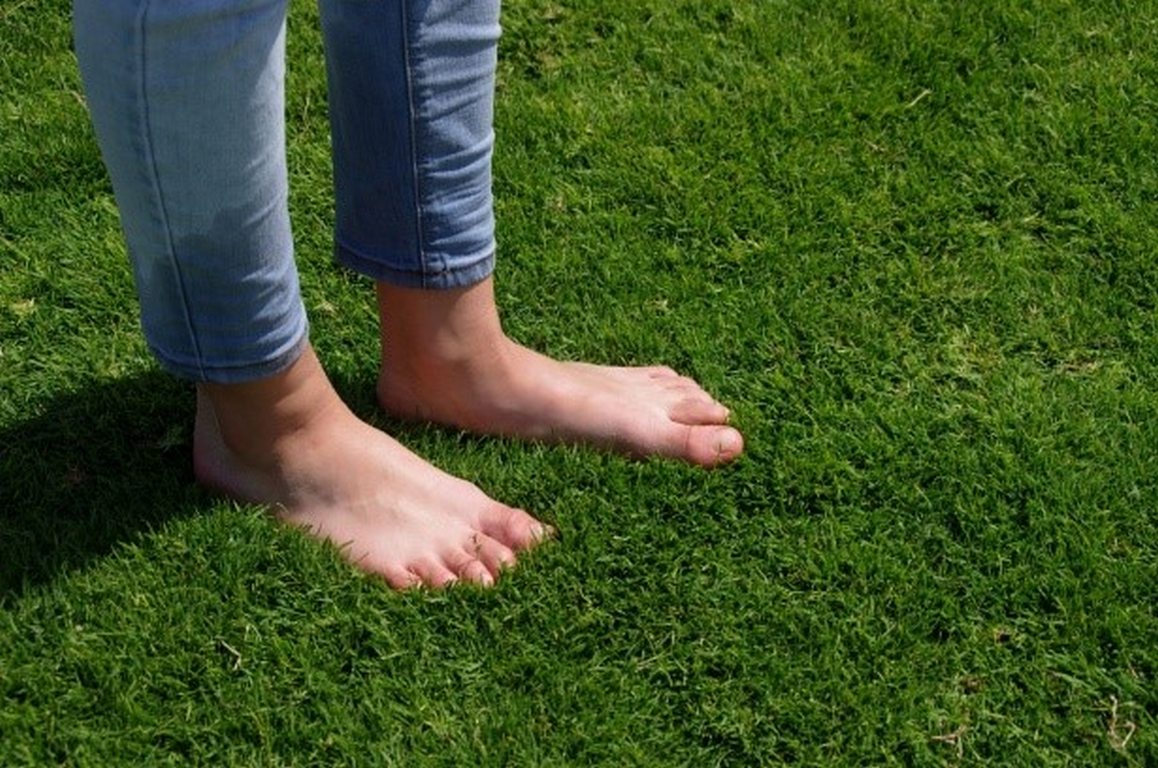 Regularly mowing your lawn provides it with that perfect finish, and ensures that the grass stays healthy and can absorb all the sunshine and nutrients it needs.
Cordless lawn mowers, like all other cordless power tools in this list, are powered by a lithium-ion battery, rather than using electric power or gas.
You charge the battery for the designated time, and the lawnmower runs with the stored energy from the charge, very similar to a smartphone.
The main advantage that comes with a cordless lawn mower is that you don't have to add any fuel, replace filters, or perform routine maintenance. And the best part? No cords to pull around and worry about tripping.
Some people have questioned whether a battery-powered lawnmower will do the job as good as its corded counterpart, but thanks to recent advancements in cordless technology, there's virtually no difference, especially on well-maintained laws.
One such lawnmower is the latest one from GTech, which appears to be a great product based on many reviews.
There are a variety to choose from, but the best thing to do is check out what real people are saying about the mower, what it is best suited for, and then decide if it's fit for purpose.
Cordless String Trimmers
A lawnmower can go over your entire lawn, but it can struggle at the edges and tight spots. That's where string trimmers come in.
You wouldn't want patches of overgrown grass around any decorations or installations in your backyard. And string trimmers, also known as strimmers, allow you to trim right up to trees, steps, and rocks.
They're great for maintaining neat edges along walks and beds and can even tidy a hard-to-mow irregular rocky hillside.
And just like with lawnmowers, there are plenty of cordless options for strimmers as well. They are much quieter, don't pollute the air around you, and are light enough that even the elderly can use them.
Newer string trimmers often have features that make them pretty easy to use. One such feature is an automatic line feeding system that ensures you don't have to stop midway through to replace the string
Another important feature to mention is the common 180-degree rotation head that allows you to use it as an edger along pathways and flower beds.
---
Read Also:
---
Cordless Dethatchers/Aerators
Mowing and trimming the lawn ensures a pretty and neat finish, but that's just the appearance. Lawns are complex systems, just like anything in nature, and require enough sunshine, food, and water to be as healthy as possible.
To ensure the optimum health of your lawn, you'll need to provide it with enough of those three elements. But over time, lawns can develop a layer of thatch, which is mainly dead turfgrass tissue found between the green vegetation and above the root system.
It acts as a barrier to insulate the soil from extreme temperatures, but if it gets more than an inch thick, it can start blocking sunlight and water from reaching the roots of the grass, resulting in dry spots and an overall unhealthy lawn.
To solve the thatch problem, there are two main things you can do: dethatching, or for more severe buildups of thatch, aeration.
Dethatching is basically removing the thatch by raking it away, while aeration includes penetrating the soil ar multiple places to allow air and water to reach the soil below.
Back in the day, this used to be done by hand, but now thanks to technology, there's a power tool that can do both of these tasks. Cordless dethatchers/aerators use a roller with sharp blades that tease out the thatch buildup at the same time as penetrating the lawn.
This saves you countless hours of tiresome work.
Cordless Hedge Trimmers
Moving on from the lawn, the next thing that can make or break your garden landscape is the hedges. Hedges allow you to define specific areas of your garden, line a path, and even camouflage a utility.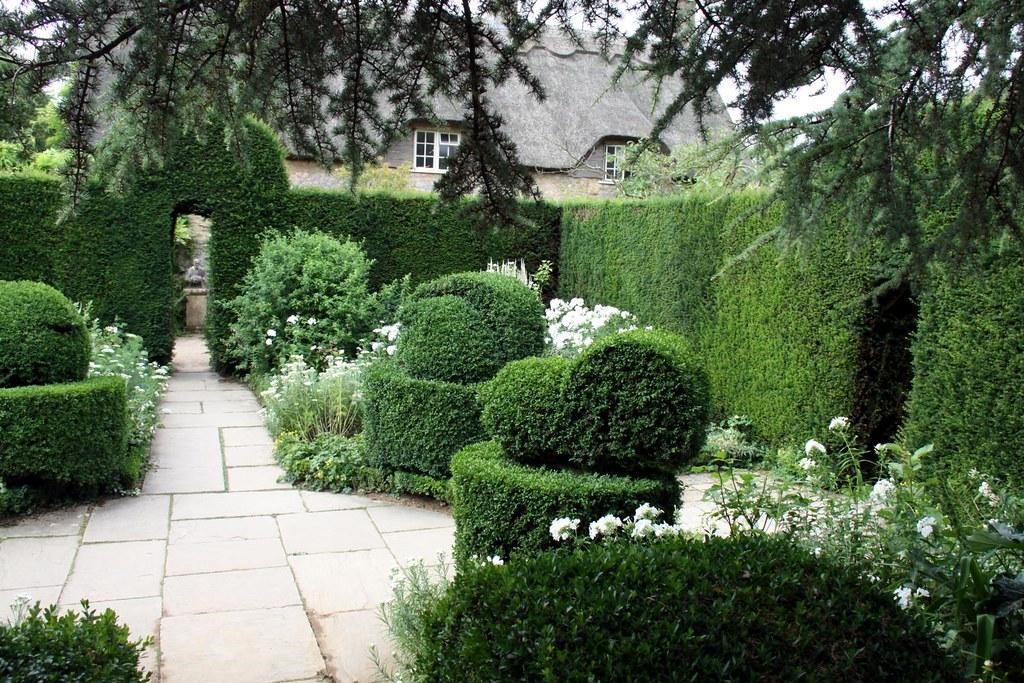 They are as versatile as you like and there are numerous ways in which you can use them. But just like a lawn, they can become overgrown rather quickly. And overgrown hedges are simply not pretty to look at.
Back in the day, you had to manually trim the hedges with shears and tire your hands so much that you couldn't do anything else for the rest of the day.
Now, there are hedge trimmers designed specifically for these purposes, and they are incredibly easy to use, especially the cordless versions.
Thanks to being powered by a battery, they are very lightweight and ergonomically designed. Newer models even feature a shoulder strap for increased comfort.
Coupled with the fact that you can trim all your hedges within 30-60 minutes, they ensure that you can spend more time relaxing in your garden than working. And that's the ultimate goal of having a garden!
Final Thoughts
Having a well-maintained and beautiful garden landscape shouldn't be a complicated and tiresome job. And it certainly won't be when you have the proper garden power tools to help you out.
There are plenty of options suitable for every budget – you just need to shop smart and do some research on reputable garden power tools sites before you choose.
With the tools from our list, you can turn the job of caring for your garden into a pleasant hobby that provides plenty of satisfaction, and ultimately, enjoy the benefits of nature from the comfort of your own home.