In Australia, it's a challenge for many gardens to get enough water to thrive. Summers are typically humid and sweltering, creating a need to water vegetation often, an intensive chore for which not everyone has enough time in their day. That leads many to turn to irrigation systems.
There are efficient systems meant to conserve water while providing environmental and multiple other benefits aside from giving you a green garden. That includes adding value to a home in the instance you decide to sell.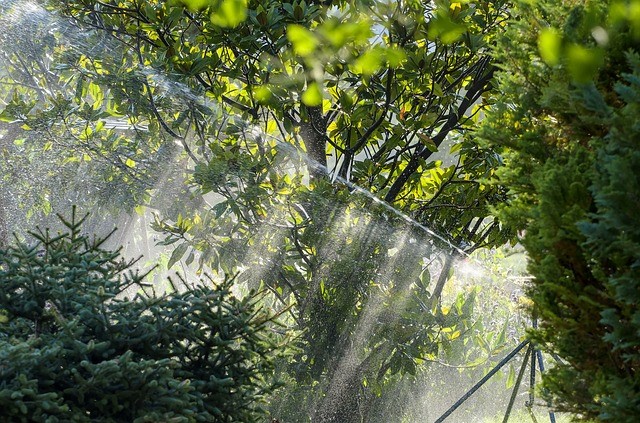 Fortunately, you can find trusted irrigation suppliers online like those at www.waterpro.com.au/ you to select an eco-friendly, cost-effective unit in which to invest. There are varied options. Ideally, you'll want to search for one that most preserves the country's water resources.
Maintaining a Lawn and Garden in Australia With Irrigation
Australia's tendency toward hot, humid temperatures and little rain creates a need for frequent watering of lawns and gardens. Unfortunately, this can be time-intensive and wasteful of the resource.
Fortunately, there's another answer more beneficial environmentally and for the homeowner and the farmer – investing in an irrigation system.
The best options will deliver the resource in the most efficient, eco-friendly way allowing for minimum waste. There are several options on the market for which you can get supplies online from reputable irrigation dealers.
The experts can help you determine the ideal plan for your specific situation and install the system. Some of the most commonly available:
The Drip
The suggestion is this is among the most efficient of those on the market. It sends gradual drops to the roots of the vegetation where it's most critical.
There is a network of piping with distinct areas with releases of drops from the pipes, which connect directly to the water supply.
The operator can measure the fluid usage and designate a timer to conserve even more fluid or function manually. As a whole, the method produces minimal if any waste
The Sprinkler
With the sprinkler, water runs through either a hose or a series of pipes from which the lawn receives a fine spray.
You have the option to use one hose with a sprinkler head attached for a garden, or you can connect to varied pipes to spray in areas where there is a need.
If you use a sprinkler system adequately, you can conserve resources, but it's critical only to use the number of heads essential for your situation and spray where there's a dire need. Again, this method has the option of being put on a timer to save wastes of resources.
The Centre Pivot
The self-propelled irrigation technique functions by a rotating central pipe consisting of outlets moving around a pivot point.
The concept is that of a massive sprinkler with either aluminum or steel towers supporting it. The water delivers in graduated levels with a minimum level close to the middle and more significant amounts the further out it comes from the unit's interior with the idea that it ultimately evens out.
---
Read Also:
---
The Furrow
Furrow irrigation boasts as among the most simplistic options, with trenches produced in garden beds allowing water to flow from one end, ultimately creating a well-watered area.
The option might be better for a smaller space than a large garden or in an agricultural setting. It seems a choice that would be less eco-friendly than some of the other less wasteful choices.
Another option, Terraced, offers a similar concept for those who live on a sloped parcel. The idea is to create a stepped structure on the slope and deliver the water from the top step.
The idea is that the fluid would follow the highest-grade path and fall to each one below, saturating the beds as it moves.
Again, this could take considerable resources, more so than drip irrigation, which is quickly becoming one of the most popular methods due to its conservation of water which is especially essential in Australia where there are often restrictions placed on the resource.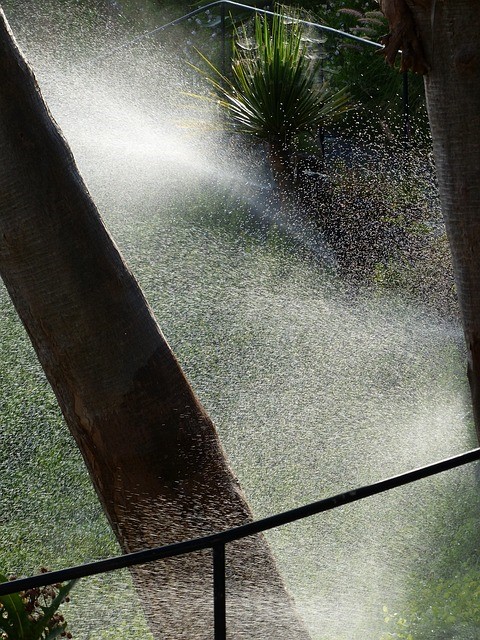 Restrictions on Watering in Australia
The State Government will often place restrictions on water use due to the depletion in reservoirs, heat waves, and limited rainfall.
From state to state and city to city, these restrictions vary, making it important to contact your local office to determine the guidelines for your specific area to be compliant.
Investing in an irrigation system, particularly one that recycles resources and follows environmentally-friendly guidelines, is a responsible choice for a homeowner or a farmer attempting to maintain their landscape and likely meet government guidelines in times of restricted use.
Learn reasons why installing an irrigation system is a wise investment at https://www.bhg.com.au/why-you-should-install-an-irrigation-system/.
Watering without one of these methods can result in an exceptional waste of water and won't be sufficient to sustain vegetation when the government imposes limitations.
Ideally, each person will consider the irrigation system a good investment option to conserve even when there are no restrictions in place.
Being proactive presents a unique opportunity to preserve resources, and potentially, ultimately, perhaps you'll see an abundance more so than a shortage when there is a need in times of extreme weather and drought.
Final Thought
Australia presents an unprecedented challenge with its sweltering summer temperatures, minimal rain, and bushfire danger.
Keeping gardens, lawns, and, most essentially, farm crops thriving is a struggle most ideally met with the most efficient irrigation system. The drip system is gaining popularity as among the conservative options in most scenarios.
You can find suppliers online with whom you can consult on what the ideal eco-friendly, efficient solution would be for your particular situation. There are many options from which to choose, but it's critical to consider conserving resources as the priority.
If you're proactive in your approach to the environment, others around you will likely follow your example. In doing so, recycling water as a community can result in having a supply when the need becomes imperative.