In the present era, anyone can build their perfect home with the help of virtual interior design applications.
The designing apps utilize innovative technologies that are helping common people design every part of their dream abodes as per their requirements.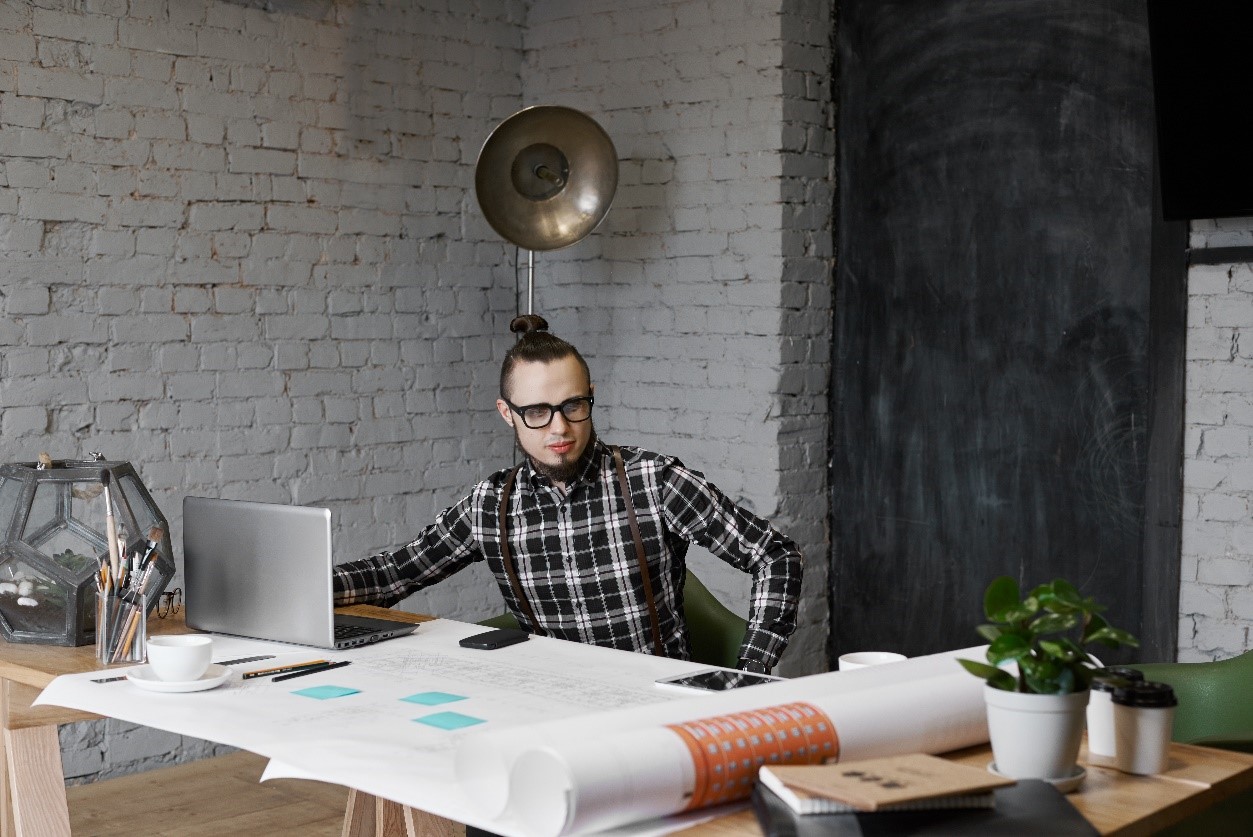 With many high apps available in the market currently, it can be perplexing to choose the correct one.
However, it is easy to decide by looking at the interior design app's features. The applications offer the best themes, décor, colors to users with easy login and navigation process.
Best custom mobile app development company can create an interior design app as per the client's preferences or project requirements.
Powering the Apps with Best Features
People who decorate or build their houses' interiors right now are undergoing a revolution because of virtual decorating apps.
The need for these apps is high right now, which is making several developers from top custom mobile app development companies shape groundbreaking solutions.
If you also want to be a part of this booming industry, then you need to incorporate some must-have interior design apps features in your app.
What features and how you integrate will determine the success of your interior design application. Here is the list of the features:
1. Allocating Ideas Through the Application
When you want your app to be the best free interior design software, you need to build one where your friends and family can share their ideas.
The application must be designed in a way that it can save fresh decorating ideas and craft a store book.
It is not just restricted to idea-sharing but also solutions to the various challenges interior designers face.
Alongside, users must be able to share ideas on home remodeling on the app.
2. The Audience Can Shop for Eye-Catching Products
The best apps for interior design professionals offer striking ideas and a list of home décor products that they can use.
Not just for professionals, but an average person trying to refurbish his house can also take help from these apps.
When you create a home interior design application, ensure that it can function across various platforms.
The target audience can browse the various home décor products at any point in time. Hence, with the shop attribute, they can add products to their cart easily.
---
Read Also:
---
3. Find a Professional
Perhaps this is one of the most crucial interior design apps features. An interior design app online can assist a layman in creating a floor plan, deciding where to put the windows, doors, etc.
However, it can never imitate what a real professional can do. Hence when creating an app, adding the feature of finding a professional is a must.
The users must connect with expert contractors, architects, and designers at any point in time.
Not only can they receive assistance but also use the ideas and work of the top designers for their dream abode.
The audience can pick their preferred professional depending on the budget.
4. Add the Feature that Says "View Gallery"
You can never afford to miss this feature if you want to develop the best free interior design software.
The app will remain incomplete if you do not include the real and virtual images of the various décor and designs.
The application you create must be the one-stop-shop for the users to view the products in the gallery seamlessly and without any hassle.
There should be options for shortlisting the favorite items, and they can pick the products later.
There is a good reason why you must include this feature in your app. Pictures help in setting trust amidst the audience and persuade them to purchase products.
5. "Ideabooks" Attribute
The name Houzz is one of the most popular names when we speak of virtual decorating apps.
This attribute of the app will be identical to the Houzz application. Here professional interior designers can post their solutions and stories on the platform.
Storing the ideas and keeping them in hand for later reference includes a hassle-free process.
How Can Users Utilize the Application?
Along with the interior design apps features, you also need to ensure that users feel comfortable and comfortable using your app. The tips to follow are:
The user should build their profile either through social media channels or personal email id.
The user must finish creating the application profile by inputting the address and name.
Professional interior designers need to add their shop name, postal address, and location. This will ensure that the visitors can easily discover them on the app.
On the signup page, the users must finish inputting their profile information. On top of that, enable users to incorporate their social media networks.
When developing an interior design app, the most vital attribute will be photo uploading.
There are few things that you must include in this feature. These are as follows:
The image must carry a width of 1000 pixels. This will ensure that users get to witness HD quality images on the screen
Users must only upload licensed and authentic images

Make sure that the visitors utilize relevant keywords when filling the space in the description box.
The keywords need to be easily discoverable and rich for the purpose of selling.
Cost Breakdown
The expenditure associated with building a home interior designing app depends on several factors like design, customization, marketing, amount of testers, project manager, developer fees, etc.
Advanced app development will need a minimum of 1250 hours. Some companies conduct hourly basis charging, and it can vary between 25 – 130 USD/hour.
Final Say
The competition out there is tough and challenging. Building an online home design app is easy, but ensuring its quality is the hardest part.
Integrate all the essential interior design apps features and let your app soar high in this coming year.
The expert developers of a custom mobile app development company are always there to understand your ideas for turning those into reality.
With your innovative ideas and their state-of-the-art solutions, a lot can be achieved.