Owning a house comes with its fair share of plumbing issues.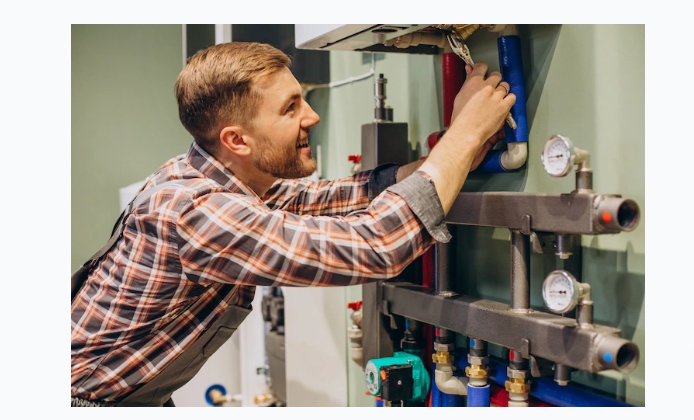 Some plumbing issues result from old fixtures or regular wear and tear, while others might result from improper usage or maintenance of specific systems.
Here are some of the most frequent problems you may encounter, as well as some explanations for why they occur and what may be done to resolve them.
1.  Faucets That Keep Leaking
It's uncommon to meet someone who hasn't dealt with a dripping faucet at some point in their life. Not only is it annoying, but it might end up costing you money in the long run.
Over a year, a single faucet may waste hundreds of gallons of water. Dislodged or damaged internal washers are often the source of drippy faucet problems.
2.  Sink Not Draining Properly
The most common source of this issue is a clog, preventing water from flowing freely. Congealed fat and food scraps may build up in your kitchen sink drain causing it to not work properly.
3.  Clogged Drains
Hair and soap scum buildup on the drain's walls is the most common cause of slow-draining baths and showers.
If it isn't handled effectively, the condition worsens over time. Investing in a drain guard to trap hair and other debris may help avoid or at least reduce the severity of the issue.
4.  Running Toilet
Water may be lost up to 200 times daily if a toilet runs. A defective flapper valve, which regulates the flow of water from the tank to the bowl, is the most prevalent cause of this problem. If the flapper isn't the problem, it's possible that the toilet fill valve must be changed.
---
Read Also:
---
5.  Faulty Water Heater
It's possible that you won't notice the issue until the water suddenly turns cold when you're taking a shower. A water heater might fail for a variety of reasons.
You may have to relight the pilot light if it goes out. Another potential issue is a buildup of silt. Another time, the thermostat might be the problem.
6.  Leaky Pipes
In addition to being a nuisance, leaky pipes may cause damage to floors, walls, and even your furniture. Mold and bugs may thrive in a moist environment. At the joints of pipes, leaks are nearly invariably the result.
If you're looking for a long-term solution, you'll need to replace the pipe or the relevant fittings with new ones with the help of Cincinnati plumber.
7.  Lack of Water Pressure
Low water pressure may be the cause of your faucet's gurgling sound. In older houses, this is a common issue. Leaking pipes that have been damaged, worn, or corroded over time may create low water pressure. Sediment and mineral deposits on aerators are often to blame. Vinegar may be used to clean the aerator.
8.  Backup of the Sewage System
Sewage system backups are, to put it mildly, terrifying. They may be unpleasant to the senses, unsanitary, cumbersome, and costly to remedy. This is probably the issue if you have a terrible stink of human waste coming from your drains and toilets.
9.  Garbage Disposal Blockage
It's not uncommon for garbage disposals to get clogged. Disposing of specific food particles like potato peels or corn husks or allowing cutlery to get inside may create difficulties. It's preferable not to put anything down the garbage disposal and toss as much as possible in the trash.
10. Slow Draining Sink
A clog blocking water flow is usually to blame for this issue. Congealed fat and food scraps may build up in your kitchen sink drain. In a bathroom sink, hair and soap scum are more prone to produce clogs than other debris.