When you own your home, you want to make sure that you take care of it. That means keeping up with maintenance and repairs.
For many people, the roof is just another expensive part of their house that they need to repair every now and then. For others, a leaking or torn roof can be a cause for worry as it can lead to more damage if left alone.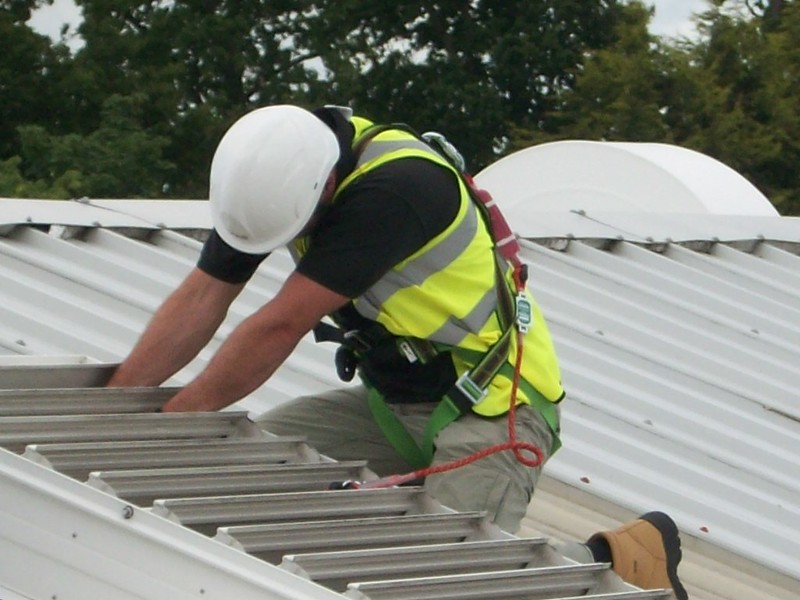 Either way, taking care of your roof properly is important as it protects you from the elements and helps reduce the risk of water damage.
Fortunately, finding reputable roofing contractors serving Birmingham isn't really all that complicated. If you are looking for a reliable service provider who won't rip you off and understands the value of customer loyalty, keep reading to find out how to do just that.
Get Recommendations
Would you rather trust the roof over your head to a total stranger or to someone who comes highly recommended by people you trust? When it comes to finding a reliable roofing contractor, the best place to start is by asking your friends, family, and neighbors for recommendations. They may have worked with a great roofer in the past or know someone who has.
---
Read Also:
---
Do Your Research
Once you have a few names to work with, it's time to do your research. The internet makes this easier than ever before, as you can simply Google each roofing contractor and read reviews from their past customers.
This will give you a good idea of what to expect in terms of customer service and quality of work. You can also check out each roofer's website to learn more about their company and what services they offer.
Check Their Licenses and Insurance
Do you know what is costlier than your roofing project? A lawsuit. Suppose a worker from the roofing company you hired gets injured while working on your property.
If the company doesn't have workers' compensation insurance, you could be held liable for their medical bills. To avoid this, always make sure to ask for proof of license and insurance before hiring a roofing contractor.
This way, you can rest assured knowing that you are protected in case of any accidents.
Ask for a Written Estimate
Some elements in the roofing industry are notorious for their shady business practices. To avoid getting ripped off, always make sure to get a written estimate from the roofer before hiring them.
This way, you will know exactly how much the project is going to cost, and there will be no surprises down the line. Be sure to get at least three estimates before deciding on a roofing contractor, as this will give you a good idea of the market rate.
Compare Warranties
Most roofing contractors offer some kind of warranty on their work. However, these warranties can vary greatly in terms of coverage and length. Typically, the longer the warranty, the better.
It is also important to make sure that the warranty covers both labor and materials as this will give you more protection in case something goes wrong.
Ensure They Have a Local Address and Phone Number
When you are hiring a roofing contractor, it is important to make sure that they have a local address and phone number. This may seem like a small detail, but it can make a big difference if something goes wrong.
If the roofer you hired turns out to be a fly-by-night operation, it will be much harder to track them down if they don't have a local address or phone number.
Make Sure They Are Experienced
Experience is especially important if you have a complex roofing project. A good way to gauge their experience is by asking for references from their past clients. The more experience they have, the better equipped they will be to handle your roofing project.
Meet With Them in Person
While you can do a lot of research online, there is no substitute for a face-to-face meeting. This will give you a chance to get to know the roofing contractor and ask them any questions you may have.
It is also an opportunity for them to assess your roofing project and provide you with a more accurate estimate.
Be Wary of Red Flags
There are some red flags that you should be aware of when hiring a roofing contractor. These include things like door-to-door salespeople, pressure to sign a contract right away, and lowball estimates. If you see any of these red flags, it is best to move on to another roofing contractor.
All in all, due diligence goes a long way in hiring a roofing contractor. By following these tips, you can be sure that you are getting the best possible service for your money.