When you have an old home, it is common to deal with a lot of plumbing issues.
Whether the problem is a clogged pipe or a leaking faucet, or something complicated like changing pipes, all these plumbing issues can cause your life to be stressful.
It can get worse if you attempt to handle the plumbing issues alone. While there are specific issues you can solve yourself, the complicated ones will need you to hire Jet Plumbers.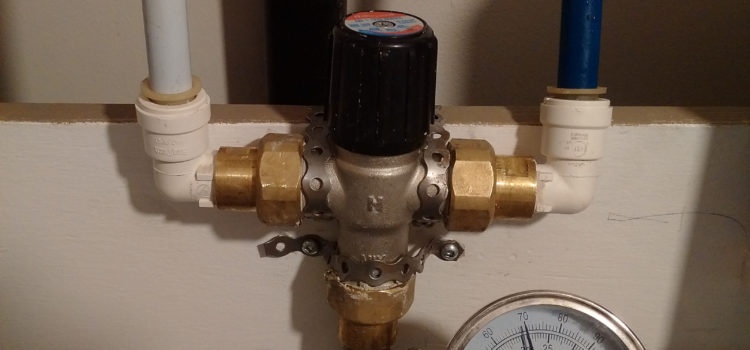 Hiring the right plumber will give you peace of mind knowing that a professional will deal with the problem.
However, if you don't know what to look at before you hire a plumber, here are eight things to consider:
1. Experience
Most homeowners will hire a plumber only because he has a license. However, if you want to work with the right one, you should find out if he has experience.
You must find out the plumber's background before hiring him because hiring someone inexperienced will cost you time and money in the long-term.
Even though an experienced plumber may be costly, the job will be completed faster without hassles.
2. Warranty
Make sure you ask the plumber if there is a warranty that comes with his services.
Can he provide a warranty that is valid within a specific timeframe? What if you don't like the work done? If you don't get a warranty, you will have to pay for repairs should you encounter more issues.
Hiring a plumber who offers a written agreement that ensures the job has a warranty will give you peace of mind.
---
Read Also:
---
3. Price
Several plumbers will visit your home to check what they are dealing with, offer a free quote, and start planning how they will repair the plumbing problem.
When the plumber offers you the estimates, you can request the plumber if the price quoted includes labor, the materials' cost, and a contingency should something wrong happen.
Aside from that, you can ask if the total amount is a flat price (a price that won't change because of materials or the labor provided) or if he charges per hour (excludes the cost of the resources).
If he charges per hour, it can be expensive should the job take a long time. Make sure you and the plumber are on the same page before the job begins.
And you should confirm prior and find out when he would want to be paid. Some plumbers will opt to get paid after completing some phases of the job, while others will expect to be paid based on the time used to complete a task.
Also, you need to be aware that companies may charge you for cleaning up after the job is complete.
Don't forget to ask if the cleaning service is in the estimate and if it's not; you can find out why. Based on the final cost, you will have to make a choice.
4. Response Time
When you decide to reach out to an emergency plumbing service, you can ask how soon they can repair the plumbing problem.
Since emergency plumbers are available 24/7, they may delay getting to your premises when you need them.
5. Ask for Referrals
This is one of the most important things to check when hiring a reliable plumber. Most people will choose to hire people who they trust and have worked with before.
Yet, if you can't find the right plumber, you need to talk to people who have worked with a professional plumber near you. Therefore, you can request to ask for referrals.
6. Insured Plumbers
Make sure that the plumbing company you will hire offers employees liability insurance and worker's compensation insurance.
If they are insured, then you know the plumbers are covered should an accident happen while working. If the plumbers aren't insured, the property owner will be accountable.
He or she will pay the medical expenses. Liability insurance will cover the damages in your home that will be caused by the plumber.
If the plumber lacks liability insurance, the property owner will cover the damages.
7. Do the Plumbers Have Permits?
Before you hire a professional plumbing contractor, you need to ask if they have high-quality plumbing materials.
This is crucial, especially if you don't want to visit the hardware store regularly. Does the plumber have to go to the hardware store to purchase supplies? If so, you need to confirm who will cater for the expenses.
It would also be best if you found out whether the plumber can get particular permits that might be required.