Water is an essential resource in the house, and your household uses it for various purposes.
Thus, minor leaks in your plumbing system may take time to notice. Water leaks can cause extensive damage to your home if left for long. Therefore, it's essential to fix them immediately. This can help you avoid unnecessary home repairs and prevent large monthly water bills.
Old water lines, weather fluctuations, increased pressure, and overgrown tree roots can cause leaks. Over time, the water lines can also wear and tear. The rate of wear may depend on the pipe material and your location.
Thus, it's crucial to schedule a regular plumbing inspection. A quick call to Dan's Plumbing or your local professional plumbing company can help inspect your system and provide advice. A plumbing company can also help with leaking detection. They do this with leak detectors. However, you can also check for leaks and call the experts to fix them. The below easy ways can help you detect plumbing leaks in your home.
1. Keep Track of Your Water Bill
The water industry and the US Environmental Protection Agency (EPA) estimate a monthly average of 3,000 gallons per person. Thus, you should expect approximately 15,000 gallons per month if you are a family of five.
Your water bill should reflect this month over month. If it's consistent, then you don't have to worry. However, you might have a leaking problem if it increases each month.
Your water bill should be consistent each month. However, if there's a leak, you may notice a gradual increase in the amount you pay. For example, you can check for other plumbing leak clues to confirm. Alternatively, you can call your local professional plumbing company to inspect your system.
---
Read Also:
---
2. Leak-Test Your Toilet
Perhaps toilet use amounts to significant water usage in your home. Therefore, it's essential to ensure that leaks don't increase their usage even more. However, due to weak and tear, the toilet flapper can become weak. This can allow water to trickle into the toilet bowl continuously. Doing a dye test is an easy way to confirm this.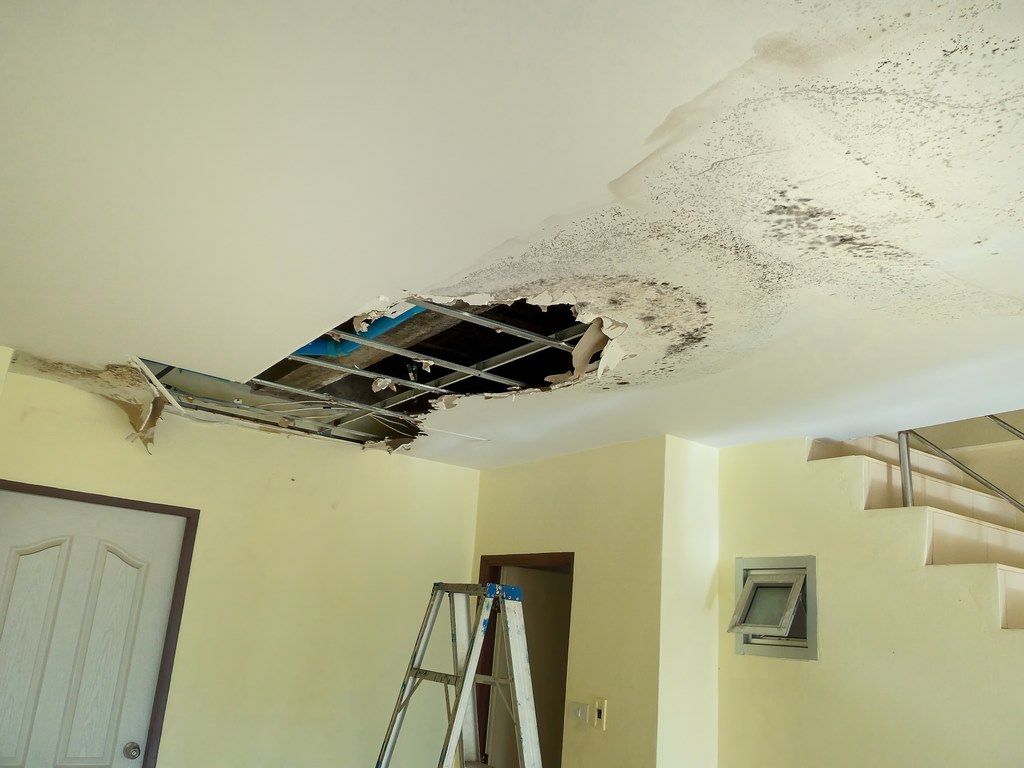 A dye test can use either dye tabs or food color. You can also run the test in two ways. The first option you can put the dye into the toilet cistern. Leave this for a few minutes without flushing, then check if the color appears in the toilet bowl. If there is, you should call a professional plumber to help fix it.
The other option is to put the color in the toilet bowl itself. Again, leave this for a few minutes without flushing the toilet. If the intensity of the food color slowly disappears, it's time to call your local plumbing company.
3. Check Your Water Meter Closely
If there's a significant rise in your water bill, one of the immediate steps you can take is to watch your water meter. It can help give you a better status of your plumbing system. There will be movement on the meter readings if there's a leak.
To effectively pull this off, turning off all the water faucets in your home is essential. You should also turn off water-supply inlets for your home appliances. Next, you need to take note of the meter reading once you turn all these off. Give it an hour or two, then come and recheck the reading. There's a leak somewhere in your plumbing system if the reading changes. You can also think about buying smart plumbing technology, which can find leaks and other problems before they get too big, giving your home an extra layer of protection.
4. Inspect Your Home Regularly
Most water leaks can be minor. Therefore, it can take considerable time to notice a change in your water bill. As such, it's vital to always check your home for tell-tale signs of plumbing leaks.
For instance, most water pipes run behind walls and inside the ceilings. When water leaks, the affected area will either bulge or change color. Your wall or ceiling can change to brownish or yellowish. On the other hand, wallpaper and paints can swell in some places. Contact your local plumber when you notice this.
Additionally, it would help to also watch out for mold growth. Leaks in the walls and other hidden spaces can create a humid environment perfect for mold to grow. You can notice the presence of mold growth if you detect a musty smell in some parts of your home.
Sometimes, you may also see dark spots on your outside walls. In some circumstances, you may not detect musty smells or stained walls. However, you can keep an ear out for dripping sounds. If you hear these sounds, it can mean the leak might even be worse.
It's also vital to inspect your water appliances. The dishwasher, water heater, and laundry machine can have leaks. Thus, regularly check the area around these appliances to see if there are signs of dampness or water spots where there shouldn't be any.
Conclusion
Plumbing leaks that go unnoticed can cause water damage in your home. Performing regular inspections of your plumbing system can help detect if you have leaks. The above are some ways you can incorporate into your inspection routine. Once you notice a plumbing leak, it's crucial to contact your local plumbing company immediately.