As A+ Construction & Remodeling says, never judge a book by its cover.
But in the context of house design and style, the exterior reflects what the house is all about because the exterior of the home is very important in achieving a good or satisfying return on your investment.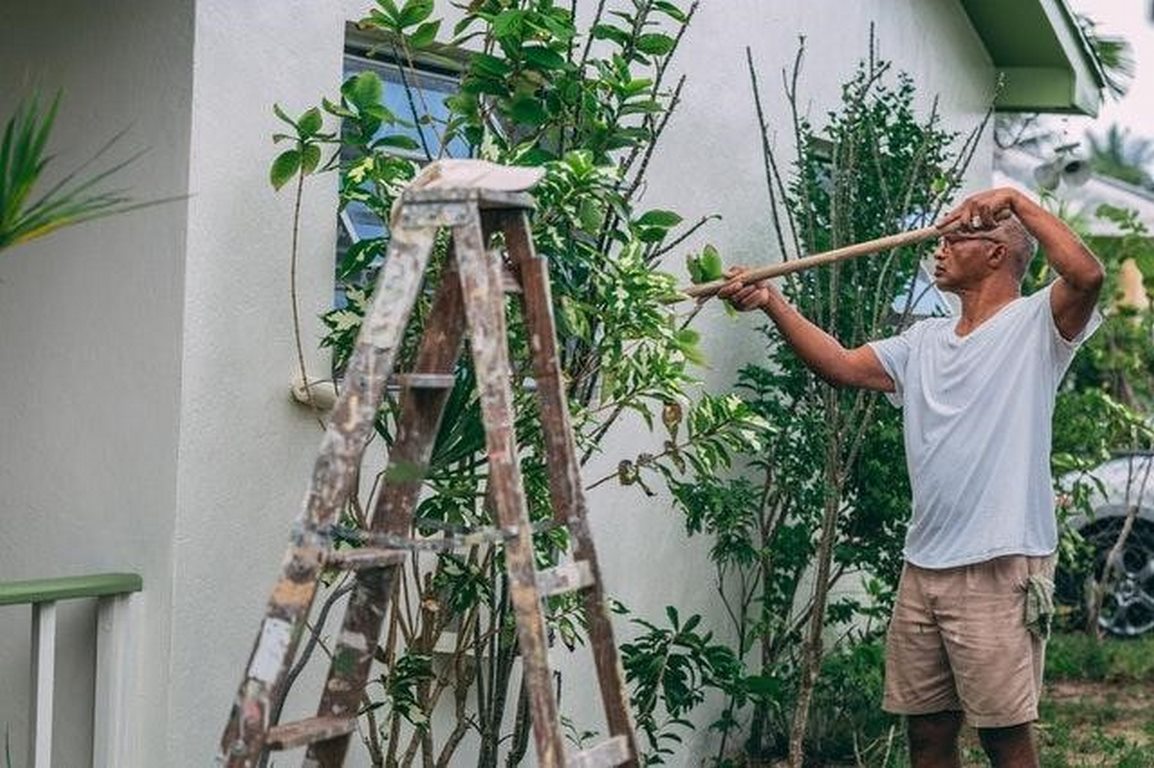 Your home needs to look presentable when viewed from the street and provide protection against the weather and inclement weather conditions such as drought, heat, and/or flooding.
Besides having useful features, there need to be several concerns for these houses to be more sustainable and durable.
To help you create a personal contribution to the home exterior, these home exterior remodeling ideas are designed.
For your home to look its best, there are several projects you can do.
Install Fiber Cement Siding
Another way of improving your home's appearance today is by changing your siding into fiber cement.
Fiber cement siding provides variety in the style and color of its fronts. It's very durable and low-maintenance.
This material has been proven to last much longer without maintenance because it does not deteriorate as quickly as other materials like wood or vinyl that crack or stain.
Add Emphasis Sections
You can make many renovations and style modifications to your home using siding materials such as wood or metal grating.
Choose one or more different siding types and use them to bring attention to separate your other property, such as upper stories, eaves, or attached sections like garages or barns, to create a style upgrade.
---
Read Also:
---
Apply a New Coat of Paint to the Walls
A fresh paint job on your house will enhance the value of your home.
If you want to ensure that your house looks fresh and vibrant, you should opt for a different paint color rather than renovating it.
Ensure you match the colors of your home to its architectural style to get better results.
Dark shades of paint are appropriate for Victorians, while moderate colors are best for Arts and Crafts, and natural colors for Tudors.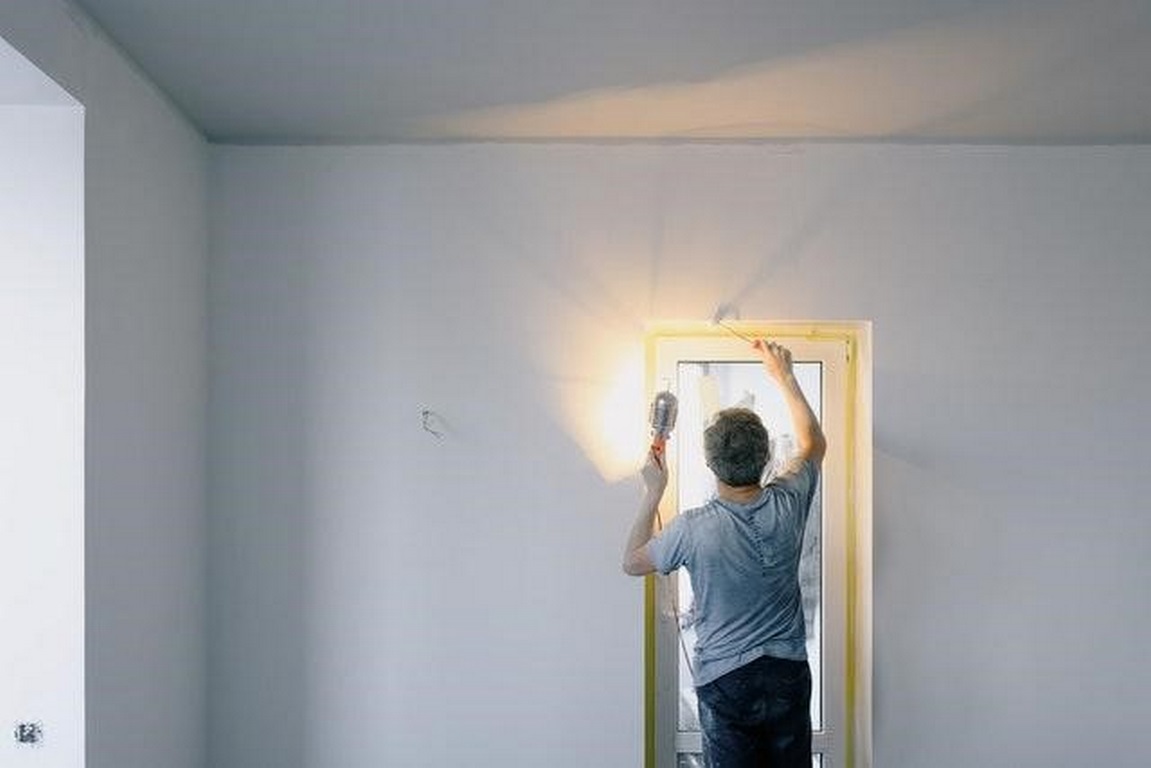 Use a Considerable Dash of Color
One of the more recent changes in home designs is the striking use of bold and bright colors.
This can be painted or wallpapered on the door, shutters, trim or decorative woodwork.
Look for design ideas that look great with the rest of your house while still catching attention.
Use the neutrals in moderation so you will not overshadow the rest of your home's color scheme.
Check Your Roof
Your roof plays a very crucial role in your home's look and function. Like the roof, when windows and doors start to get old, it's time to think about replacement.
Architectural roof shingles produce a greater amount of heat in comparison to traditional asphalt roofs.
By opting for Gutter & Roof Solutions Auburn, WA, you can be a trendsetter while saving money by not making expensive blunders.
Other ideas for updating your roof would be to use the standing seam metal roof on more new properties; a light or cool-colored metal roof is the trendiest roofing material of the moment.
Include the Porch
Homeowners can improve the home's value and function at the same time if they install a front porch.
Porches are remarkable additions since they offer additional living rooms for homeowners.
The porch of your home or business can be as big or as small as you want; just make sure you have enough space, including seating, a fireplace, or a place for groceries or supplies.
Incorporate Texture
Another popular exterior makeover right now involves adding texture to the outside of your home.
This could include replacing a concrete driveway with pavers or adding shingles to a small section of your home.
Decorative wall panels, metal panels, or stucco are great options for transforming modern homes' look.
Replace Your Windows
Many businesses place inadequate non-functional shutters on their shop windows.
This isn't necessary, but there are several stylish exterior shutters that you can choose from, including country and mid-century modern styles.
You can find shutter styles that match your exterior construction and consider a bright color to draw attention.
Increase Your Windows
Windows are often said to be the second eyes of the home. There are few or no windows in the front of your house.
If you want to add dimension to your exterior, you can try to increase your windows' size.
Establishing a Suitably Landscaped Environment
There's no need to overlook landscaping when it comes to your house's exterior.
Planting some shrubs and trees along your home can serve several purposes while bringing some much-needed beauty and rejuvenation to the surroundings.
Do not damage the seedlings as you drop them on the ground.
Modernize Your Driveway
Your driveway plays an important role in your home's curb appeal. One more option you have is to add an aesthetically friendly stamp or concrete brick to your driveway.
Remodel Building's Exterior Lighting
Make sure your face is seen no matter what time of day or night.
A variety of lights like overhead lighting, inside lighting, and accent lighting can guide guests to your house at night.
After dark, you can install some discreet lamps above your roof to help create a strong silhouette effect.
Extend the Entryway
For various types of homes, such as ranches that do not have adequately defined entries, it is now a trend to create larger, more welcoming entry areas.
These may include high Victorians, expanding front steps, or replacing exterior doors with glass inserts. If you call more attention to the front of your home, it can also attract guests.
Enhance the Quality of Walkways
Make sure your front door is as welcoming and elegant as the rest of your home. Install new paths, improve the walkway, and build some concrete pavers.
You can also add built-in seating to make the walkway more walkable and usable. You should even consider lighting all portions of the promenade at night.
Reinstate Garage Doors
Standard garage doors aren't the type of home improvement you would want to have installed in your home.
If you would like to add more decorative doors, like carriage doors, carved doors, or contemporary style doors to your house, then you can consider doing so.
Start Your Fireplace
Do you have a chimney that is well insulated and capped for protection against weather and animals? It's very important to install chimney caps for you and your family's safety, but they can also aesthetically highlight your home's roofline too.
This roof will have its decorative value, plus protecting your roof and chimney at the same time.
Fence Your House
A fence is a pleasant addition to any residential property. Fences help keep kids and pets safe, but they also improve the look of your property.
Fencing will enhance your surroundings and add style and interest to your property.
Consider installing a fence using horizontal slats instead of vertical ones or hiring a company that offers many different types of fences.
Your own home is your secure haven. It's a space for constructing your life, making beautiful memories, and spending time with friends and family.
You exist there – it's all your life. The house should have everything it needs and make you live more comfortably.
A remodeling can immediately transform your home into extraordinary beauty and functionality.
When doing an exterior remodel, it is important to have many factors in determining what needs to be done and how to maximize the exterior remodel.
The value will offer your property.