We all need a place to call home. Somewhere we can rest at the end of a long day or long week and recharge our batteries.
A place to put your feet up, have a bowl of ice cream, and watch a great TV show. Somewhere to raise a family, to live and laugh and love fully.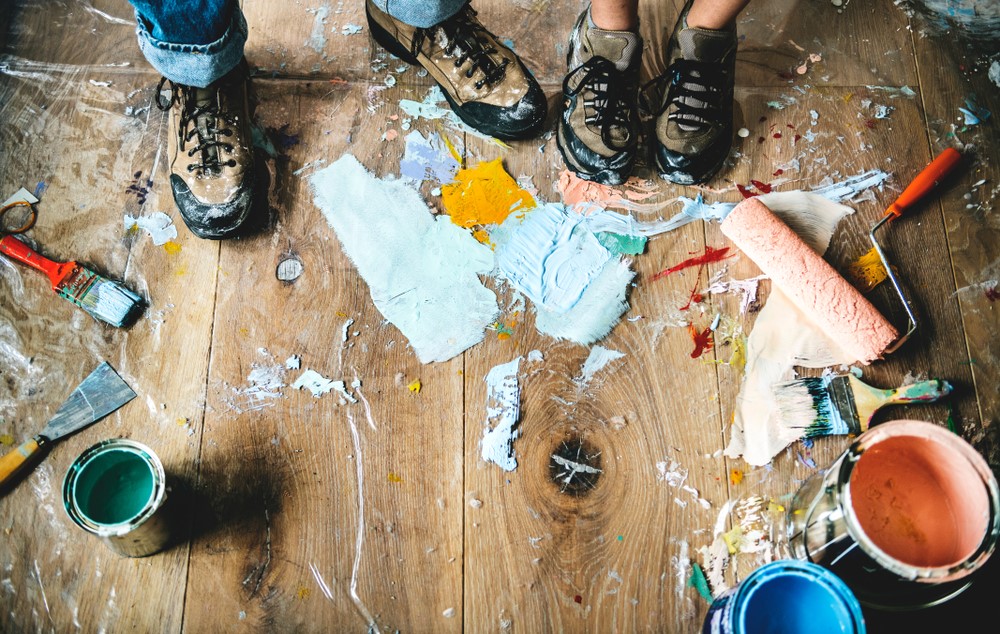 For many people, their first home is often a fixer-upper. They can pay a bit less for a rundown place they can slowly renovate over time, rather than forking out more for a fully renovated place or brand-new build.
And renovating via the DIY route is a popular option for many homeowners. After all, you can save a lot of money on labor by doing the DIY jobs and just paying for materials and tools.
In this article, we'll share everything about the renovator's armory. You'll learn what essential gear and tools you'll need for all those DIY renovation projects.
A Good Quality Saw
DIY renovations involve a lot of woodwork, and you want a tool that can see through timber quickly and efficiently. So, the first tool to acquire is a table saw or another type of power saw.
A hand saw might do the job, but it will take you much longer than a power saw and will usually offer a less defined cut.
There are many great options on the market – it's worth investigating, reading some reviews, and choosing an option that resonates with you.
You may not need a top-of-the-line power saw, but be wary of the ultra-budget options as well. The middle ground is sometimes the best approach for power tools for DIY.
---
Read Also:
---
Measuring Tape and a Spirit Level
The next gear to acquire is some measuring tape and a spirit level.
The measuring tape is so you can accurately measure the dimensions of objects. This might be pieces of timber, holes you're patching, a doorway, or the entire frame of a wall you're installing.
A good measuring tape will be long and retractable, with a lock mechanism so you can keep it extended to the desired length. The spirit tool, on the other hand, is a tool that will tell you if something is level.
When renovating, you need your timber and plaster to be straight, level, and balanced, and a spirit level will tell you if this is the case.
A Drill and Impact Driver
The next pair of power tools to purchase is a power drill and impact driver. The drill is for drilling holes in various things timber, walls, even bricks or mortar.
You should get a high-quality, large drill bit set that will cover all the different types of drilling work you will undertake.
An impact driver is like a power drill, but it is used for screwing things in quickly. You'll use this to insert screws into the holes you drill with the power drill. Now, it is possible to screw using a screwdriver.
However, this is time-consuming, and with the time you save using an impact driver, you'll be able to move on to other jobs quicker.
A Power Sander
While we're still on the topic of power tools, you should also acquire a power sander. You will use this versatile tool for all your sanding needs.
Sanding timber is one use, but a sander can also prepare plasterboard for paint or can be used to sand back old painted surfaces in preparation for a fresh coat.
Your home renovation DIY jobs will likely include some painting. A power sander is a worthwhile investment for your home tool armory.
Paint Brushes and Rollers
While we're on the topic of painting, no home tool and gear collection are complete without some painting equipment.
You'll want to get a variety of paintbrushes to suit all painting jobs. Typically, a broad brush for large areas is required, and some smaller brushes for trim and skirting areas are also a great idea.
You can also get some paint rollers and trays, useful when painting walls and ceilings. If you're painting a whole house inside and out, you'll go through a few sets of rollers, so stock up when you are buying these.
Some Old Clothes
You don't want to renovate the house dressed in your Sunday best. Go through your wardrobe to find some old t-shirts and pants that you don't mind getting dusty, dirty, and paint-spattered.
While you're at it, find some old shoes as well, or go and buy a pair of cheap sneakers from a discount or clearance store.
You won't want to do those DIY jobs in your Air Maxes or other good-quality shoes with all that sawdust, paint spatters, and dust.
A Crafty Conclusion
This article has shared what every renovator's armory should look like. You'll want a few power tools and some other gear like measuring tape and a spirit level.
Don't forget the painting equipment and your old shabby clothes for the job. Have fun and look forward to your renovated home.