A permanent covering, given to a floor to protect the lower layers, is known as flooring.
There are many types of flooring available, and some of them include timber flooring, bamboo flooring, laminate flooring, and hybrid flooring. Each of them refers to the materials used in their layout.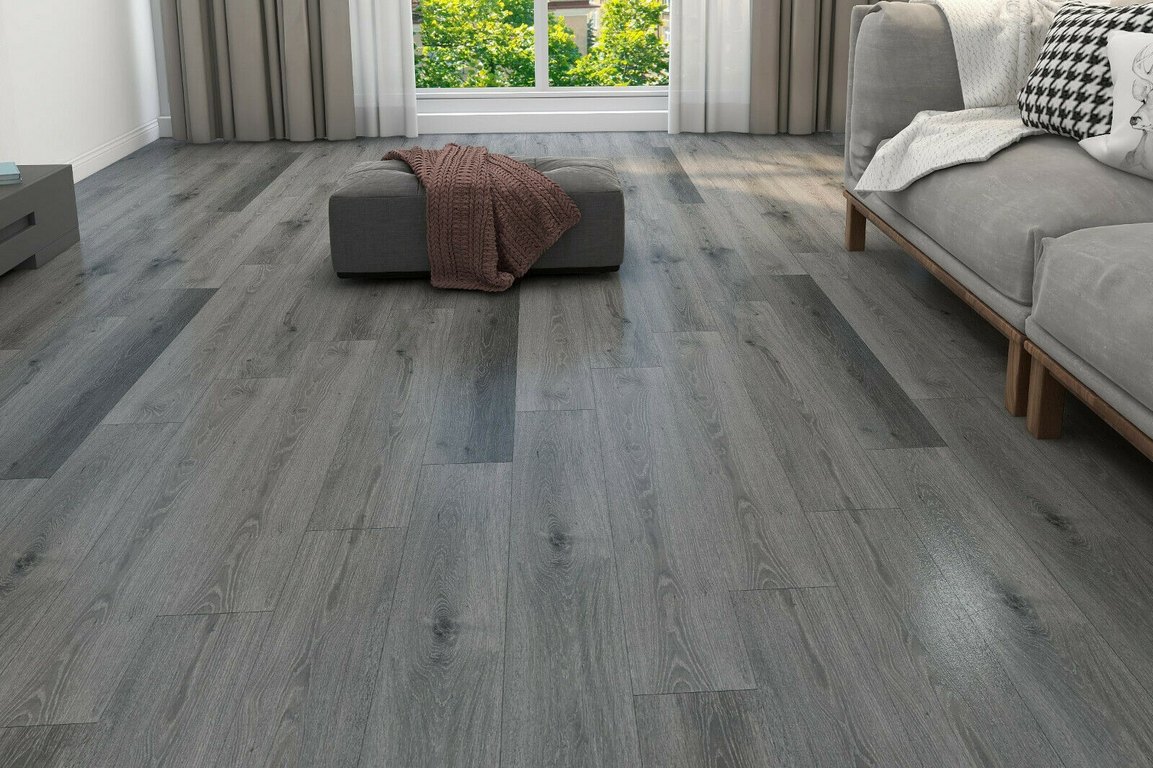 Laminate flooring is the inclusion of multiple layers of synthetic flooring products, fused by lamination. Vinyl and laminate planks are available in the market where the former has a requirement to be glued to the floor, but it can withstand moisture.
On the other hand, one need not glue laminate floors to each other, but they are not resistant to moisture.
The best of these two products are united, eliminating their drawbacks, in hybrid flooring. This flooring can be installed at homes and commercial places, as it can beat scratches and moisture. It is made of stone polymer or another inert polymer core.
Acoustic backing, stability in the layers, provision for high-definition image layers, and various other protective surfaces, are some provisions present in the hybrid floors. It also consists of a lot of interconnecting log systems which helps in easy installation.
In this article, let us look at the installation procedure and some benefits of hybrid flooring, that make it popular.
Installation
They are quick and easy to install on hard floors. First, one must remove the existing floor coverings, and the subfloor is smoothened and made even.
Then, the planks are laid by clicking them together or by light taps using a rubber mallet. This would make sure that there are no expansion gaps present along the perimeter.
As a final process, trims along the doorways or the larger rooms will be provisioned for installation.
Benefits of Hybrid Flooring
---
Read Also:
---
Truly Hybrid
Hybrids is a term generally used for plant and animal species that were intentionally crossed to have the best genetic features of both the predecessors.
Similarly, blended floors are a mix of vinyl and laminate flooring, eliminating the disadvantages of both and incorporating their advantages.
These floors provide the finish of real timber and are also durable and resistant to scratches, stains, and many more.
Even though they are easy to install, there are certain tricks for a perfect installation. Moreover, they are moisture-resistant and do not swell if they are wet.
Types
There are various types of hybrid floors available in the market, and two popular ones are SPC and WPC. Stone Polymer Composite (SPC) is of limestone, polyvinyl chloride, and stabilizers. They contribute to the high durability and stability of the floors.
Wood Plastic Composite (WPC) is of recycled woods and PVC. It is thicker and comfortable and therefore, slightly more expensive. These varieties in hybrid floors offer choices and ease to the customer.
Features
Hybrid flooring has a variety of features, including strength and high density. Therefore it is resistant to damages and one of the best options for commercial spaces.
They are also stable and do not expand or contract due to temperature changes. It is also of low maintenance, and only regular vacuuming is required to make these beautiful floors look stunning always.
It is the perfect option for people, especially those sensitive to the environment, as these floorings do not contain any phthalates or heavy metals. The cork backing on the layers is very low in carbon emission as well.
Conclusion
Hybrid floors provide the best insulation for acoustics by absorbing unwanted sounds. Therefore, it is one of the best options for rooms in the upstairs portions of a house.
It is also hypoallergenic and works well for people with asthma or allergies. Moreover, they are very affordable and are a smart investment option.
---
Author Bio:
Alice Churchill is a copywriter and content strategist. She helps businesses stop playing around with content marketing and start seeing the tangible ROI. She loves writing as much as she loves the cake.
---