Maintaining your chainsaw is critical if you want it to cut effectively and last longer. In this post, I'll be going over some basic but effective chainsaw maintenance tips.
Use a Degreasing Chemical
You can go in and out of your chainsaw with a simple rag or a damp cloth, but that's not going to give it that deep clean you need.
That's where a degreaser comes into the picture. You need to remove the side cover of your chainsaw and spray a generous amount of degreasing chemical inside of it.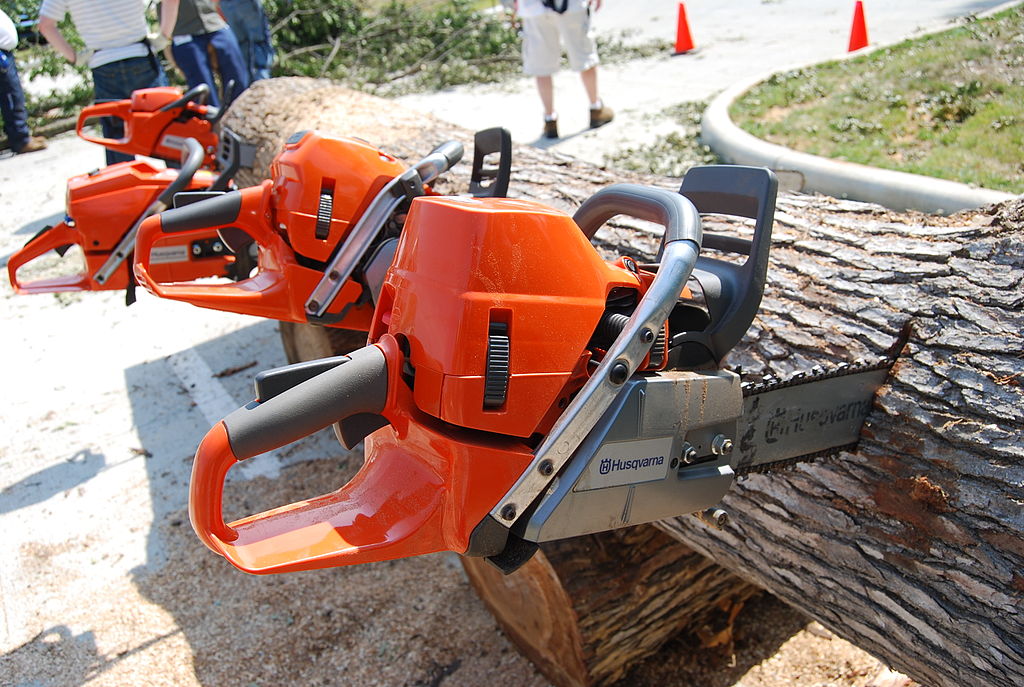 Next, leave it to sit for a few minutes, 3-5 should be enough. Then you simply wipe it down with a rag. You'll be shocked by the amount of grease you'll be removed with this method.
I personally like to do this twice as you'll often have residue left behind. Make sure you're getting into every crevice, make sure absolutely everything is clean.
The next part is crucial… you need to re-grease your chainsaw, if you skip this step, your chainsaw will overheat.
Just use some motor oil to grease your chainsaw. The most common reason for gas boiling is having debris stuck inside, this simple method will help prevent this from happening.
If you're looking for a more detailed guide, check out ChainsawAdam.
Clean the Air Filter
The air filter is responsible for preventing debris from getting inside the engine. If it gets blocked, the engine won't be getting any air which is needed in order to start your chainsaw.
In order to get to the air filter, you need to remove the rear cover of the chainsaw, from there you can remove the air filter.
Go ahead and give it a dusting or you can wash it. But if the air filter has been damaged beyond repair, you'll have to buy a new one.
Clean the Bar Grooves
The chain is able to attach to the bar thanks to the gap inside of the bar called a groove. Often, the groove can get clogged because it gets oiled and this attracts debris.
You can get a simple bar groove tool to clean it, or even an item which resembles a hook will clean the groove.
---
Read Also:
---
Use Fresh Gas
If you haven't used your chainsaw in a few months, the gas may have broken down, leading to the residue and clogging the carburettor. Make sure to refill it with fresh gas every month to keep it in mint condition.
Sharpen the Teeth
Sharpening the chainsaw teeth is critical to keep your chainsaw cutting at 100%.
You can sharpen the teeth by using a file, however, I would recommend against this since you'll probably do it wrong, running your chain.
People who have been using a chainsaw for years struggle with sharpening their chain with a file. Instead, go with a Stihl chain sharpener, it's going to save you from frustration.
Conclusion
So that's how you maintain your chainsaw if you're a beginner. Make sure your chainsaw is clean and sharp to keep it working at 100% efficiency.