If you're planning on moving to Dallas, you are not alone. Dallas is one of the largest and third most populated metropolitan cities in the United States. Dallas is the biggest city in Texas state, as well as one of the largest cities of the South.
Additionally, the city is booming, and it encompasses all sorts of cultural activities such as film festivals, microbreweries, and many more.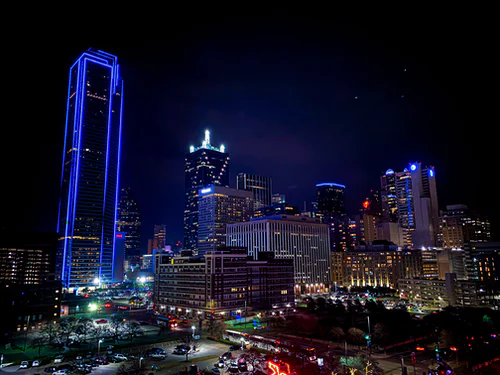 We understand that you have a series of questions about moving to the Big D. What type of jobs can you find there? What is the cost of living? Are there any exciting things and places to see? You might also want to know the price of apartments for rent in Dallas, amongst other questions.
While planning a residential move to Dallas can be stressful, we can give you a quick tour around Dallas and answer some of the questions you might have. Are you looking to move to Dallas? If yes, keep these things in mind.
Dallas Job Market
The job market in Dallas is massive, so you'll find it easy to get a job that suits your lifestyle. The reason is that several big organizations have their headquarters in or near Dallas. These famous companies include ExxonMobil, AT&T, AMR Corporation, Fossil, JCPenney, and Kronos.
Additionally, Dallas is a highly affordable city where business owners can set up their businesses without stress. Based on Forbes ranking 2019, Dallas came second for the best place for business and careers. So whether you're looking to start a career or business, Dallas is an excellent place to consider.
---
Read Also:
---
Cost of Living
Before you start moving to Dallas, it'll be better if we fill you in on the cost of living. While the city can be attractive, you shouldn't consider moving if you're not financially buoyant. However, living in Dallas is more affordable compared to other major Texas cities like San Francisco or Houston.
According to Payscale, here is a breakdown of the cost of things when moving to Dallas.
Energy bill – Approximately $174.87 per month
Phone bill – Approximately $186.40 per month
Gas – Approximately $2.59 per gallon
Carton of eggs – Approximately $1.72
Hamburger – Approximately $4.02
Median rent – Approximately $1,140 per month
Best Neighborhoods in Dallas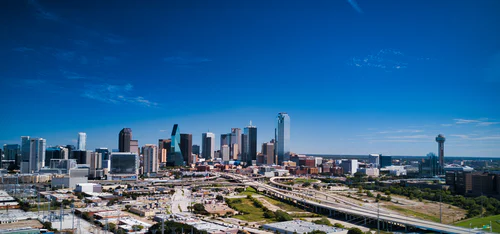 One of the things that you would want to sort out before you move to Dallas is which area to live in. There are several incredible neighborhoods you can reside in when you move to Dallas. Some of the places you should consider when you move to Dallas include:
Central Dallas: If you want to be in the heart of it all, where you can have access to good restaurants and businesses, then Central Dallas is a perfect place.
Park Cities: You'll find some of the most prominent real estate in Park Cities. While the cost of housing is high, it's a great place to live. However, you can still explore the city even if you can't afford it. You should check out Lover's Lane – it houses the best attractions, dining, and shopping in Texas.
Oak Cliff: Oak Cliff is a diverse neighborhood that encompasses all populations. The area is easily accessible to reach downtown.
East Dallas: East Dallas is where you will find the White Lake – one of the few bodies of water in the city. The lake is open to everyone, and it's suitable for picnicking, swimming, paddle boarding, and kayaking. If you enjoy exploring the outdoors, this is a great place to call home.
West Dallas: West Dallas is a minority and industrious neighborhood that is a real up-and-comer.
The Pros of Moving to Dallas
Dallas is a great place to live and explore, with tourist attractions, restaurants, and job opportunities. However, if you still doubt why moving to Dallas will be an excellent move, here are some pros you should consider:
No income tax.
Availability of professional sports.
Amazing cuisines.
Great schools.
The Cons of Moving to Dallas
Everything that has benefits must surely have downsides, and moving to Dallas is no exception. These cons include:
Housing costs.
Traffic.
Unreliable public transportation.
Our Final Verdict
Dallas is a wonderful city that is growing rapidly, and people enjoy living there. The city is beautiful, and it has a lot of tourist places that you can visit. That said, whether to move to Dallas or not is based on what you want.
However, if you're financially stable and looking to enjoy a city with diverse cultures, incredible meals and the potential to start your own business, moving to Dallas might be the perfect fit.